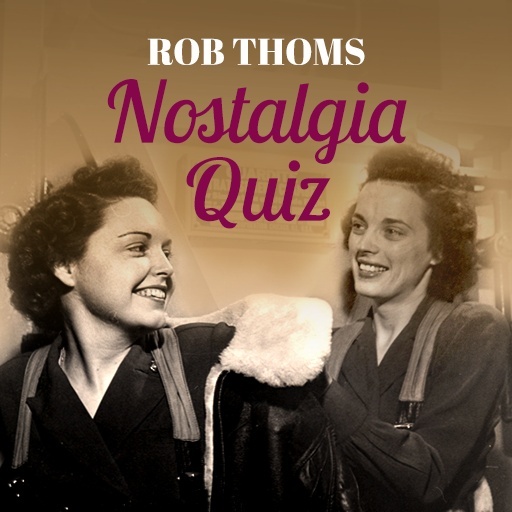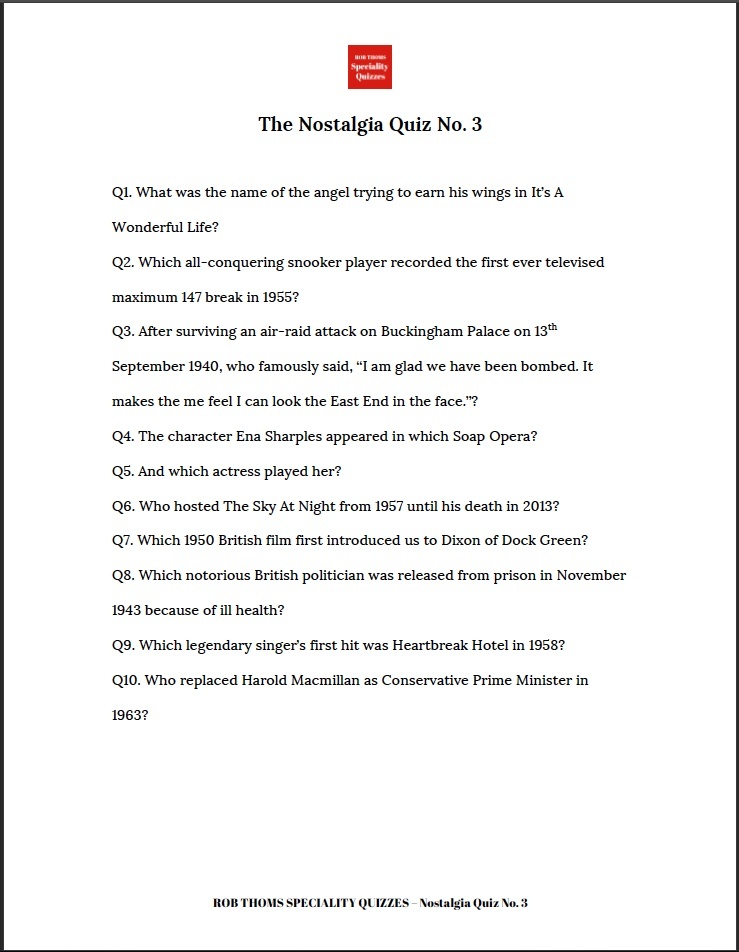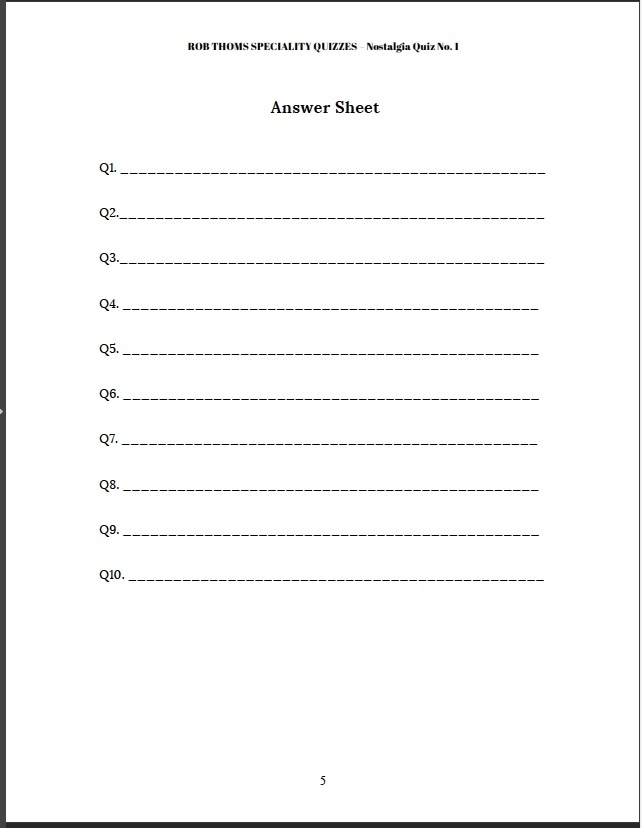 Rob Thoms Nostalgia Quiz No. 3
Thirty questions to test the memory and bring back happy days of the past. Includes answers sheets to print off for players to use.

Can you get the answers to these Q's?
Q1. What was the name of the angel trying to earn his wings in It's A Wonderful Life?
Q2. Which all-conquering snooker player recorded the first ever televised maximum 147 break in 1955?
Q3. After surviving an air-raid attack on Buckingham Palace on 13th September 1940, who famously said, "I am glad we have been bombed. It makes me feel I can look the East End in the face."?
Q4. The character Ena Sharples appeared in which Soap Opera?
Q5. And which actress played her?
You'll get a 79.9KB .PDF file.
More products from Spider Books