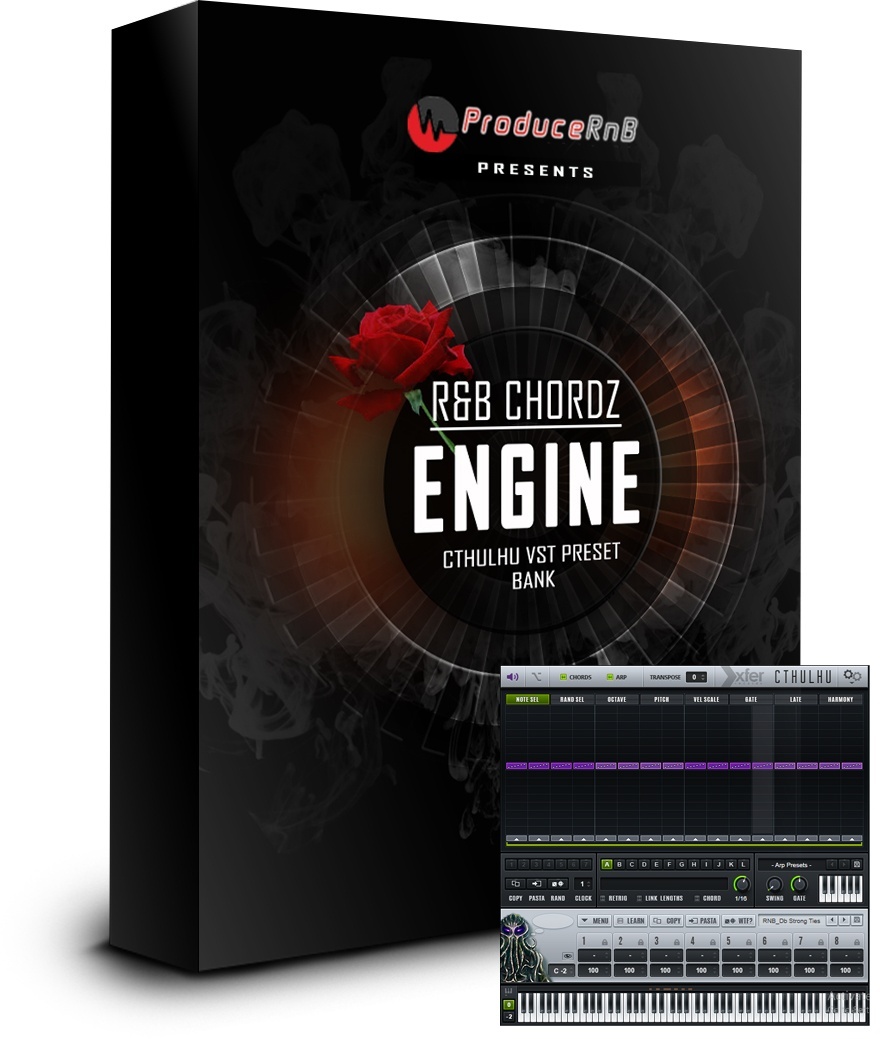 The R&B Chord Engine for CTHULHU
The R&B Chord Engine CTHULHU Preset Bank

Now Play One-Note R&B Chords through Any VST of your Choice on MAC, Windows or any Software you choose!
The R&B Chordz Engine is packed with tons of industry level, professional, advanced R&B chord progressions that can be played with the press of a key... using the CTHULHU vst.
The R&B Chordz Engine puts years of urban music theory at your finger tips! Play instant R&B chord progressions, learn the chord names, chord voicings, chord changes and more.


Play instant amazing R&B chords with the press of a key using any VST of your choice


Find R&B chords for any song or melody using "Scale Presets"


Learn advanced R&B chords and chord voicings


View each chord and chord name.


Full control over each note in each chord for limitless possibilities


Instant R&B Chord progression theory presets


Save time and energy. Expand your creative power. Empower yourself


Whats included:
R&B Chord Engine CTHULHU Preset Bank
System requirements:
Works with MAC or Windows 32/64-bit.
How to install: Also see video here: https://youtu.be/BwDWYl_kqGg


First go to https://www.xferrecords.com/products/cthulhu  to download the Free CTHULHU demo or purchase the full version if you do not have CTHULHU.


Run the installer


To install the R&B Chord Engine CTHULHU Presets: Extract the downloaded .zip file to your Xfer folder into Xfer/Cthulhu/Presets/Chord

(Your Xfer folder can also be found by clicking "show presets folder" from the Cthulhu plugin)


MASCHINE USERS CLICK HERE
for routing instructions: 
https://www.youtube.com/watch?v=sOz5VfZtI-U
You'll get a 23.0KB .ZIP file.
More products from Kamau Duane