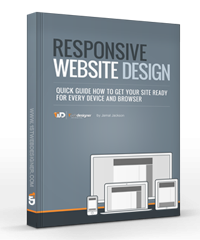 Responsive Web Site Design, Get Your Site Ready For Every Device
This eBook covers all you'll need to know to get started turning your older websites into responsive websites, while providing a solid process for creating responsive websites. Starting out with a brief introduction into responsive web design, and ending with great advice on how a quality responsive experience should be, it is a knowledge packed read throughout.

You'll receive all .epub, .mobi and PDF versions, so you can read them on Kindle Reader, iPad, mobile - as you wish!

Limited time only!
You'll get a 6.8MB ZIP file.