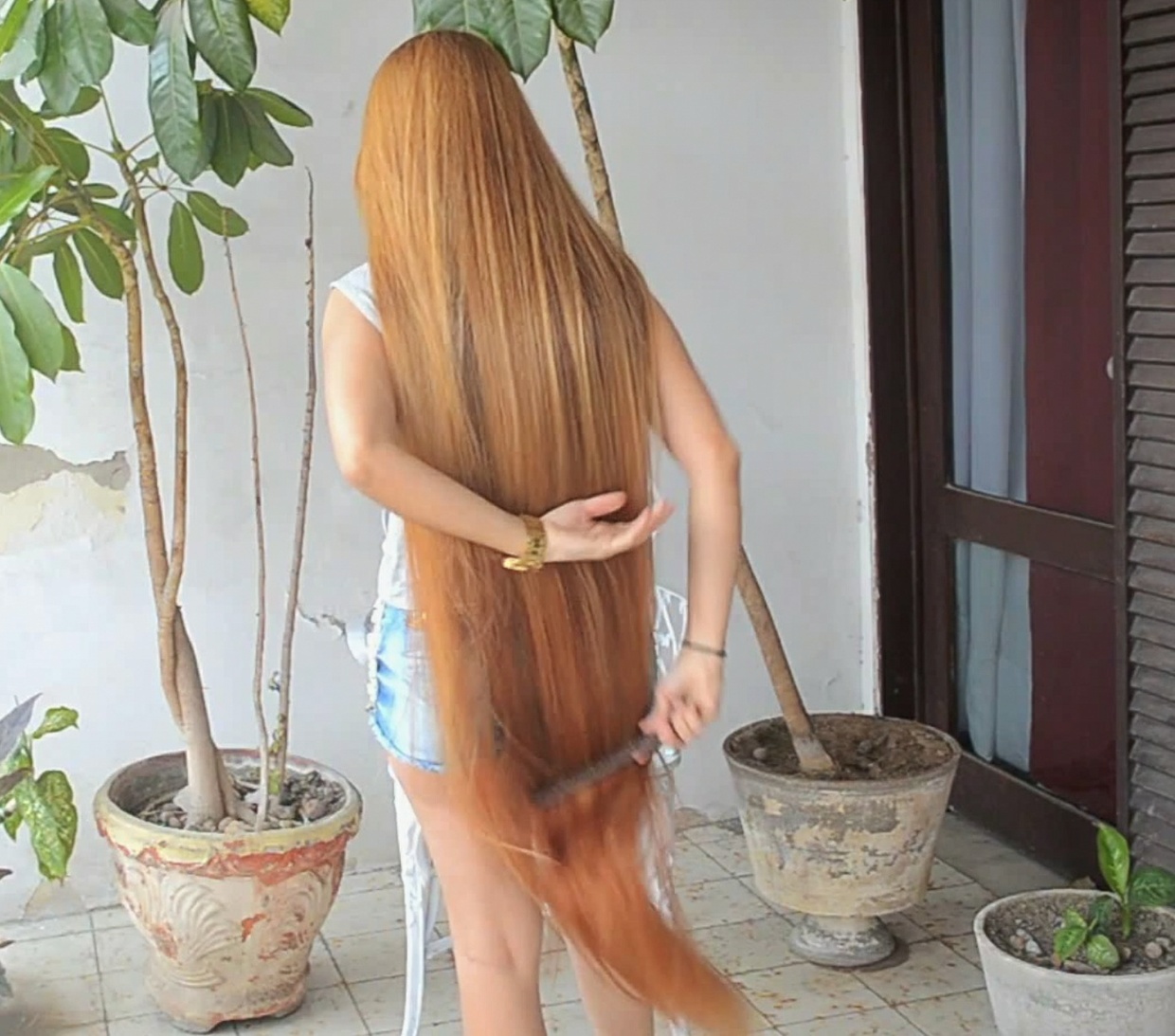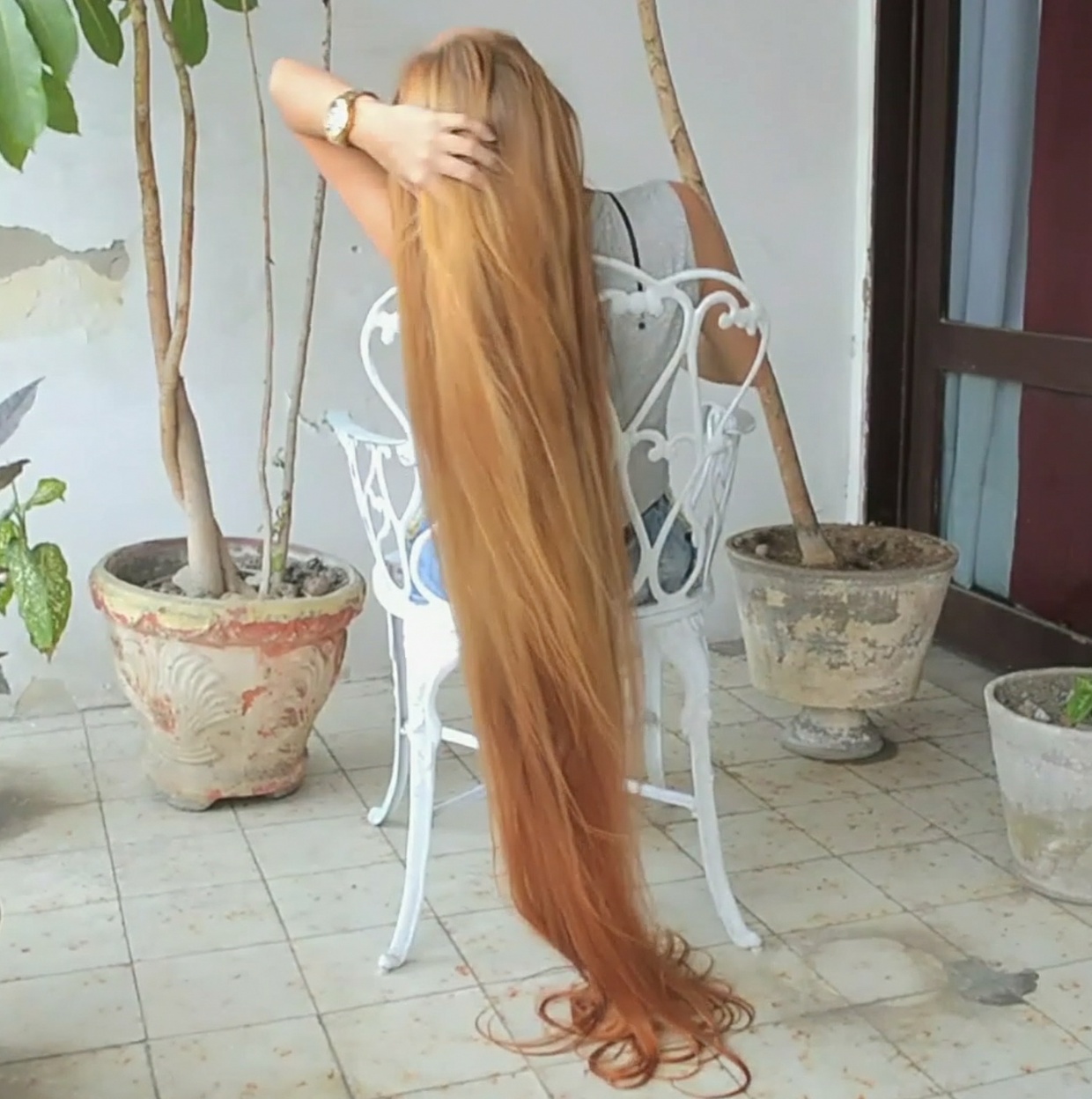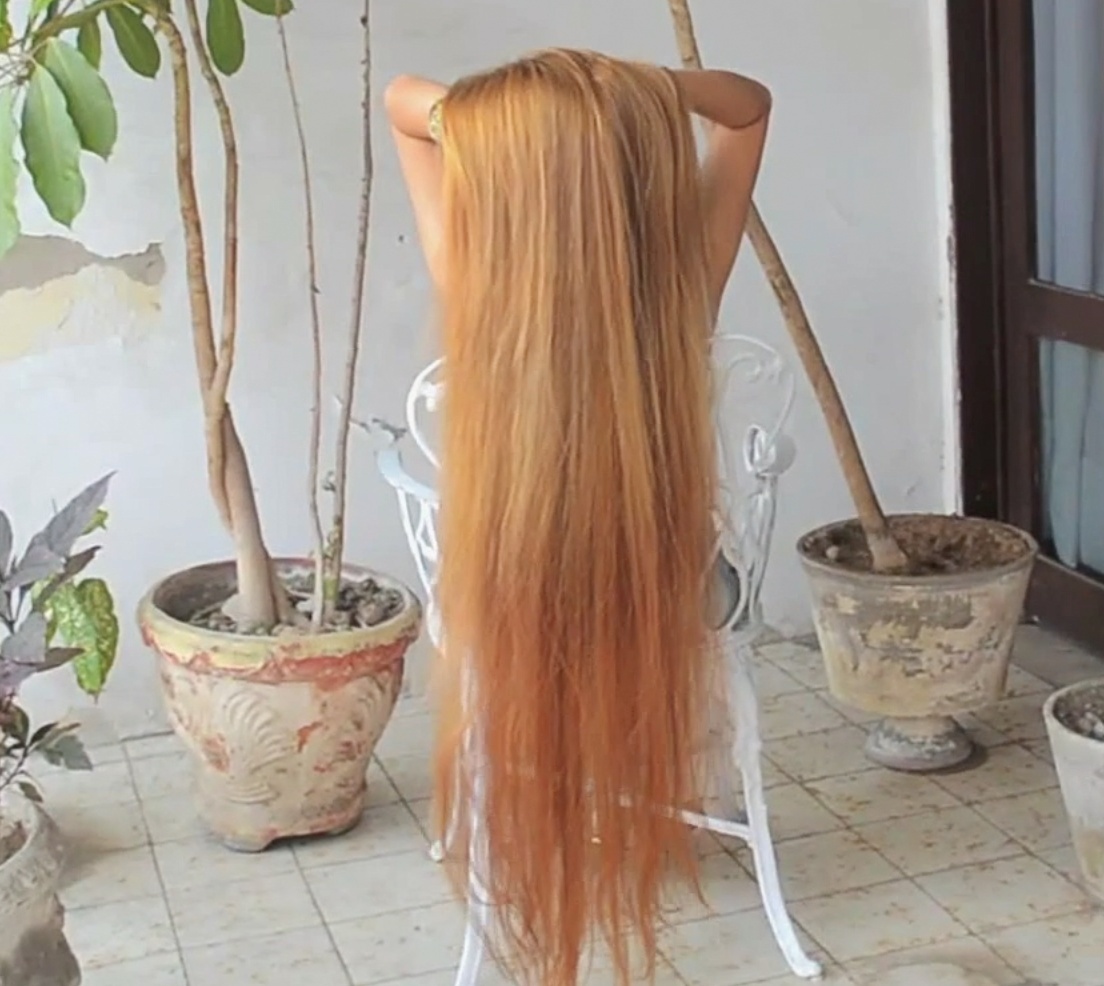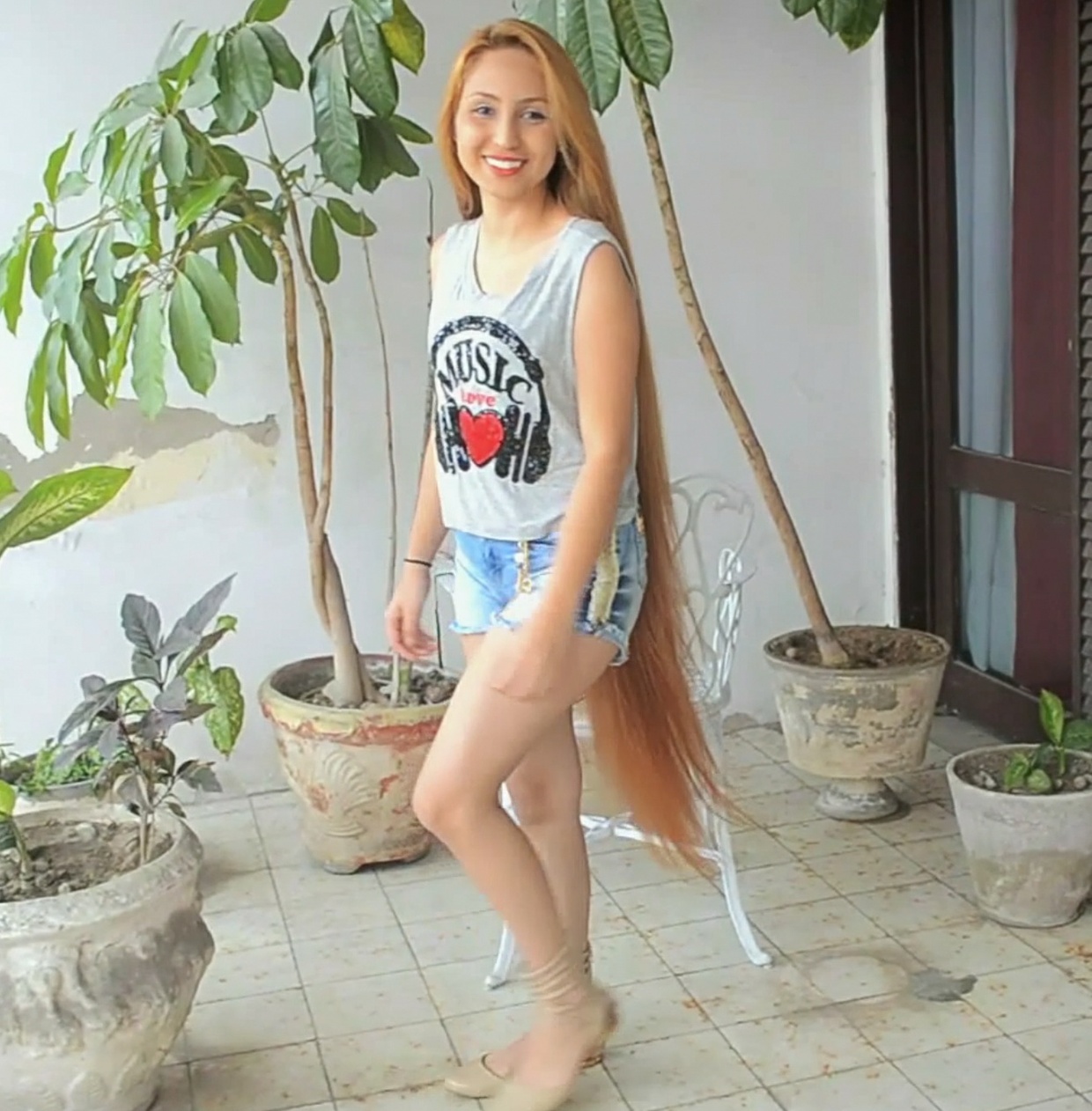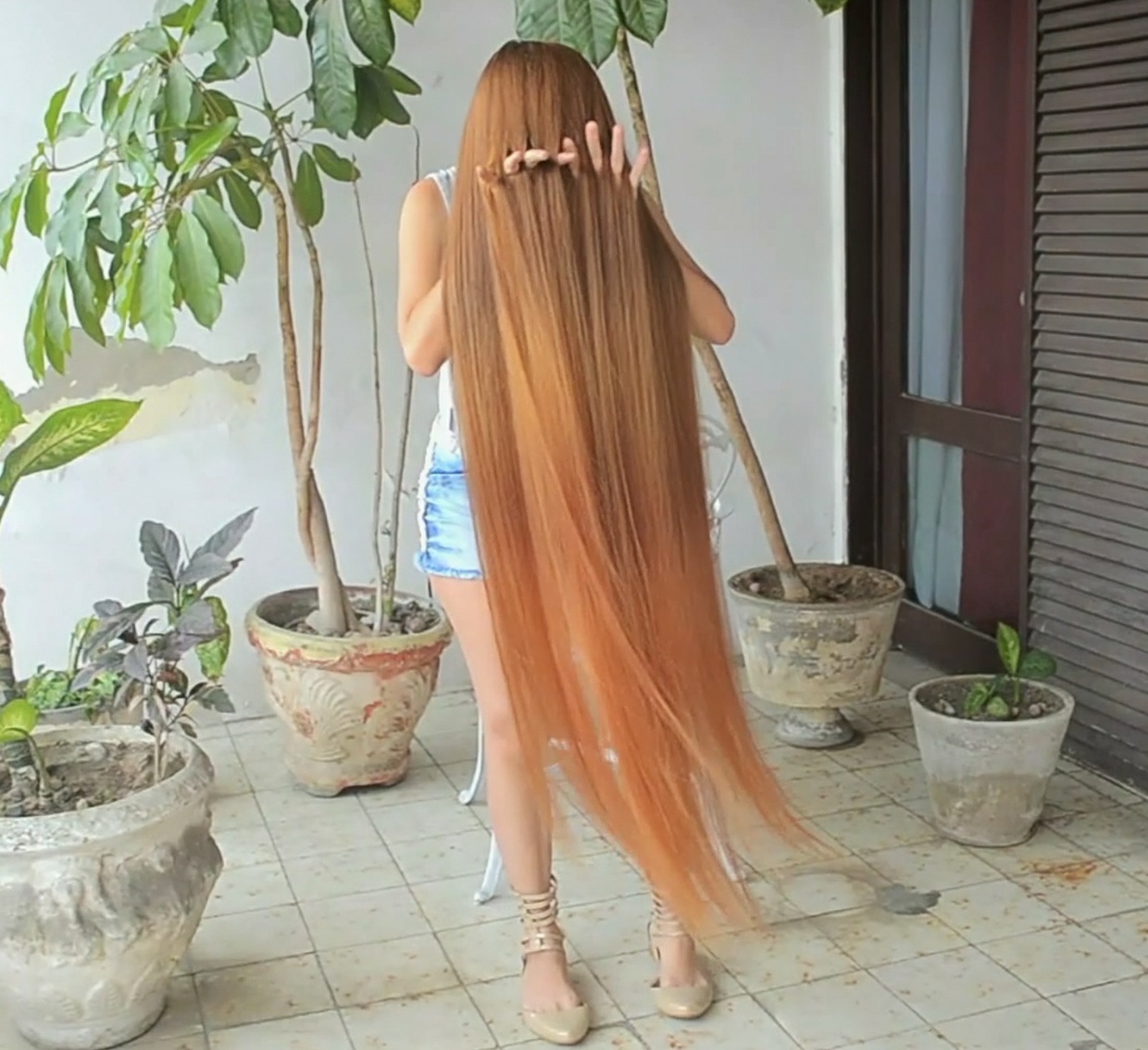 VIDEO - Brazilian Rapunzel´s silk
Preview: 
https://www.youtube.com/watch?v=MsyUBzQfAEk
Our Brazilian Rapunzel Thayze has very silky, red-ish calf length hair which looks amazing, and it fits her perfectly.She is a singer, and she is well known, both in Brazil and in the long hair community for her beautiful voice and very long hair.
She loves showing off her hair, and when she got the offer to become a RealRapunzels model, she applied instanteniously.
This is her second video with RealRapunzels, and we will make more with her.
She has just started her long hair modeling career, and she is learning every day, and she gets better and better, so this is a great video which includes a lot of amazing hair play.
She starts by combing her hair before playing with it, making waves, braiding it, undoes the braid, then she sits down in a chair and performs even more amazing hair play.
In this video, you will see long hair play and display, both while standing, and in chair, braiding and undoing of the braid, making waves, bun and bundrop, combing, long hair swinging and swaying and more.
This video is over 8 minutes in length.
If you buy this video within the first 24 hours, you will get a discount of 20%!
Discount code: discount
You'll get a 1.2GB .MP4 file.
More products from RealRapunzels