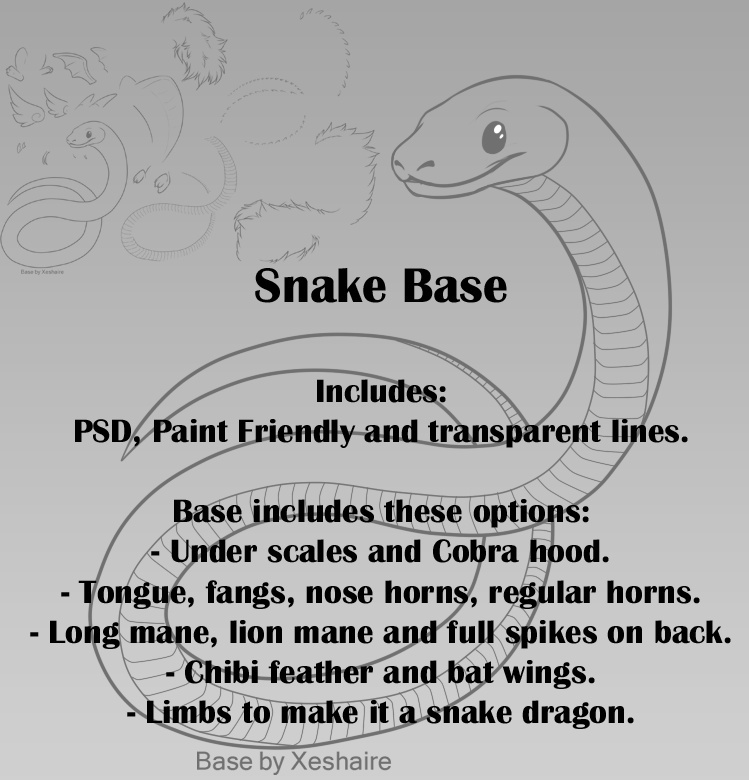 Snake Base
For rules to my bases, visit my website for more info: 
http://www.xeshaire.com/tos-bases.html
---
  This base includes: PSD File, Paint Friendly, Transparent lines and lines on a white background. You will need to manually edit the basic base by erasing lines when you option for the add-ons. All items from the preview are included which are: - Fangs - Tongue - Nose Horns - Under scales - Cobra hood - Regular horns - Limbs - Long back mane - Lion mane - Full back spikes - Chibi feather wings - Chibi dragon wings
You'll get a 1.1MB .RAR file.
More products from Xeshaire