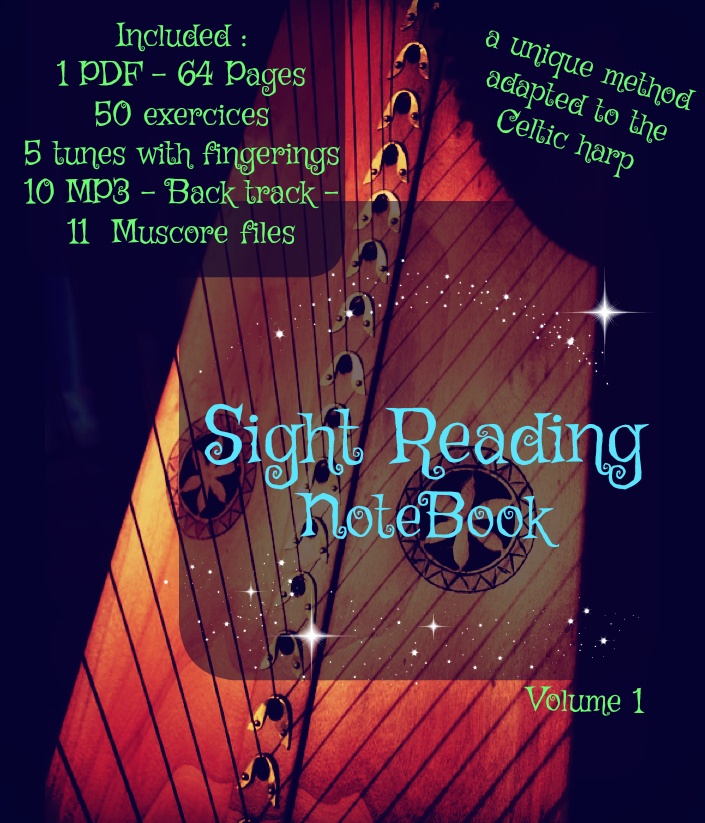 1- LEVER HARP SIGHT READING NOTEBOOK - VOLUME ONE- BASE PACK
a unique project by Eve McTelenn,
Invited Harpist of the Virtual Harp Summit of September 2017


1 -SIGHT READING  LEVER HARP NOTEBOOK VOLUME 1

Learn at home and practice Sight Reading with your favorite instrument.

1 PDF - 64 pages
50 exercices 
5 tunes to learn with fingerings 
10 MP3 (metronome beat, drum and acoustic music for improvisation - more 1 hour to practicing
11 muscore files for more interactivity !

- Free update ! send us advices for a better notebook !
You'll get a 202.9MB .ZIP file.
More products from LET'S PLAY LEVER HARP