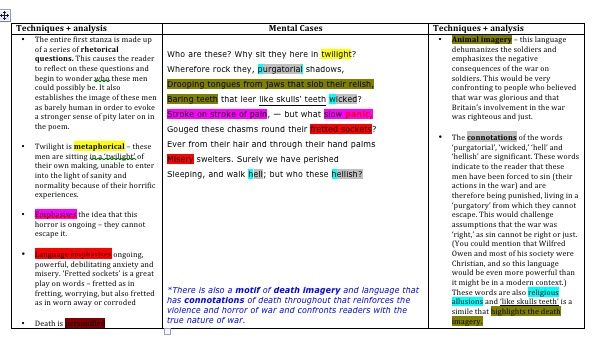 Historical Source Analysis Study of Wilfred Owen's Mental Cases
This is an activity/short study guide that focuses on a detailed examination of Wilfred Owen's poem 'Mental Cases' in order to support students in a developing a thorough understanding of the psychological impact of wartime experiences of soldiers in WWI. This could take half a lesson, or even a whole lesson with some references to other sources, such as images of propaganda from the time and information about social shaming of men who didn't join up for war. You could compare it with another source or several sources from the time, such as letters, diary entries or other poems for a broader representation.
You'll get a 132.4KB .DOCX file.
More products from learningandwriting