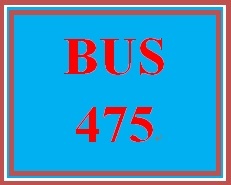 The intensive 45-day training program for new employees at Zed Inc. requires trainees to take
Entire Course Link
https://uopcourses.com/
https://plus.google.com/u/0/108200033792883877670/posts/dWT4sDYbQKM
 The intensive 45-day training program for new employees at Zed Inc. requires trainees to take several tests that trainers at Zed Inc. have to grade. Recently, there has been a 30% increase in hiring. With the present number of trainers, it is not possible to finish grading all the tests in time.
HR manager: The training team should transfer all the tests for the trainees to software that will grade them automatically. Our hiring budget will not allow the hiring of additional people to manage the increased number of trainees. Using auto-grading software will not require any funds from our hiring budget.
Which of the following is assumed by the HR manager?
Trainees will need a shorter duration of time to answer the tests after the auto-grading software is implemented.
Zed Inc. will not need to hire additional people to operate the auto-grading software.
The duration of the training cannot be reduced without negatively affecting the quality of the training.
Using auto-grading software will allow Zed Inc. to support all of its potential training needs in the future.
You'll get a 95.0KB .DOC file.
More products from UopTutorials