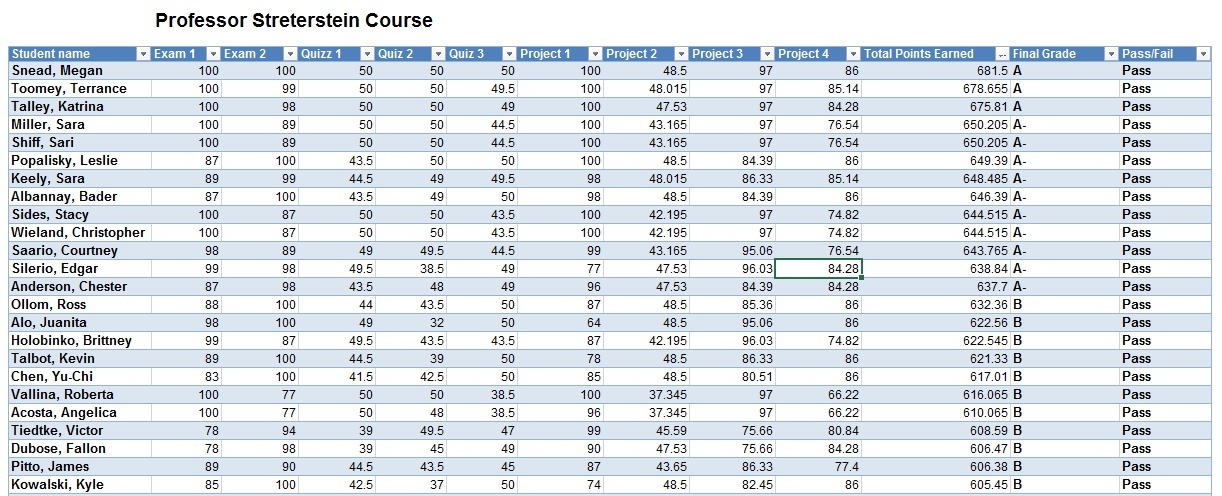 Student Grading Book in excel - AYK18.xlsx project #18
This project has 3 different steps to complete it. The grading will be set up as follows:


Correct formatting and layout, also make the changes requested in step 1 - 30pts.


Use your own logic. Add a new column in the correct spot and use the function correctly. - 30pts


Correctly use the If function for formatting. - 40pts


---
Contact me if you've any questions
You'll get a 26.4KB .XLSX file.