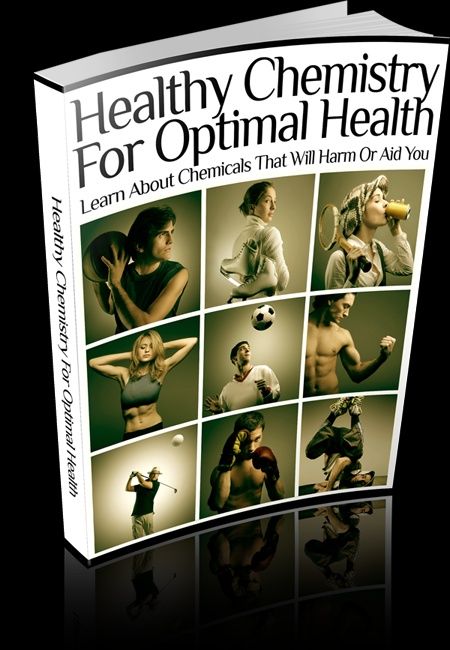 Healthy Chemistry For Optimal Health
"Not All Chemicals Are Harmful For Your Body – Find Out Those That Help To Maintain Your Health!"

This is one area you must pay attention to…

When it comes to maintaining health, the chemical are used to getting you from weak to a strong healthy body within a stipulated period of time.

The idea behind using chemicals would be to support your body immune system to strengthen to heights never before thought of possible with the help and guidance of the training.

The coach would ideally want to understand the vision that the client has and then create and outline of steps that the client will be able to follow to effectively get the vision from that stage to reality. In some cases, the inclusion of inspiring tips may be needed to get the client excited about reaching the end goal faster.

"Introducing… Healthy Chemistry For Optimal Health!"

This powerful guide will provide you with everything you need to know about maintaining health with chemicals.

With this product, and it's great information on chemicals, it will walk you, each and every chemicals and it's use to help you get all the info you need to be healthy.


In This Book, You Will Learn:

*The Chemistry Of The Blood
*The Relationship Between The Biology And The Chemistry Of The Blood
*Dangerous Chemicals To The Body
*Good Chemicals To The Body
*10 Reasons Why You Should Avoid The Bad Chemicals
*And so much more!

Available In PDF. This eBook is for the personal use of the buyer only. It can not be resold.

Note:

This product comes with NO warranty or guarantee of any kind.

The author and distributor hereby disclaim all liability for the use of this product. You accept all responsibility by using/selling it.


P.S. You've got nothing to lose in this investment. You will only miss 100% of the shots you don't take. Don't make the same mistake of those who
close this page and miss out on a tremendous opportunity!
You'll get a 412.2KB .PDF file.
More products from Smart Life Skills