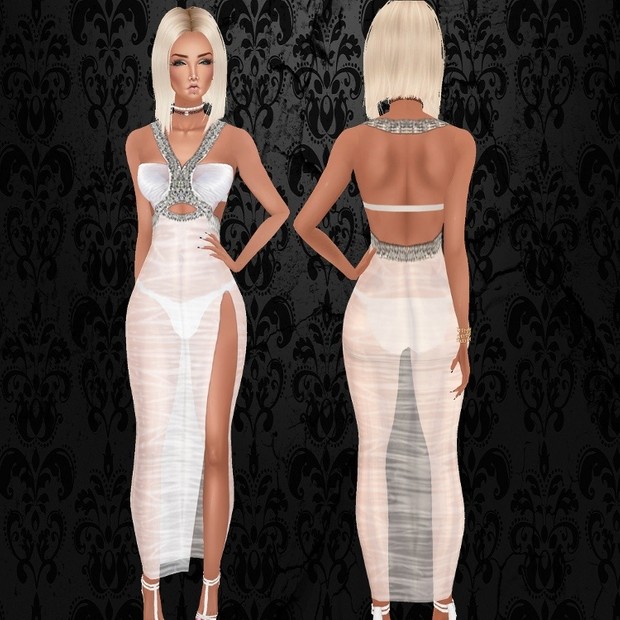 White Wet Cindy Gown - Exclusive Files - W/Resell Rights / PNG.
IMVU Use only!
---
I have Resell Rights from AliIsshin.
---
Exclusive Files
PNG. Following. One color.
Try it here:

Dress:
http://da.imvu.com/shop/product.php?products_id=34010973
---
My Rules For These Files!!!!



I give you permission to Resell these files But!


You have to put " I have Resell Rights From Rixie "!


Don't give any parts of my files away!


Do not claim anything purchased from me as your own!


You can not set my files as derivable `except meshes`!


Do Not use on alt accounts! You have to buy it again!


May be modified!


Please message me once you have purchased the file including your avatar name in the message! Thank you!


You'll get 1 file (1.1MB)
More products from Kanin IMVU