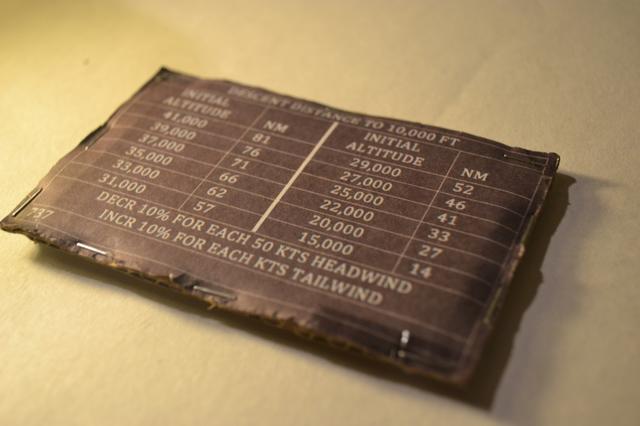 Decent Reference
Get this fantastic item for your home cockpit! This item is designed for the Boeing 737 and it gives you the decent distance to 10,000ft from 15,000ft to 41,000ft. This item is invaluable to anyone who is serious about flight simulation. This will help you decide when to begin your decent. This is based on the kind that used to be in the 737. If you are building a 737 cockpit or you have a simple setup, this will fit in and be of great use. You can stick it anywhere. If you have the Saitek Yoke it fits on perfectly on the front! You can put this anywhere, just put some blu tac on the back and you are ready to go. Download as a PDF file and print it off and stick it on some cardboard and you are done!
Return to the product page here:
http://flightsim-reviews.com/store/decent-reference/
Watch the video here:
http://youtu.be/UeiqxMW6KbA
You'll get a 129.1KB .PDF file.
More products from FlightSim-Reviews