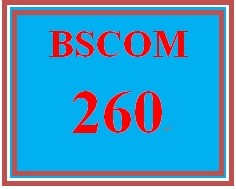 BSCOM 260 Week 3 Final Project Research Summary
BSCOM 260 Entire Course Link 
https://uopcourses.com/category/bscom-260/
BSCOM 260 Week 3 Final Project: Research Summary
Submit 
a 350- to 700-word research summary on the team's chosen topic for training due in Week 5. Review three or four resources for this assignment. Include
responses to the following:


What resources have you reviewed?


How did you determine the validity of these resources?


Are they primary or secondary resources?


What are the best practices involved in research for technical writing and communication?


What research best practices are the most important to apply? Why do you think so?


Submit
 the group assignment to the Assignment Files tab. 
You'll get 1 file (21.6KB)
More products from UopTutorialStore