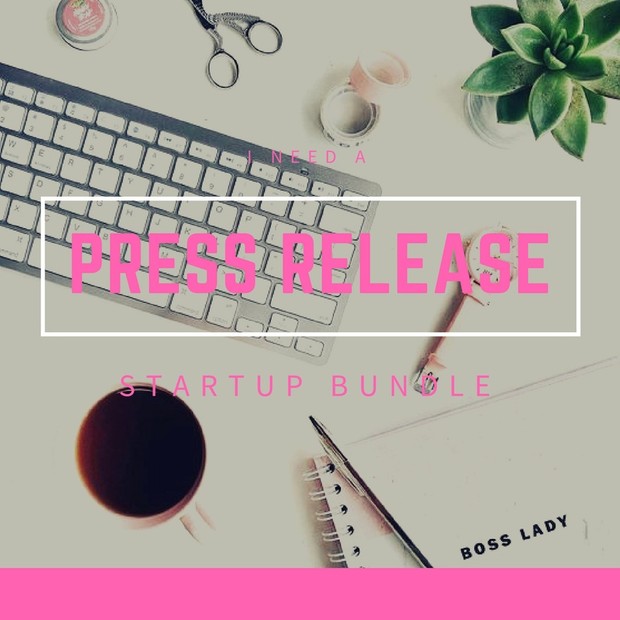 STARTUP BUNDLE
A good press release creates uniqueness, timeliness and top-of-the-mind awareness about your brand. The more newsworthy you make your product, service, event or company is, the more press, media and blog coverage you'll get.

Whether you're a startup, mid-size, large or non-profit, that coverage is always going to be an extremely important part of your business footprint.

Why?

First, a well-placed story earned from a creatively crafted press release earns you the kind of credibility that advertising just can't buy.

Second, an effective press release can stop you from shelling out thousands in advertising and marketing spend without gaining any real results.

Third, a good press release is about creating media buzz. Not generating sales. But the residual effects of that media recognition can and will do just that!

But most importantly? As an entrepreneur, you have to cut across the clutter and get the word out about your business. And in a crowded media market filled with constant messages, you'll need a professional that can get the job done.

---
Bundle Includes:
1 Press Release

---
What's Included:

✔ Release Content - Standard 5 Paragraph release with at least 2 quotes business quotes (a max of 3 is recommended)
✔ Press Release Creation - creative content writing, edits and proofreading
✔ Up to ten business or event images selected by client included
✔ 1 video selected by client included (must be a YouTube URL)
✔ All client social media tags and platforms included
✔ Preferred client URL link to business website, event page, ticket page or RSVP page included
✔ 2 full editorial reviews by client included
✔ Press release delivered in digital, Word and PDF formats
✔ 1 Press Release Distribution to media, bloggers and influencers in client's target market*
✔ Media Relations - connecting the client with calls, interview inquiries and questions from interested media outlets
*Target Market determined in client meeting
You'll get 1 file (462.0KB)
More products from J.Griffith PR Shop