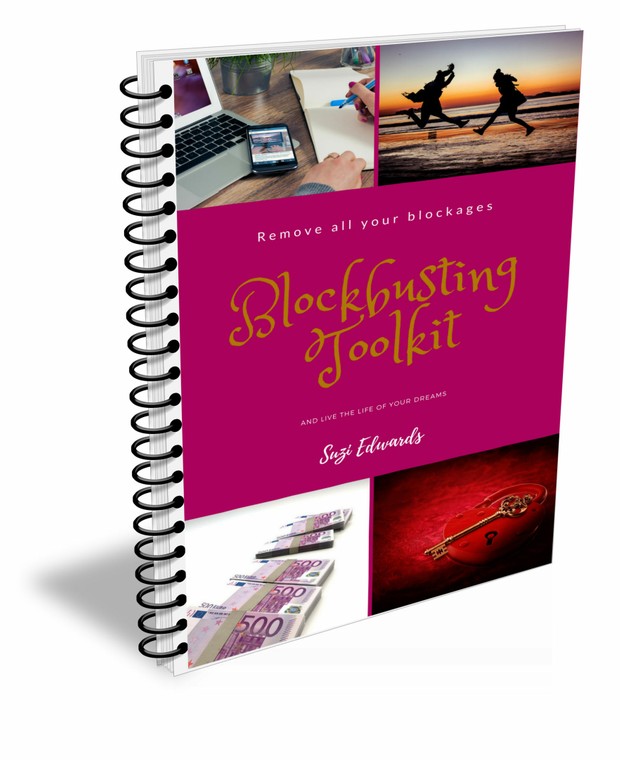 Blockbusting Tool Kit
It's time to release the blockages that are holding you back from the success you desire. This kit will help you to release everything that is blocking you from living life on your terms.
You are feeling stuck in your business and know that limiting beliefs, blockages and past emotions are holding you back
It is now time for you to release them and start creating your dream business.
We all hold onto stuff from the past whether that is past hurt and pain, toxic or needy relationships or limiting money beliefs it is time to remove them and build success habits and beliefs in their place.  
If you desire to:


 Release all blockages that are holding you back from the success you desire. 


 Clear your space and work with ease and joy 


 Let go of everything that isn't serving you


 Free yourself to be the best you can be


 Release overwhelm


 Release unhealthy attachments and relationships


 Identify your energy zappers


 Stop self-sabotaging


The blockbusting toolkit is for you. 
The Blockbusting Toolkit will help you to bust through all your blockages and create the business and income you dream of. 
As you work through this toolkit you will rediscover your authenticity, the limiting beliefs and negative thought patterns that are no longer serving you, as well as bad habits, toxic relationships, energy zappers, self-sabotaging behaviours and everything else that is holding you back. 
This toolkit you will also build your self-worth and self-confidence and give you some success habits to put in place everyday. 
The blockbusting toolkit is a printable workbook that can be reprinted at any time new blockages, limiting beliefs and self-sabotaging behaviours show up and is a toolkit for life.
Buy Now for £97 
You'll get 1 file (2.1MB)
More products from Suzi Edwards