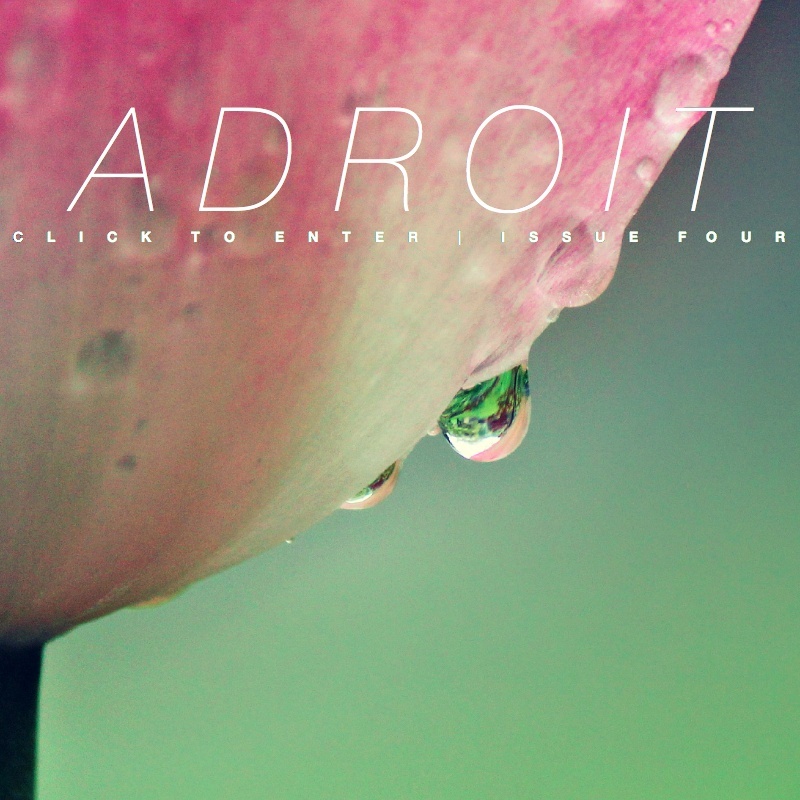 The Adroit Journal - Issue Four (Spring 2012)
© The Adroit Journal, 2012. Features poetry, literary prose, and art from Carmen Adamucci, Susan Aizenberg, Alexa Derman, Reginald Gibbons, Garth Greenwell, Michael S. Harper, Chloe Honum, Andrew Kozma, Keetje Kuipers, Mercedes Lawry, Sydney Lea, Peter Makuck, Jacob Oet, Noel Quiñones, Ed Skoog, and more! 
You'll get a 1.1MB .PNG file.
More products from Peter LaBerge