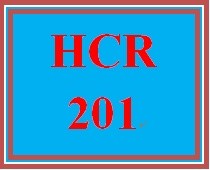 HCR 201 Week 5 Signature Assignment: Comprehensive Coding Worksheet
HCR 201 Entire Course Link
https://uopcourses.com/category/hcr-201/
HCR 201 Week 5 Signature Assignment: Comprehensive Coding Worksheet
Complete the University of Phoenix Materials: Comprehensive Coding Worksheet.
Click the Assignment Files tab to submit your assignment.
Comprehensive Coding Worksheet 
Complete Parts A through D of this worksheet.                                                                              
Resources: Medical Insurance: An Integrated Claims Process Approach textbook,
CMS.gov
and internet coding resources.  
PART A  
Complete the tables below.  
Determine a diagnosis code for the following case studies and include your reference. 
Case Study
Diagnosis Code or Resource
1.     Patient presents to ER with severe abdominal pain. Patient had coffee ground emesis. The diagnosis was determined to be gastritis with bleeding. 
2.     During the initial visit to the ER, a 14 year old presents with anaphylaxis after eating a peanut butter cookie. The diagnosis is anaphylactic shock from peanuts.  
3.     10 year old sees her pediatrician for an ear piercing for her birthday. The diagnosis is encounter for health service for piercing. 
4.     80 year old is evaluated for some memory loss without any behavior changes. The diagnosis is unspecified dementia without behavioral disturbance.   
PART B 
Highlight the correct diagnosis code:  
Diagnosis
Code
1.    Unspecified open wound of right great toe with damage to nail, initial visit.
A.    S91.34
B.    S91.30
C.    S91.201A
D.    S91.22
2.    Insect bite, nonvenomous of right forearm, Subsequent visit.
A.    S50.861D
B.    S50.871
C.    S51.051
D.    S50.862
3.    Other acute osteomyelitis, unspecified site
A.    M86.30
B.    M86.17
C.    M86.14
D.    M86.10
4.    Benign neoplasm right ovary
A.    D27.9
B.    D27.0
C.    D26.0
D.    D27.1
5.    Other specified arthritis, right shoulder
A.    M13.811
B.    M13.111
C.    M13.119
D.    M12.811  
PART C 
Highlight the correct HCPCS code: 
HCPCS codes
Code
1.    Injection Digoxin up to 0.5mg
A.  J1160
B.  J1117
C.  J1162
D.  J0775
2.    Electrode transducer for use with electrical stimulation device used for cancer treatment, replacement only
A.  A4658
B.  A4604
C.  A4555
D.  A4606
3.    Power wheelchair component, actuator, replacement only.
A.  E2378
B.  E2384
C.  E2328
D.  E2358
4.    Adhesive remover, wipes, any type each
A.  A4510
B.  A4455
C.  A4450
D.  A4456
5.    Syringe with needle sterile, 1 cc or less each.
A.  A4244
B.  A4210
C.  A4206
D.  A4211  
You'll get 1 file (116.5KB)
More products from UopTutorials