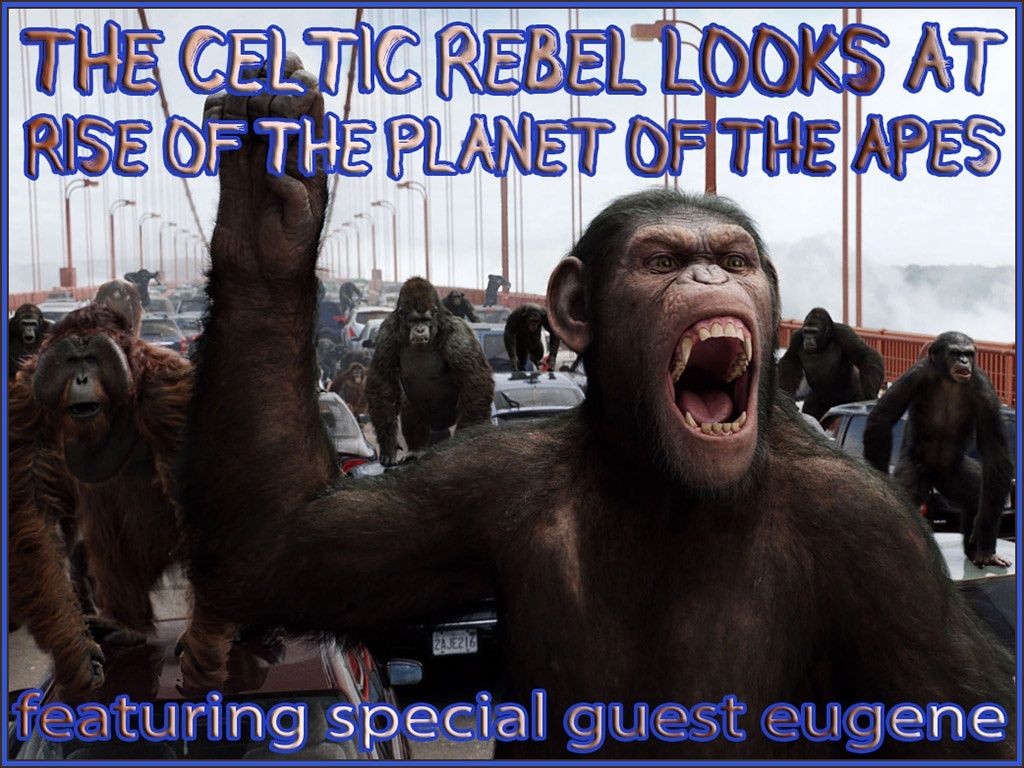 Rise and Fall Ye Apemen (Aug 2011)
The Celtic Rebel and his guest, Eugene from Underground Stream, look at one of the best movies ever made about mankind: Rise of the Planet of the Apes. This is not so much a story about evolution, but one of transcendence, compassion, spirituality and most importantly, empathy. We have outgrown the womb and now we can make the brief struggle to take the next step, or preserve the status quo; wither, suffocate and die. Commercial-Free, Edited, Normalized [128K; 02H:46M].
You'll get a 152.0MB .MP3 file.
More products from The Celtic Rebel