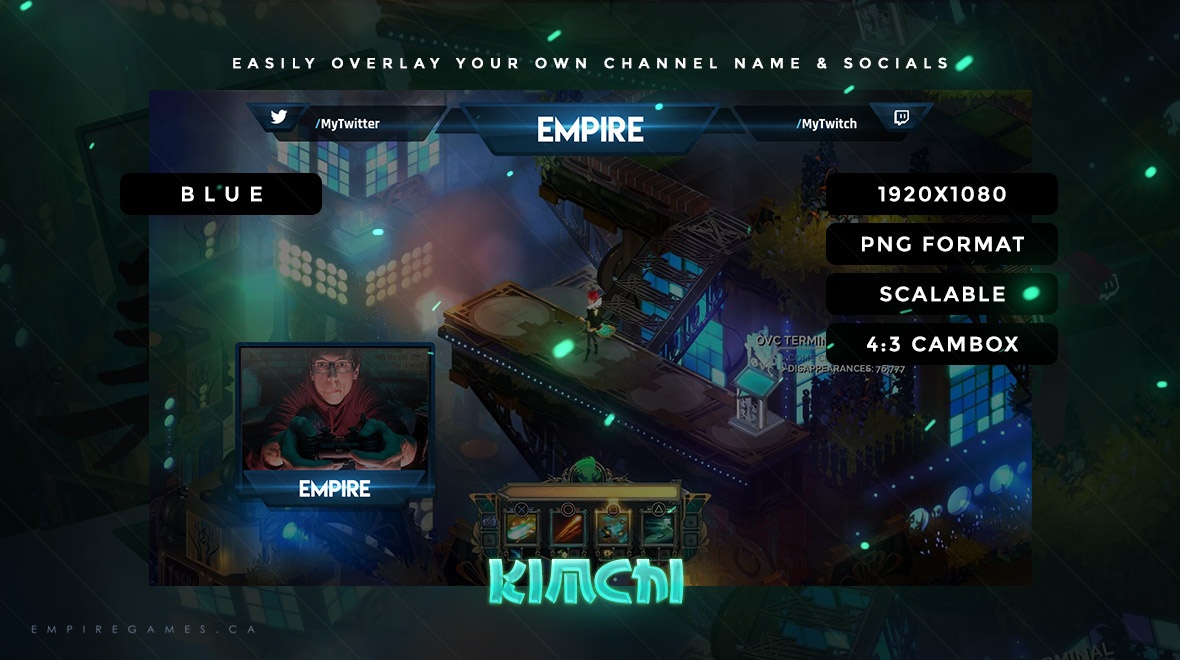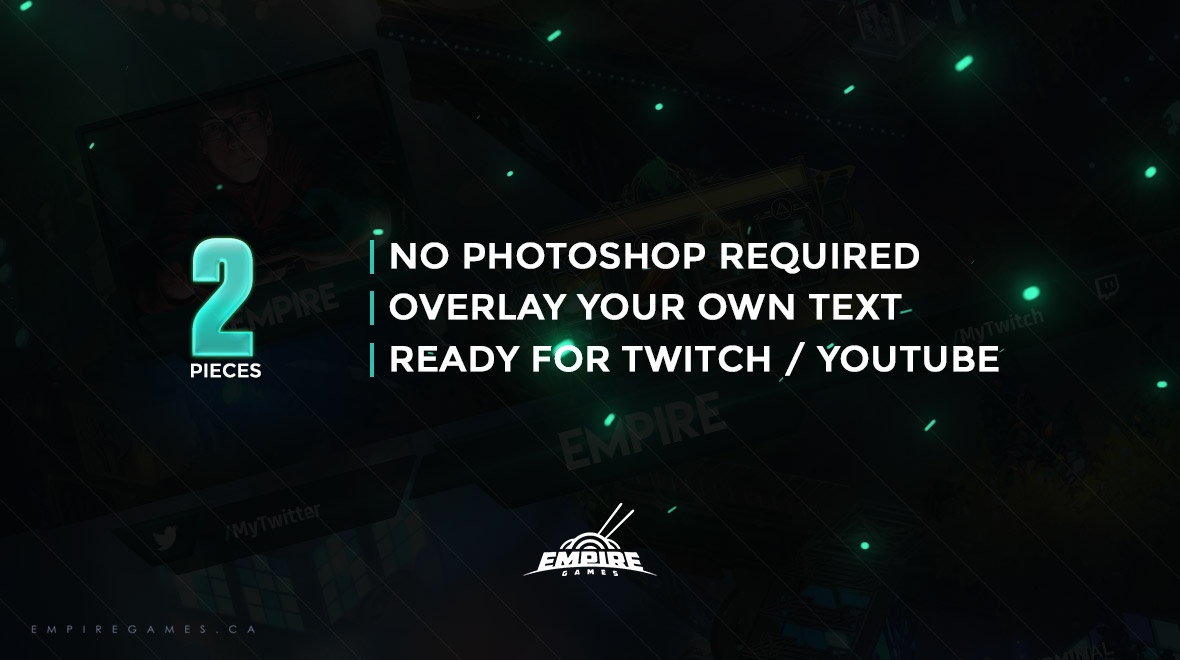 Stream Overlay - Kimchi (Blue) w/ Cambox, No Photoshop
Stream Overlay | Kimchi (Blue)
Get yourself a cup of noodles and stream on in under 5 minutes. This stream overlay works in every major streaming platform at a max resolution of 1920x1080px and currently only supports 4x3 mixed aspect video sources for your camera box which you can crop down from a video capture device. Be sure to check your streaming software documentation for details on cropping.
What is included in the download?


Kimchi - Overlay - Choice of Color (.png)


Kimchi - Cambox - Choice of Color(.png)


Empire Games - Help File (.pdf)


Do I need special software to edit this?
No – Editable files are not needed or included.
How can I change the text?
Is amazingly simple to do that. In your download the images don't have any text on them. Just drop your overlay and cambox into the streaming software of your choice. Font recommendation instructions and download locations can be found in the included help file.
You'll get a 2.1MB .ZIP file.
More products from EmpireGames.ca /Express