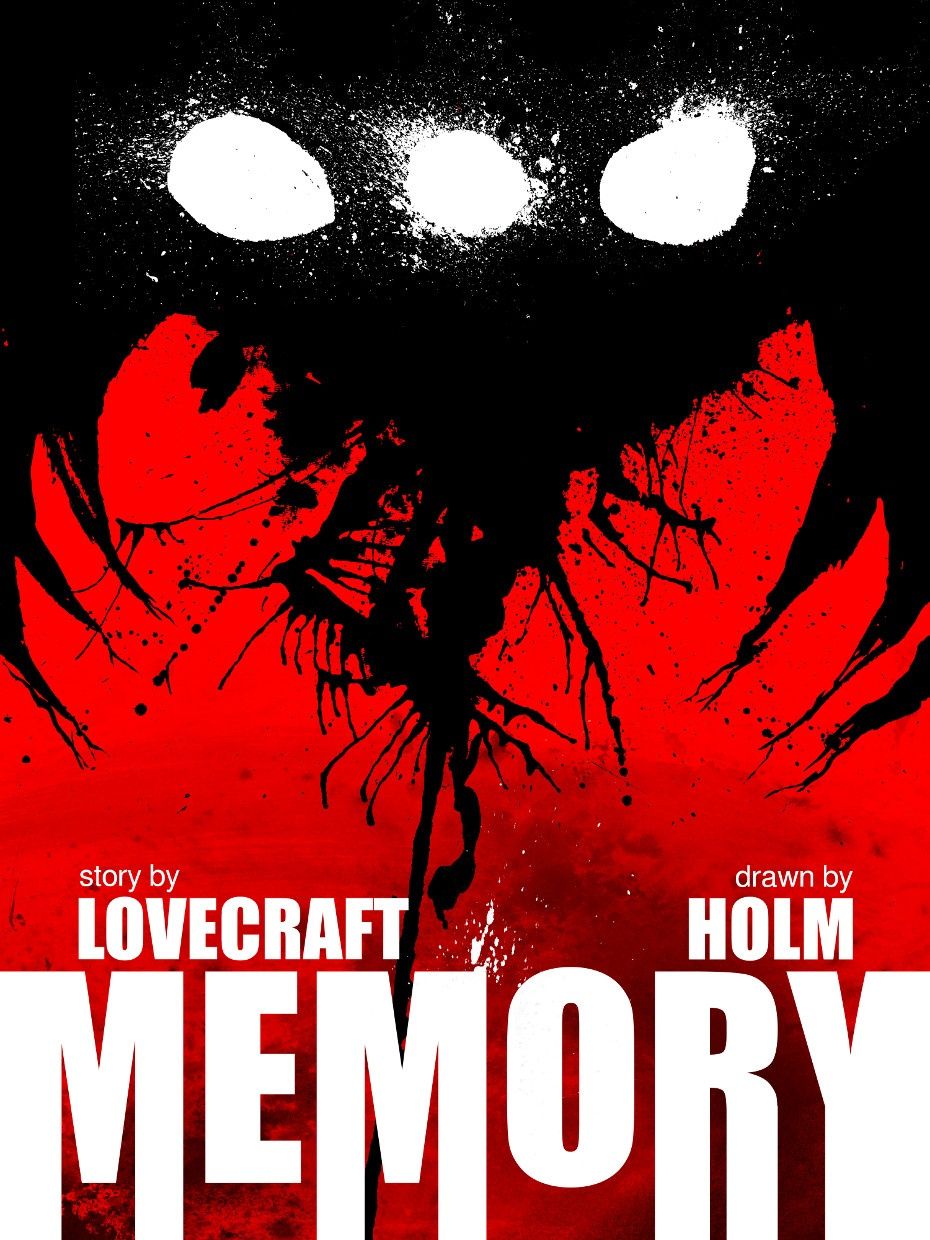 Memory
H.P. Lovecraft's "Memory".
Text by Howard Phillips Lovecraft, illustrated by Kim Holm
24 illustrations, 48 pages total.
"Memory" is part one of Kim Holm's densely illustrated takes on H.P. Lovecraft's four small and under-appreciated prose poems. This brief and lyrical text is a meditation on time and doom, painted in stark black brush-strokes.
Created from scratch in 24 hours straight at the Oslo 24h Comics Challenge 2014, this new version is re-scanned and re-lettered to be more darker and beautiful than ever.
Also coming in 2015:
"Ex-Oblivione"
"What The Moon Brings"
"Nyarlathotep"
Licensed under a Creative Commons Attribution 4.0 license, this work is intended to be spread.
Thanks for buying/reading/sharing this. Comics are hard to do. Free comics? Harder.
For updates, go to
www.facebook.com/DUHHfans
To support more of my art under open licenses, go to
http://www.patreon.com/kimholm
You'll get a 17.3MB .PDF file.
More products from Kim Holm