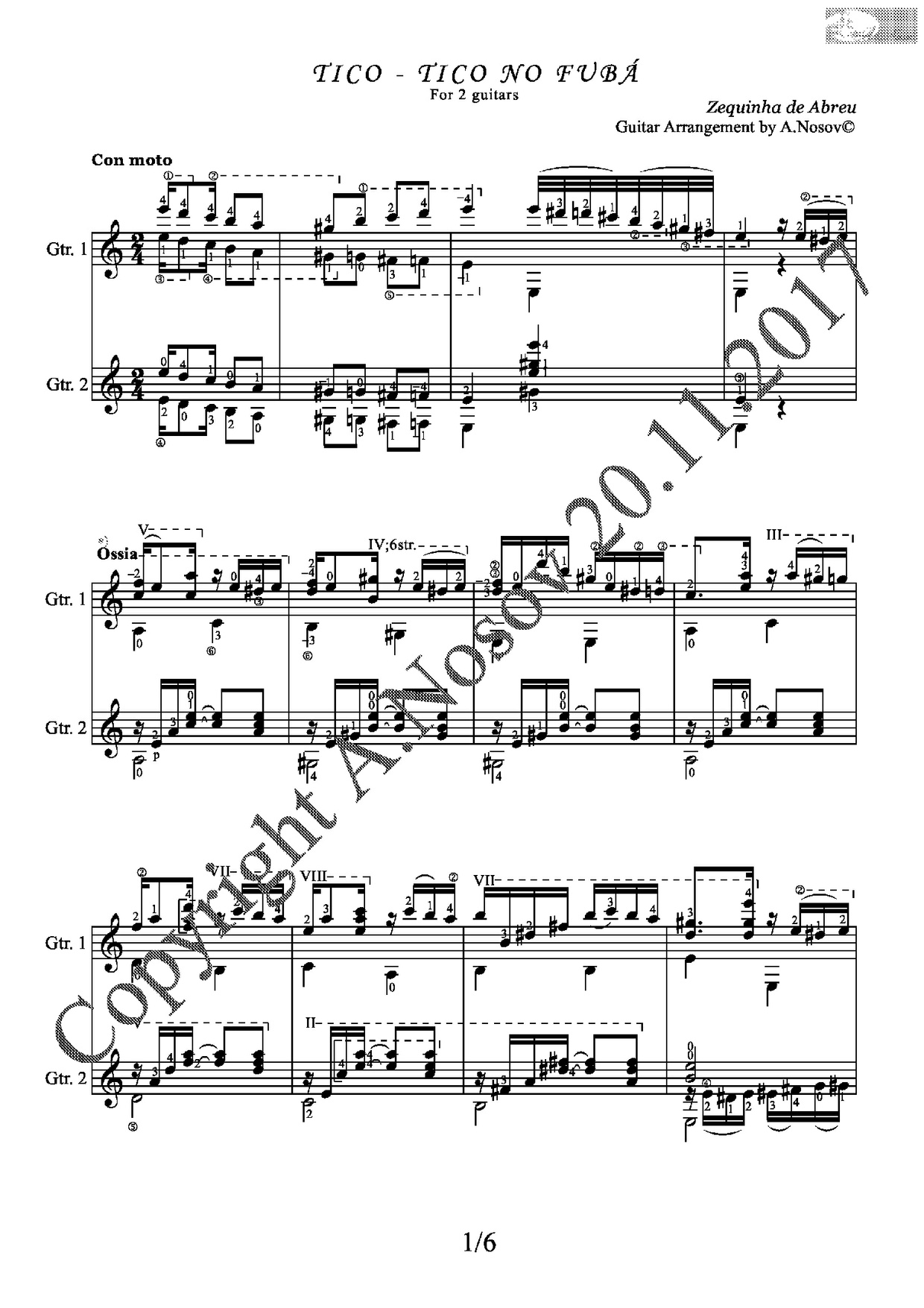 Tico-Tico no Fuba (Z.Abreu) Sheet Music for Guitar Duets
Here is the composition "Tico-Tico no Fuba (Z.Abreu)" for a 2-guitar ensemble. The recording corresponds with the sheet music and comes with detailed fingering. Tablature is unavailable.
The composition may be viewed, listened to, and added to cart.

The Zip Archive of the composition includes 4 files: 1 – Sheet music (pdf); 2 – Guitar One's part (pdf); 3 – Guitar Two's part (pdf); 4 – Audio file (midi).

Composition adaptations are made and recorded by Andrey Nosov, the author of the manual "Andrey Nosov's Guitar School" and several hundreds of arrangements for guitar solo, guitar ensembles, and voice accompanied by the guitar.

I wish you a pleasant performance!
You'll get a 798.9KB .ZIP file.