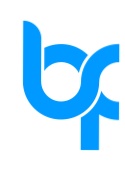 12 Weeks Online Coaching Plus+
If you're committed to hard work with laser focus towards your goal then there's good reason to join my elite team and up your game with my Plus+ plan.

Plus+ plan gives you the ability to work very closely with me. You will enjoy all of the benefits from my 12 Weeks Online Coaching plan along with:
Regular weekly check in's and support via Skype.
Progress driven and adaptable calories/macros
Results based training
Adapts to your lifestyle and schedule
Suitabe for any age, goal, ability and type of training
Your plan will take 3-5 days to create
Upon purchase you will receive a questionnaire which you will need to complete and return to me via email before receiving your plan
The key here is adapting to change as we progress through the training stages. Also talking openly one on one gives me greater feedback and allows me to make adjustments in real time.

My time for this service is very limited and the cost reflects the highest level of support you can get from me online. If you're on a budget then Plus+ plan is not for you.

If the cost of attaining the highest level of fitness and physique is not a limiting factor then please book now to avoid disappointment as spaces are limited.

Very limited availability
Access to my Plus+ plan will be closed from time to time to ensure my clients get 100% support and satisfaction from using this service.
You'll get a 125.5KB .DOCX file.
More products from Bestfitpt