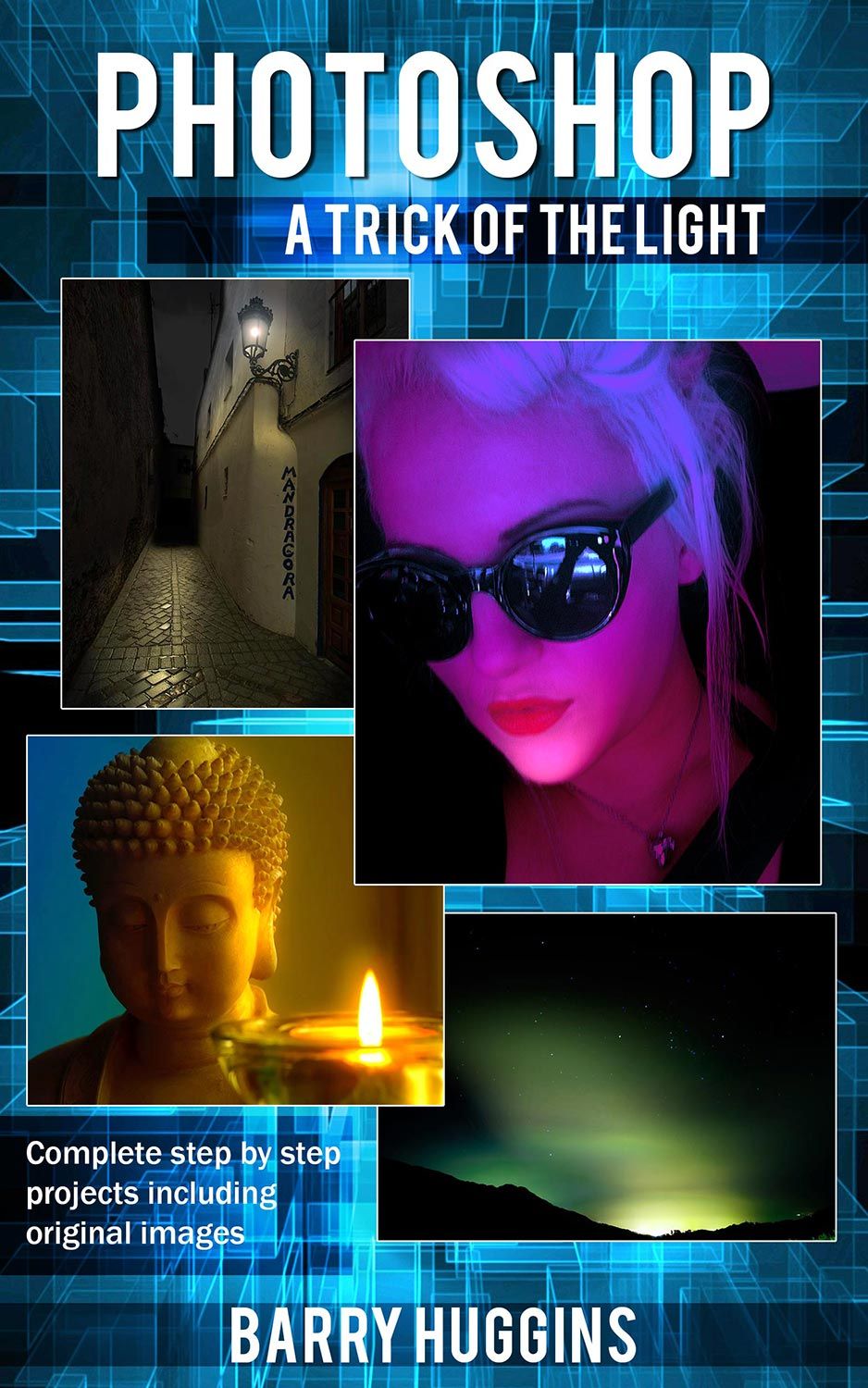 Photoshop a trick of the light
Photoshop, a trick of the light, teaches you how to create beautiful, evocative images infused with the quality of light, that essential ingredient of successful photography. You will learn how to generate different kinds of light using Photoshop's impressive array of tools and commands, enabling you transform even bland, mediocre images into rich, eye-catching, artistic impressions that you will be proud to show off.
The book comprises fully self contained projects, each focussing on a different aspect of light as seen in the real world. Light is so varied in its forms and these are represented throughout the projects with light examples taken from nature, natural phenomena, artificial light sources, mixed lighting as well as the interplay of light as it casts shadows, reflections and projections.

Varied techniques are used in the creation of the final images, increasing your repertoire of knowledge and arming you with a powerful set of skills to tackle different image types. This is important because no two images are exactly alike and in practice you will often need to apply different treatments depending on the kind of problems a given image presents. The most complex Photoshop tool is not necessarily the best one to use and for this reason you will see how to apply both the complicated and the easier techniques in earnest.
The techniques demonstrated are professional, studio techniques used in the day to day world of image creation and publishing, where Photoshop is the industry standard for image processing and manipulation.
The book also covers the use of raw format images giving you the opportunity to learn how to work with these digital negatives within Adobe Camera Raw, Adobe's own raw image format software that comes with Photoshop.
All the original project images are included with the book and can be downloaded directly from the author's website. This is a great bonus to your learning process because it allows you to follow along with the project exactly and reproduce the same results.
The author, Barry Huggins is a writer, consultant and educator to the creative industries. He has taught many of the major international publishing and media household names over his sixteen year career as well as individual professional photographers from the worlds of fashion, journalism and advertising.
This is his 8th book on the subject of Photoshop, photography and imaging. His books have since been translated into seven languages.

You'll get a 16.2MB .MOBI file.
More products from Barry Huggins