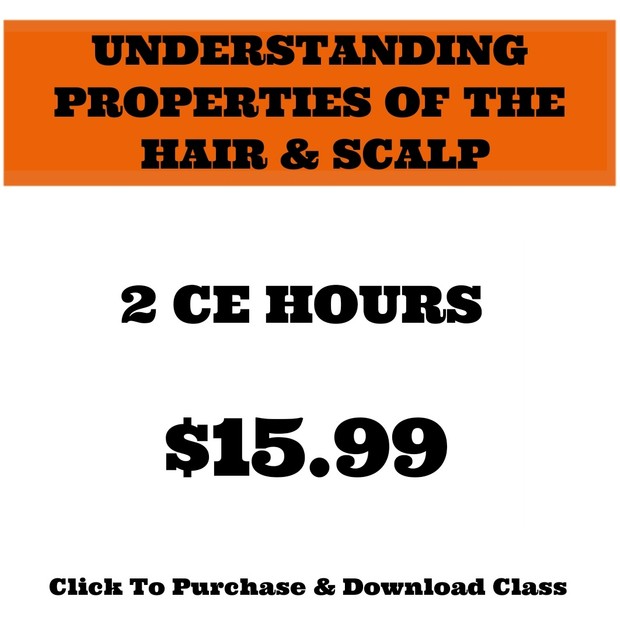 UNDERSTANDING THE PROPERTIES OF THE HAIR AND SCALP
The term crowning glory aptly describes the importance placed on hair, how good we feel when our hair looks great and just how distressing a bad hair day really can be. This is why hairstylists play such an important role in many people's lives. All professional hair services must be based on a thorough understanding of the growth, structure and composition of hair.

Upon completion of this course, you will be able to:

Name and describe the structures of the hair root.
List and describe the three main layers of the hair shaft.
Describe the three types of side bonds in the cortex.
Describe the hair growth cycles.
Discuss the types of hair loss and their causes.
Describe the options for hair loss treatment.
Recognize hair and scalp disorders commonly seen in the salon and school and know which ones can be treated by cosmetologists.
List and describe the factors that should be considered in a hair and scalp analysis.
You'll get 1 file (161.7KB)