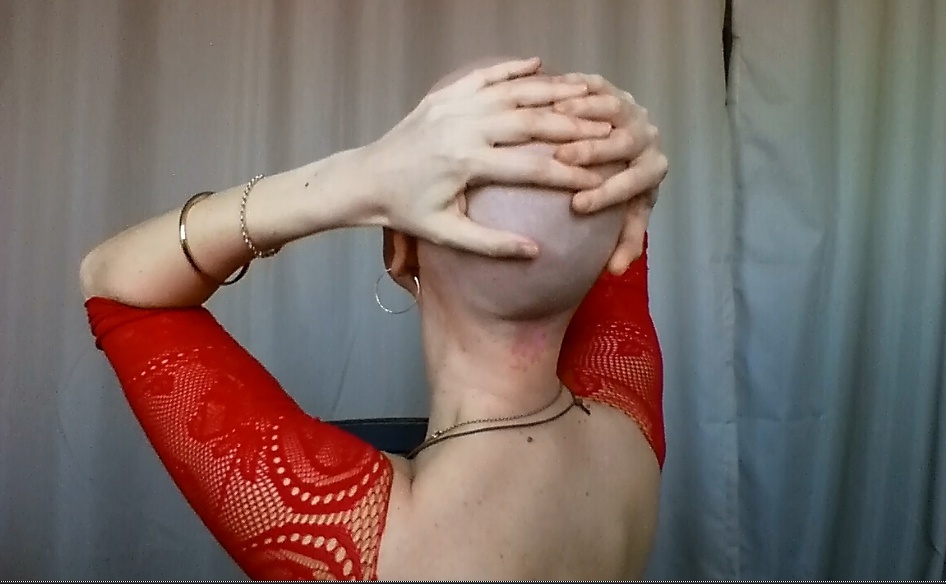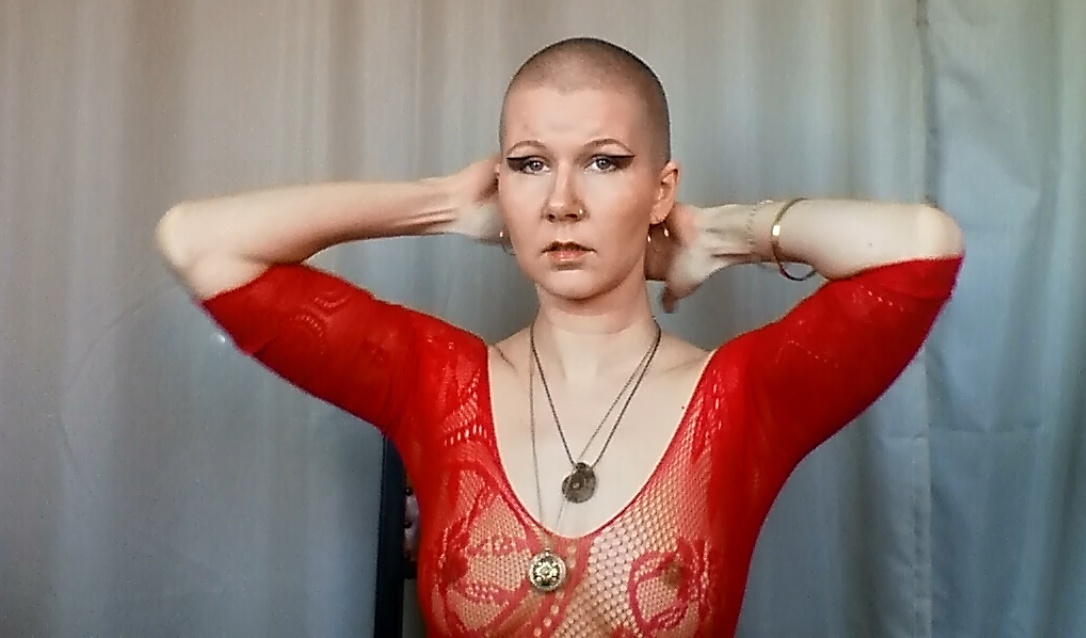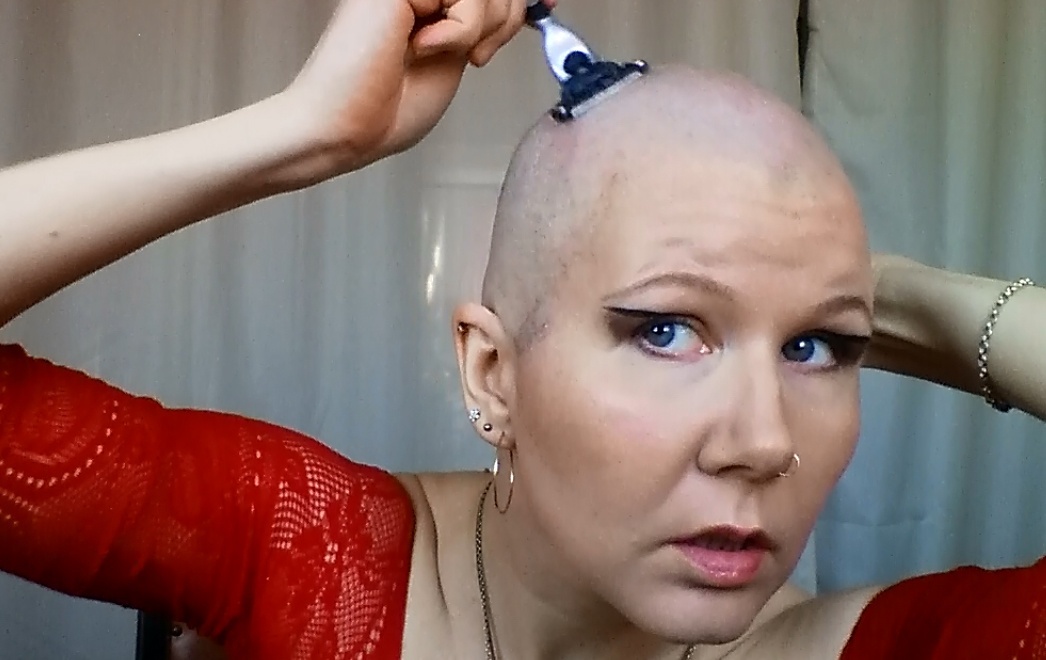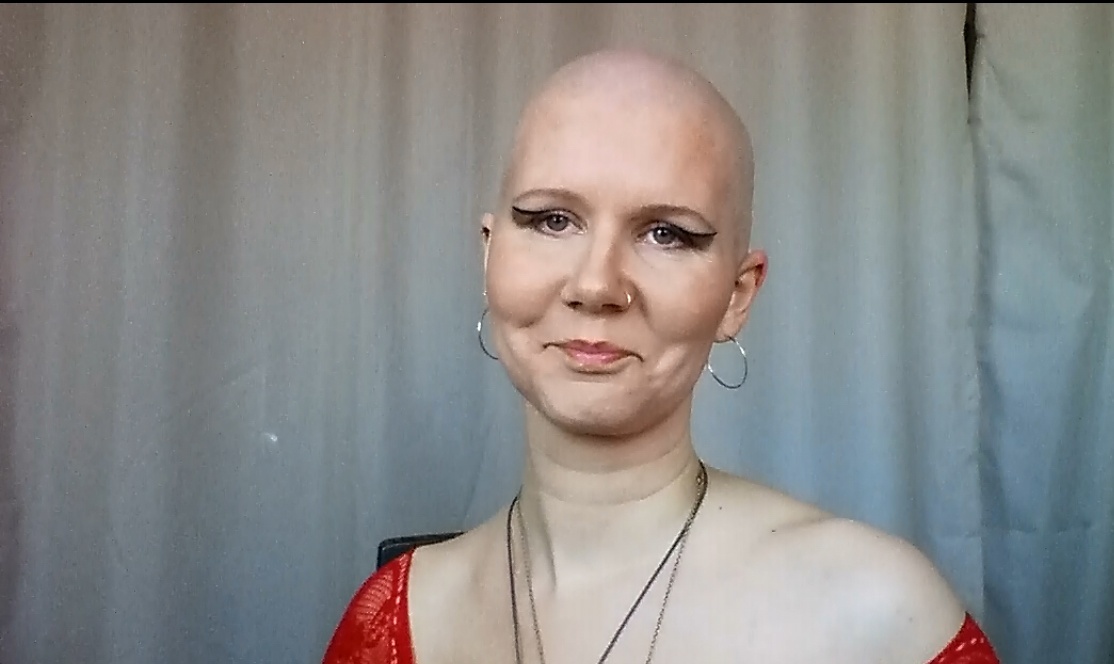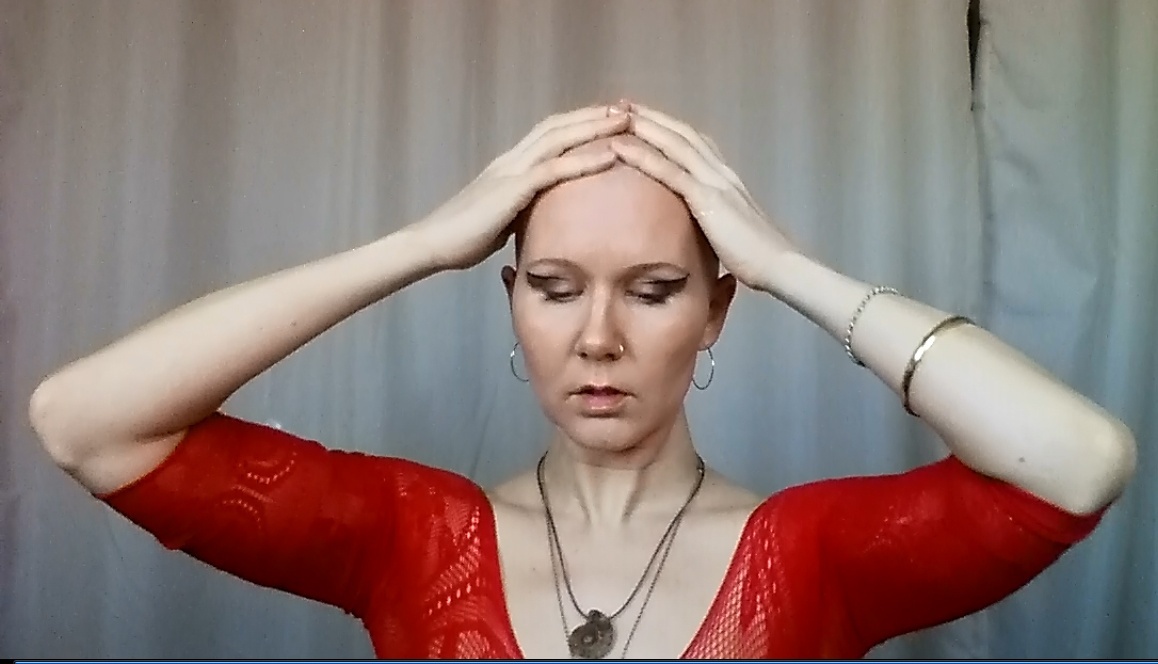 February shave - Februarrasur
Im roten sexy Netzfummel rasiere ich mir den Kopf. Mein Augen-Makeup: etwas ungewöhnlich, ich wollte experimentieren. Die Haare waren eine Woche gewachsen - es war wirklich nicht mehr auszuhalten, ich habe sie mir nachrasiert. Sie waren viel zu lang! Dementsprechend war die Rasur etwas aufwändiger mit dem Nassrasierer. Ich muss mehrmals nachrasieren und nachschäumen. :-) Das Video ist ungeschnitten und ca. 20 Minuten lang. Viel Spaß damit!

I shave my head, wearing a sassy red thing. My eye make-up: kind of unusual, I wanted to try something new. My hair had grown for one week, it was really tooooo long - I couldn't stand it any more. So I shaved them off again. To be honest, it was not too easy with the razor. I had to put foam on again and needed a lot of shaving strokes. :-) The video is uncut and about 20 minutes long. Have fun with it!
You'll get a 772.9MB .MP4 file.
More products from RazorWoman