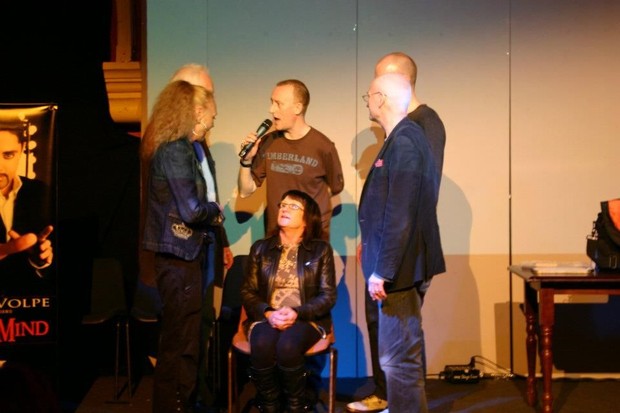 THE POWER OF WORDS – ABNORMAL LIFT ROUTINE
THE POWER OF WORDS – ABNORMAL LIFT ROUTINE
By: Jonathan Royle
Demo Video:
http://youtu.be/9GzSTdbwDgA
Watching the performance video above will illustrate how Powerful and Impressive this Routine is to a lay audience, as it pushes all of their emotional Hot (and Cold) buttons to give them a real Roller Coaster Ride of Internal Emotions.
Essentially this is just a routine for the "Abnormal Lift" but the Psychology and Presentational insights contained within the 5 large format information packed pages of this PDF are worth their weight in gold to any Serious Minded Performer of Mentalism and/or Hypnosis.
"Two of my favourite effects, which I have performed many times, are Hoy's Tossed Out Deck and the Ultimate (Abnormal) Lift. Your variations on both were outstanding. I particularly liked showing the power of words with the signs for the Ultimate Lift."
Ray Thompson – (Hypnotist & Mentalist)
Obviously you will be taught how to ensure that one moment the person can be lifted and then the next they cannot be moved, before once again being able to be lifted....
But as we say its the Psychology and Emotional Impact of the routine that is what you will find most valuable here.
A Real Worker for Just: $20
Pages: 5 - 8.25" x 11.7" - PDF FORMAT
Exciting News – All Our Products Now Come with Real Live Personal Assistance and Support Included at No Additional Cost.
Our Products and Courses were already the Most Comprehensive and Best Value for Money, whilst also being Unique and Unrivaled in all manners, but now things just got even better for you all...
http://tinyurl.com/qz3q8e7
You'll get 1 file (261.0KB)
More products from Alex Smith