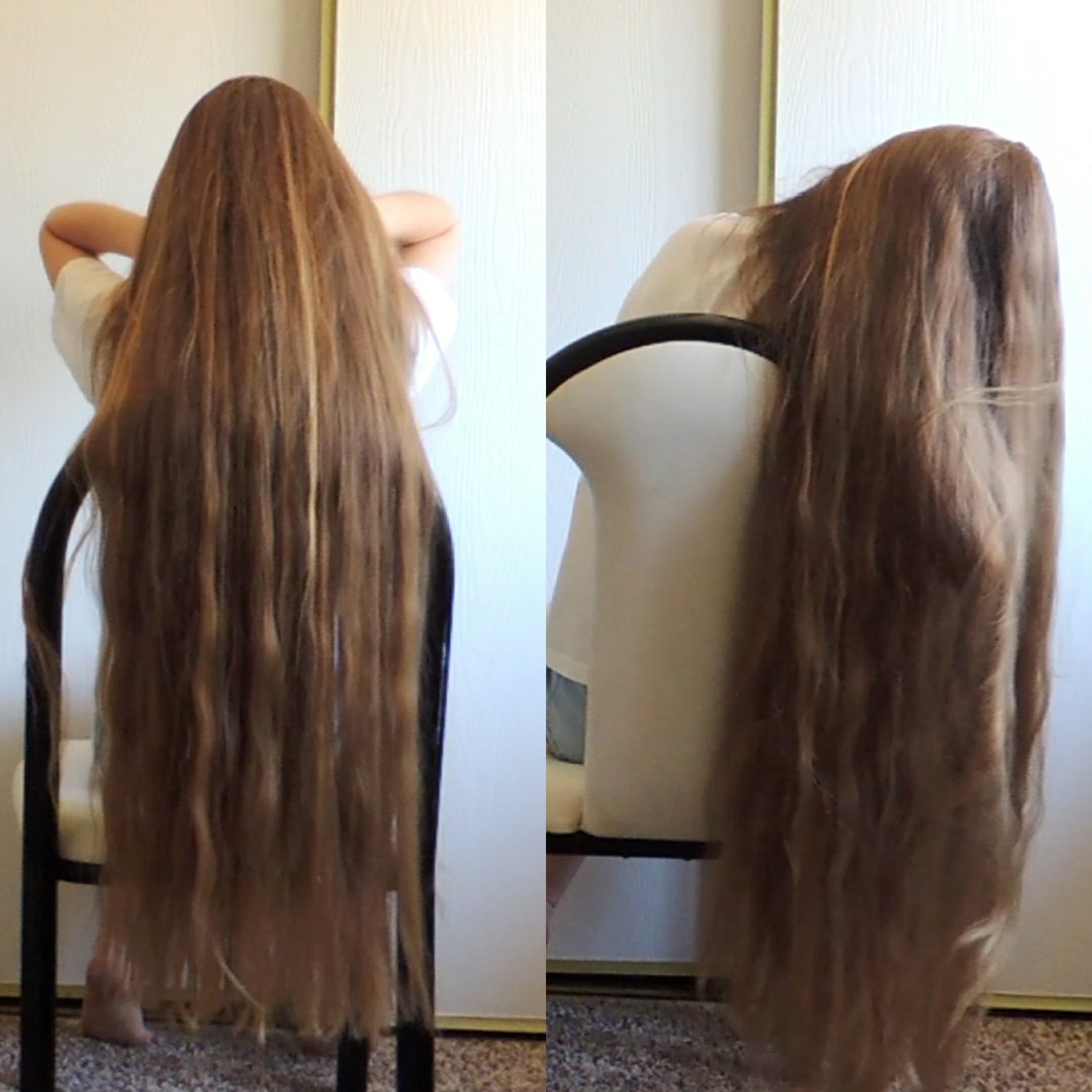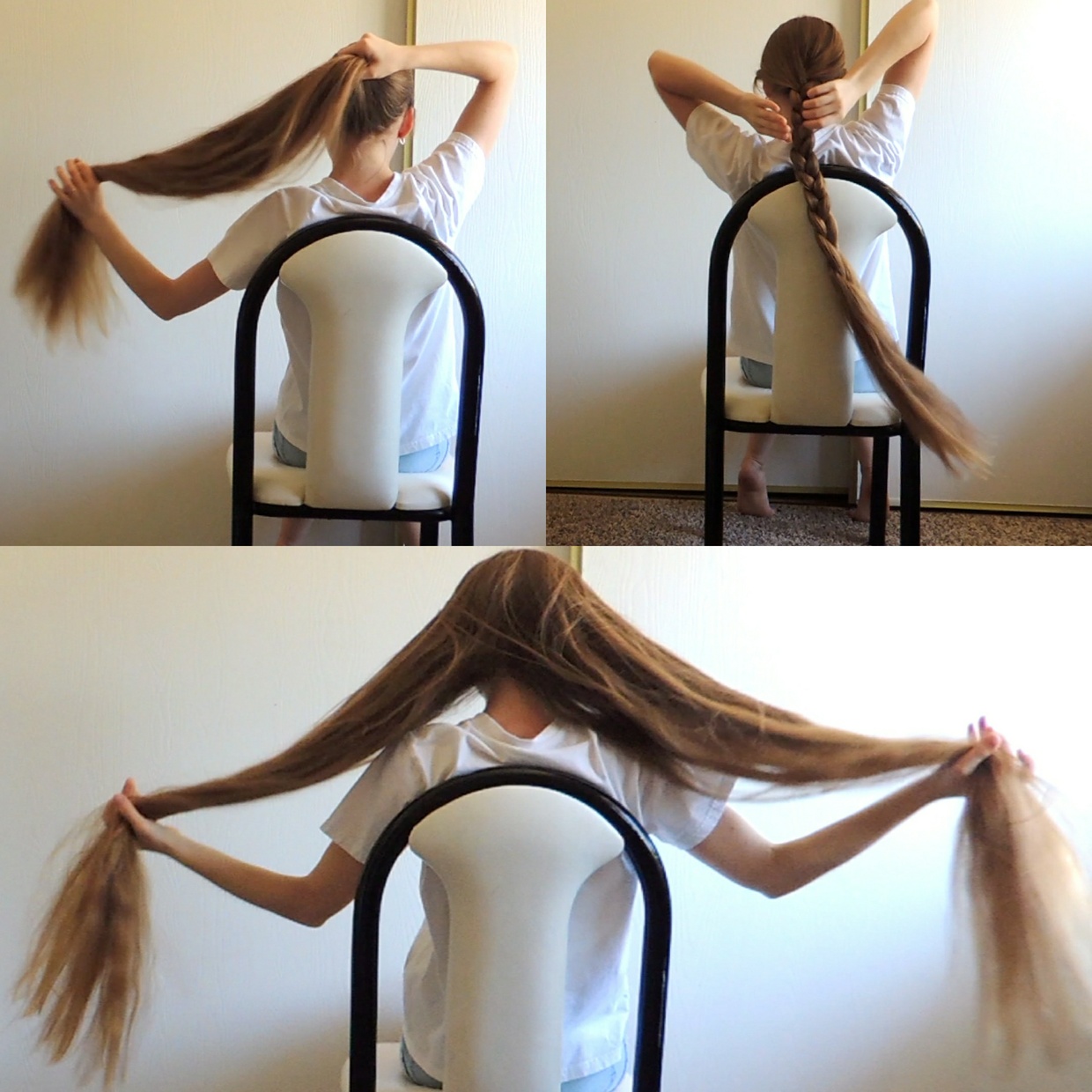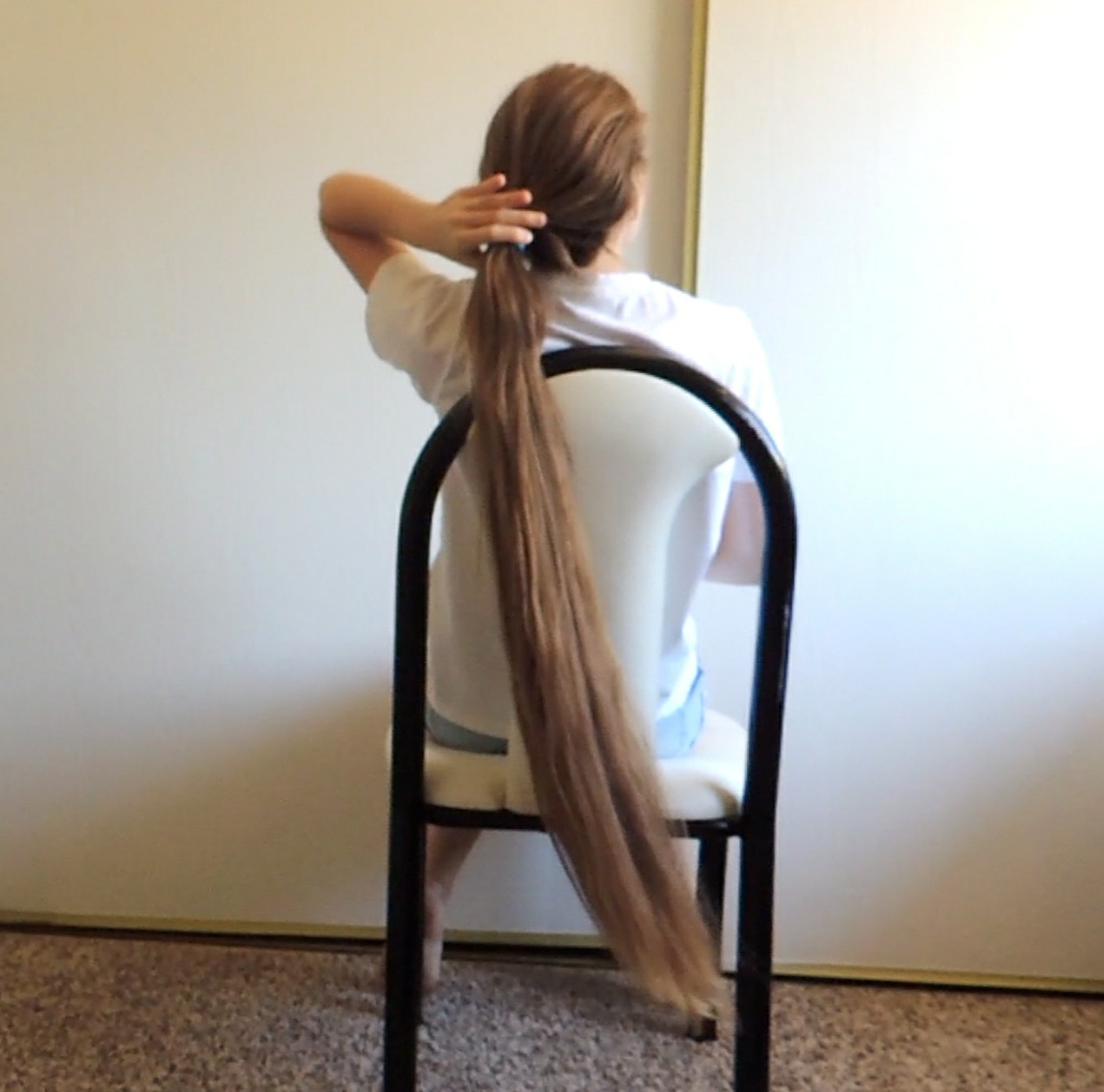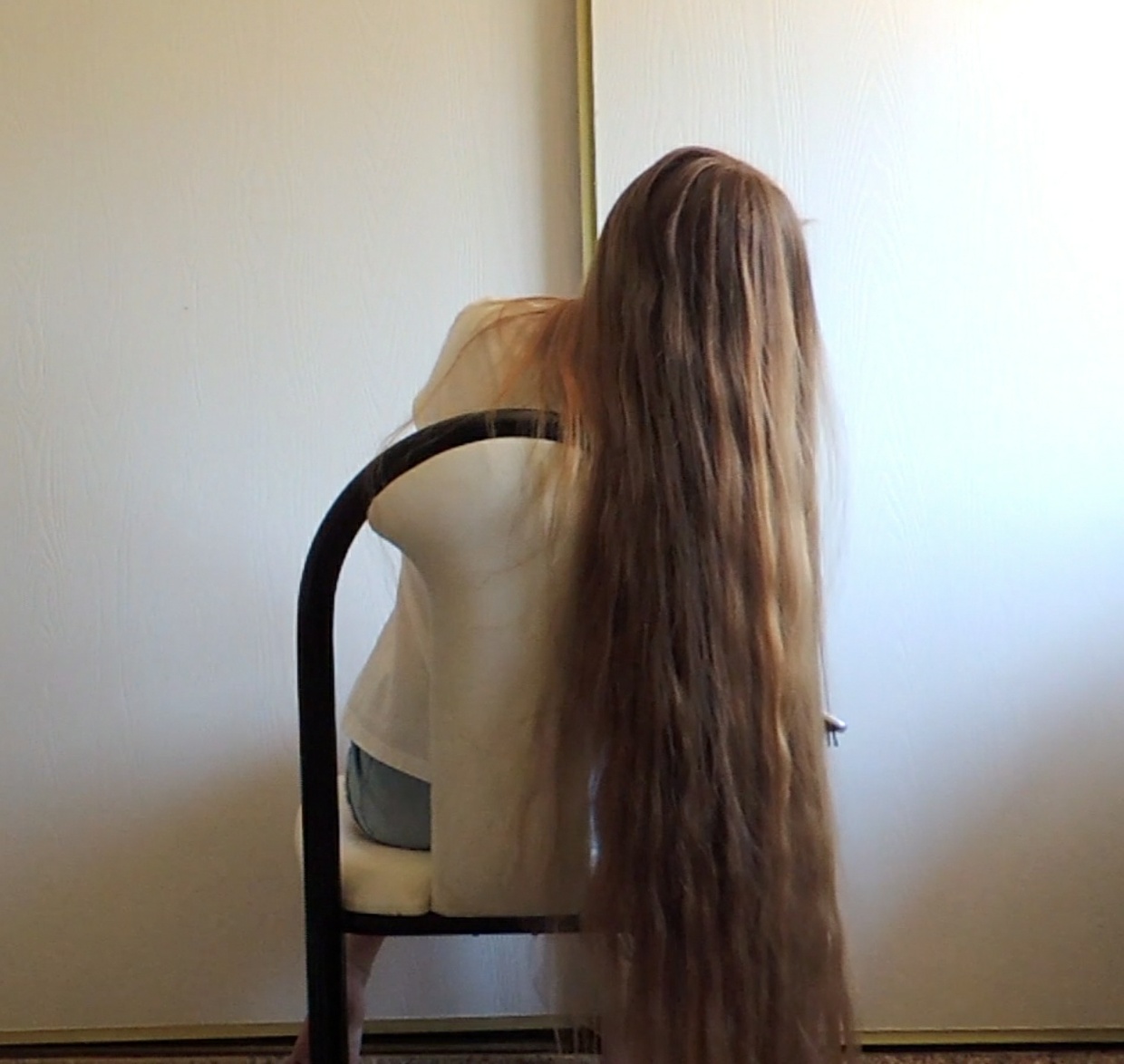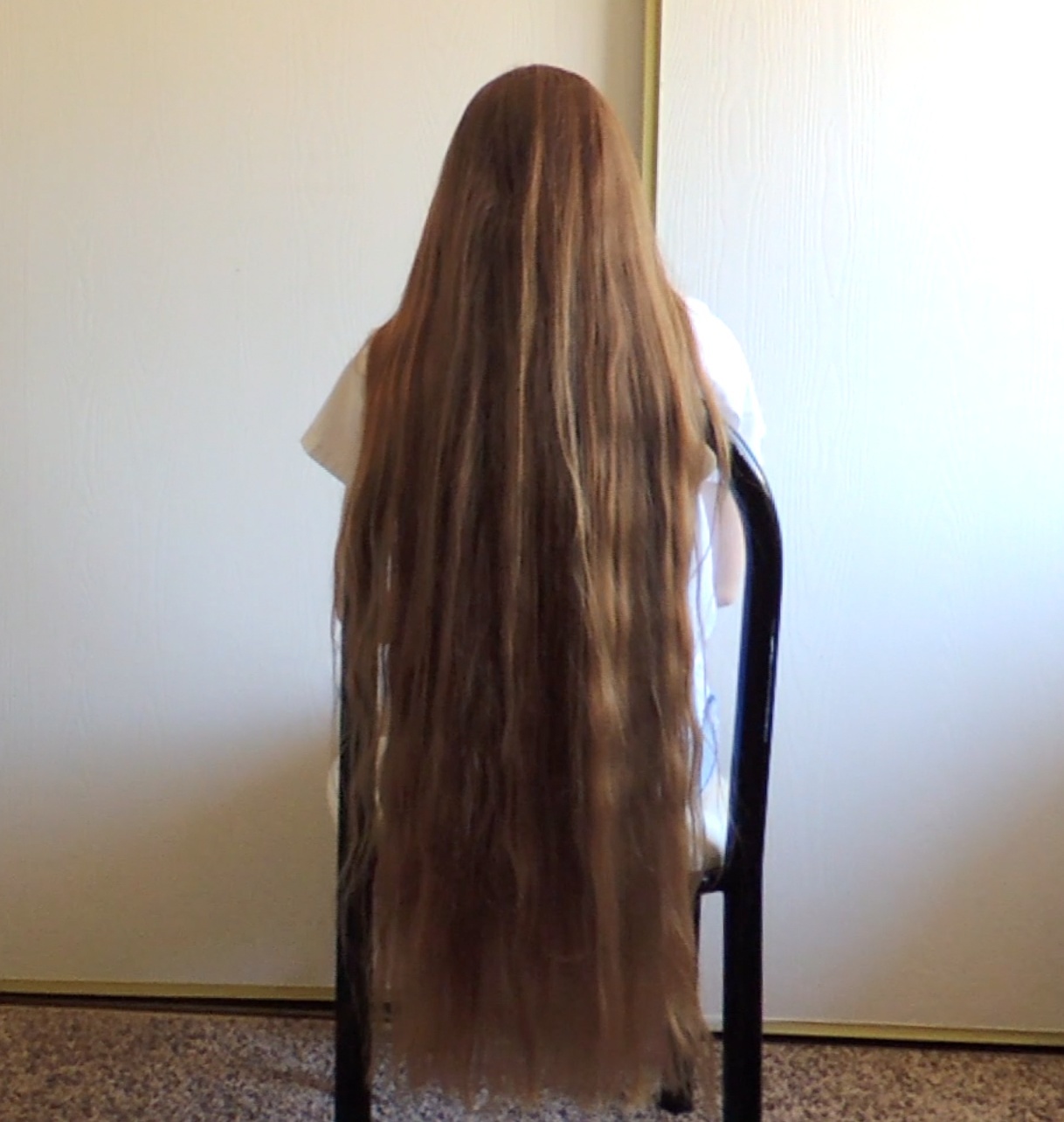 VIDEO - Knee length hair play in chair
Preview: 
https://www.youtube.com/watch?v=DnEdVJMOr00
She has made one video for us before, but that is a long time ago.
Finally, she is back with newly trimmed, perfect blunt, one length hair!
And the length is knee length, which looks amazing on her!
She has dark blonde hair and it is super healthy and thick!
This is the ultimate dream hair for girls/women, and everyone likes this kind of hair. Seriously, how can you not love this kind of hair?
She is a great lady with amazing hair, and she loves to show you how long it is and what great moves she can do with it.
She is also very good at long hair play and display, which you can see in this video.
In this video you will see long hair play in chair, ponytail, handheld ponytail, stroking through her hair with her own fingers, hairbrushing, showing how long her hair is, and a big bun + bundrop.
This video is over 11 minutes in length.
If you buy this video within the first 24 hours, you will get a discount of 20%!
Discount code: discount
You'll get a 1.6GB .MP4 file.
More products from RealRapunzels