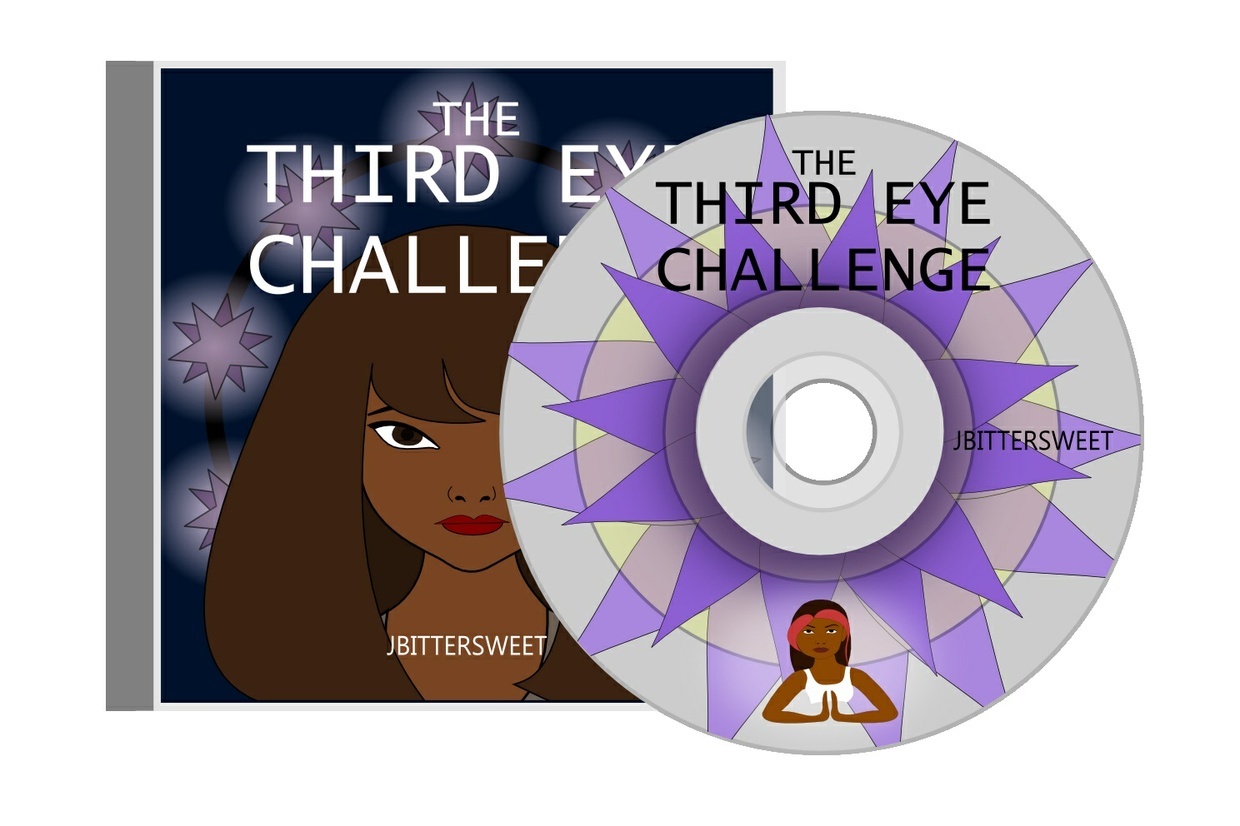 The Third Eye Challenge
The Third Eye Challenge is for anyone interested in opening and activating their third eye chakra, but don't know how to do it. This challenge guides you through the process in a clear and simple step-by-step fashion, taking you from the preparation phase, to the opening phase, to the activation phase.

This audio course is from my YouTube series of the same name, which you can find on my channel.


Included in this Product

This course is a 14 day challenge, and includes 16 audio mp3 files

Day 0 – an introduction to the challenge and what you need to do before starting
Day 1 – raising your vibration to a higher frequency
Day 2 – guided grounding meditation
Day 3 – guided third eye protection meditation
Day 4 – guided full chakra meditation
Day 5 – guided third eye opening thoh chant 1rst day
Day 6 – guided third eye opening thoh chant 2nd day
Day 7 – guided third eye opening thoh chant 3rd day
Day 8 – guided third eye opening thoh chant 4th day
Day 9 – guided third eye opening thoh chant 5th day
Day 10 – guided third eye breathing meditation
Day 11 – guided third eye crystal meditation
Day 12 – guided third eye mindfulness meditation
Day 13 – guided OM chanting meditation
Day 14 – guided Trataka candle gazing meditation
Day 15 – post challenge reflection


What is the Third Eye

The third eye is the sixth chakra and is located in the middle of your forehead between your eyebrows. This chakra is your direct connection to your intuition, higher self and the spiritual realm, allowing you to connect with the spiritual you, and be guided by your sixth sense.

The physical location of the third eye is the pineal gland, which is a small endocrine gland in the middle of your brain producing melatonin and DMT, also known as the spirit molecule, and is present during sleep and death. By activating your third eye chakra, you also awakens your pineal gland.

Caution

Be sure to do a lot of research before opening your third eye, as you want to be properly prepared and know what you can expect. So make sure that third eye awakening is right for you.

Zip File

Be aware that this audio collection comes in a zip. file, and you therefore need a device that allows you to unzip and extract the files.

To Extract Files:
Windows:
·         Right click on the folder and select Extract All

Mac:
·         Simply double click the archive zip. folder and it will extract.

Copyright

This product is created by JBittersweet and is protected under the u.s. copyright law, and reselling, distributing, copying, using in commercial projects or adding and sharing to public sites and media, is not permitted and is copyright infringement.
You'll get a 130.4MB .ZIP file.
More products from jbittersweety