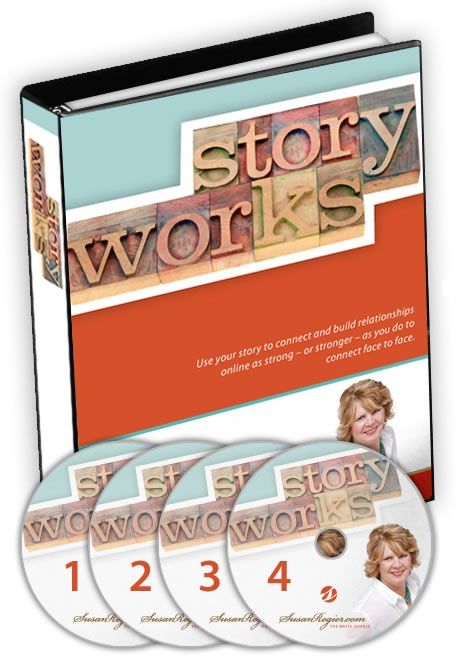 Story Works Home Study Program
Use your story to connect and build relationships online as strong – or stronger – as you do to connect face to face.
In this Home Study Program, you'll discover how to bring your story to life and integrate it with all your offerings. Your story conveys to readers – your prospects – what they get when working with you...and they'll feel you are the perfect choice to solve their problem. No one else shares your story. When you are truly being you – you do not have any competitors.
Work at your own pace to unleash the story in you and discover how to craft a magnetic message to immediately connect with your prospects and begin to build relationships without even meeting in person.
For more information, visit
www.storyworksprogram.com
.
You'll get a 36.8MB .ZIP file.
More products from Susan Regier