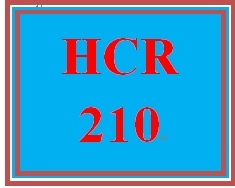 HCR 210 Week 2 U.S. Health Care Settings
HCR 210 Entire Course Link 
https://uopcourses.com/category/hcr-210/
HCR 210 Week 2 U.S. Health Care Settings
Resource:
 Ch. 3 of 
Essentials of Health Information Management
; Presentation Guide
Review 
presentation guidelines given in the Presentation Guide located on the student website.
Create
 a Microsoft
®
 PowerPoint
®
 presentation of at least 9 slides outlining the major functions that distinguish the following U.S. health care settings, with an appropriate introduction and conclusion:


Hospital categories


Ambulatory care settings


Behavioral health care facilities


Types of long-term care


Managed-care models


Home-care service


Government health care facilities (federal, state, and local)


Include
 speaker's notes on main talking points.
Format
 any citations and references that you include consistent with APA guidelines.
You'll get 1 file (100.5KB)
More products from UopTutorials