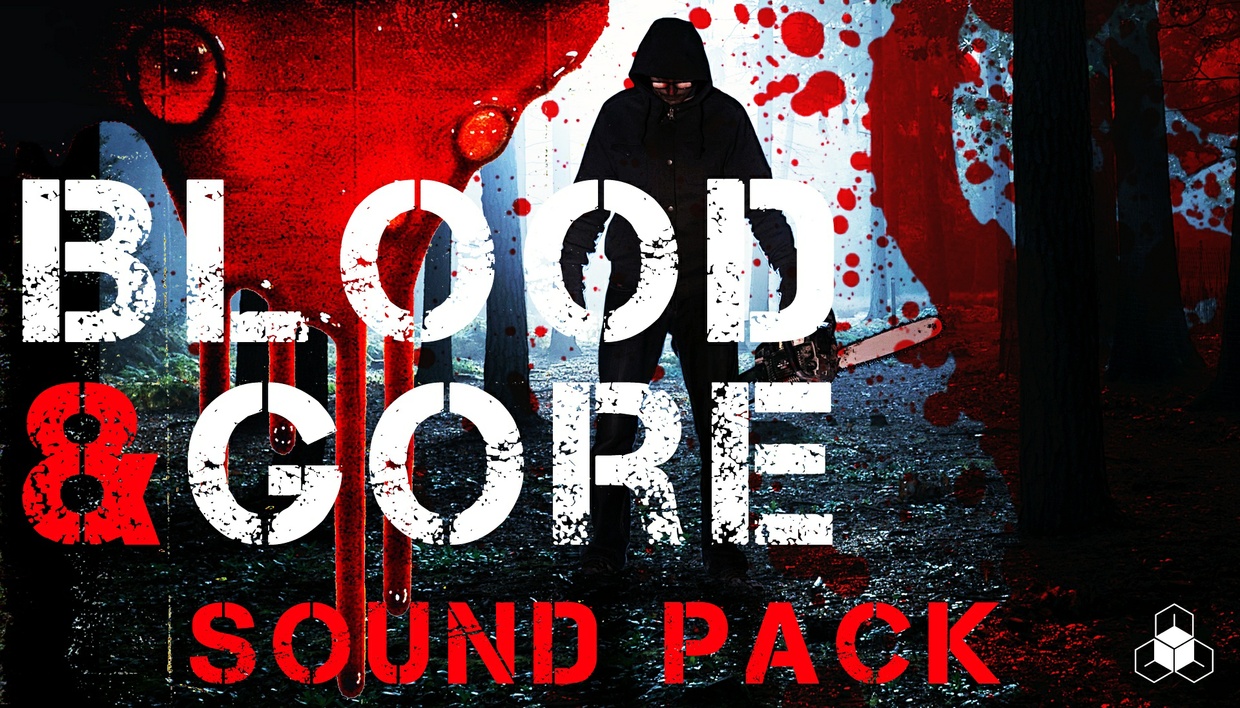 BLOOD and GORE sfx - Royalty Free Sound Effects Library
Looking for a library of High-Quality blood splat and splatter sounds, bone cracking, snapping and breaking, knife stabbing and body cutting, deadly fist punches, kicks and bashing, fleshy and squishy body parts ripping, tearing and falling on the ground, or any other sounds of pain, torture and killing?
Look no further!
Cinematic BLOOD AND GORE contains tons of
High-Definition assets (267 files, 89 unique sounds), all gore sounds that you will ever need!
Not only that we have tried to cover any kind of scene or action you may need sounds for, but we have even included a
great deal of options and variations for most sounds
.
Zombie, Orc, Monster, Vampire, Alien or any other Creature, or … Human?
These sounds are a perfect fit for any of them!
From
skin-slashes, knife-swings, splats and squelches, skull crunches, head smashes, blood squirts and bone-breaks, to body damage, chops, stabs and crunches, flesh-tares, blood drips, squishes and oozes
, this collection of Cinematic-Quality sound effects has everything you'll ever need to audibly construct just about
any Gore / Horror / Action scene
.
This sound pack is designed by our team of industry veterans, whose experience in the AAA gaming industry will add massive value to you project!
For your convenience, each sound is included as a
High Quality WAV and MP3 file.
FULL FILE LIST:
http://www.fusehive.com/documents/GORE_SFX-File_List.txt
IMPORTANT:
We are already working on an update for BLOOD & GORE that will include sounds of all kinds of weapons you can possibly think of, and much more! Since this is going to be a huge update, we will accordingly increase the price. However, if you DOWNLOAD the sound pack NOW, you will be able to receive all future updates FOR FREE!
So DON'T DELAY!
Download it NOW and save your money! This sound packet leaves nothing to be desired!
Thank you for purchasing and good luck with your project!
THE
FUSEHIVE.COM
TEAM
You'll get a 99.0MB .ZIP file.
More products from FUSEHIVE ASSET STORE