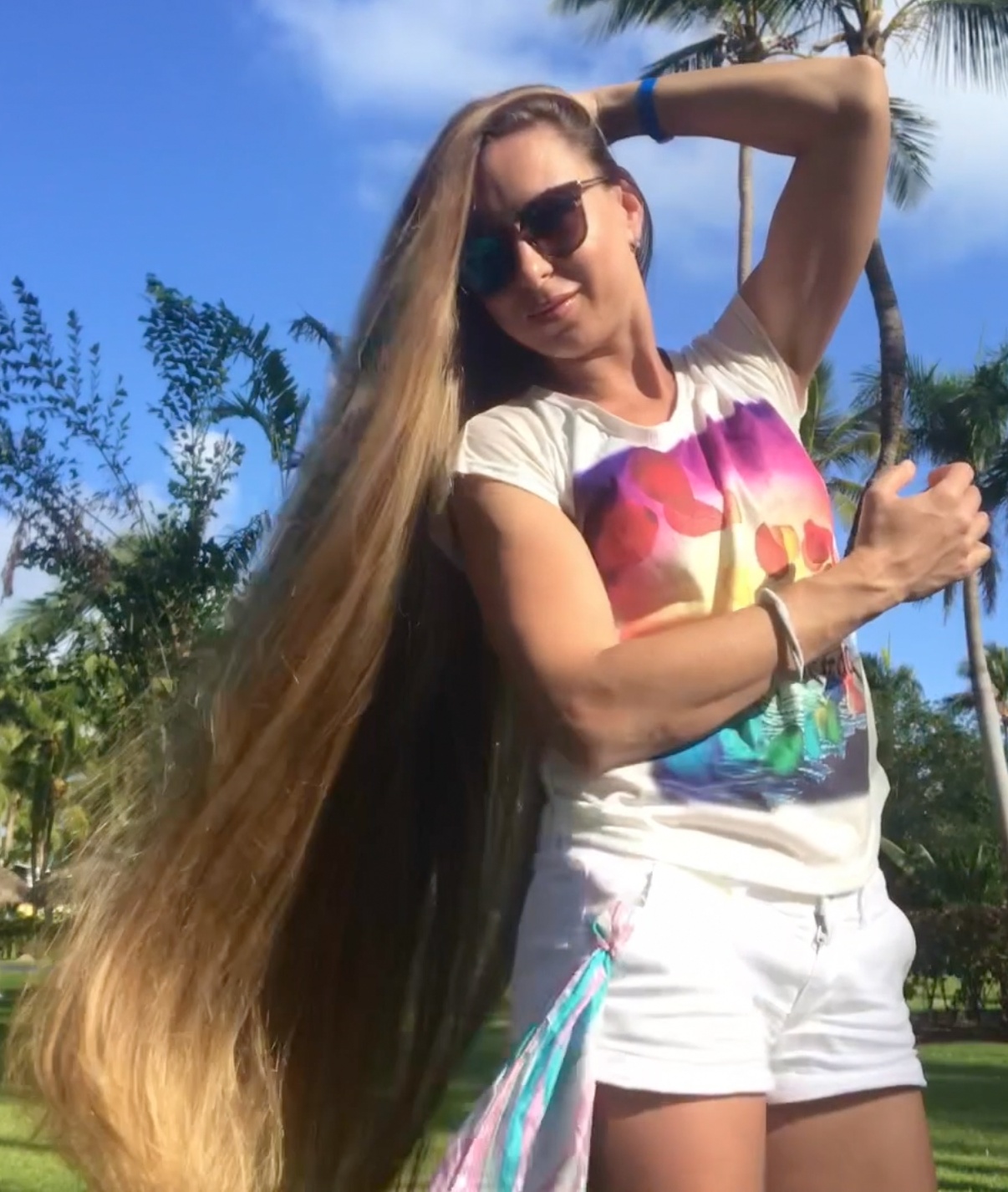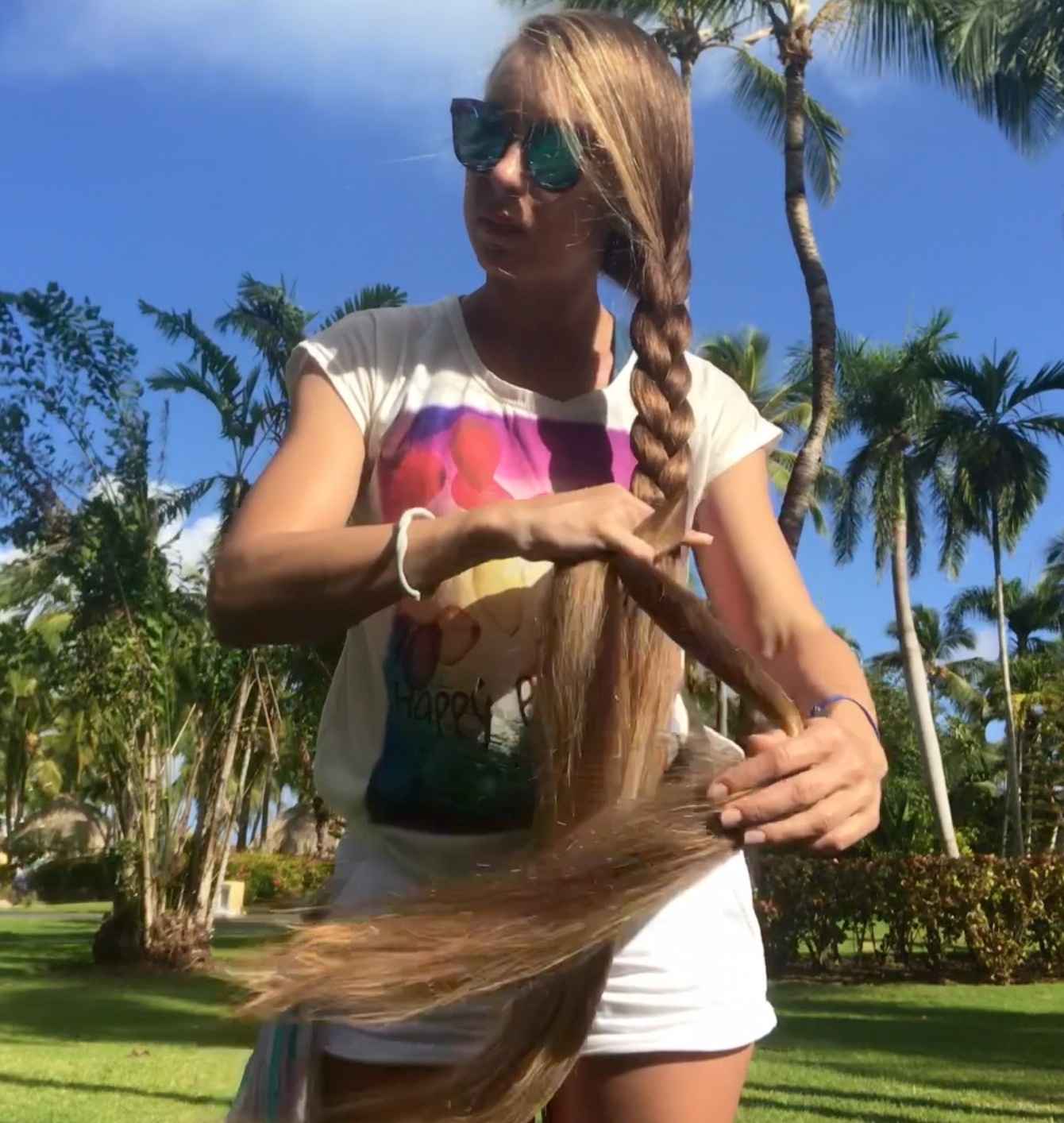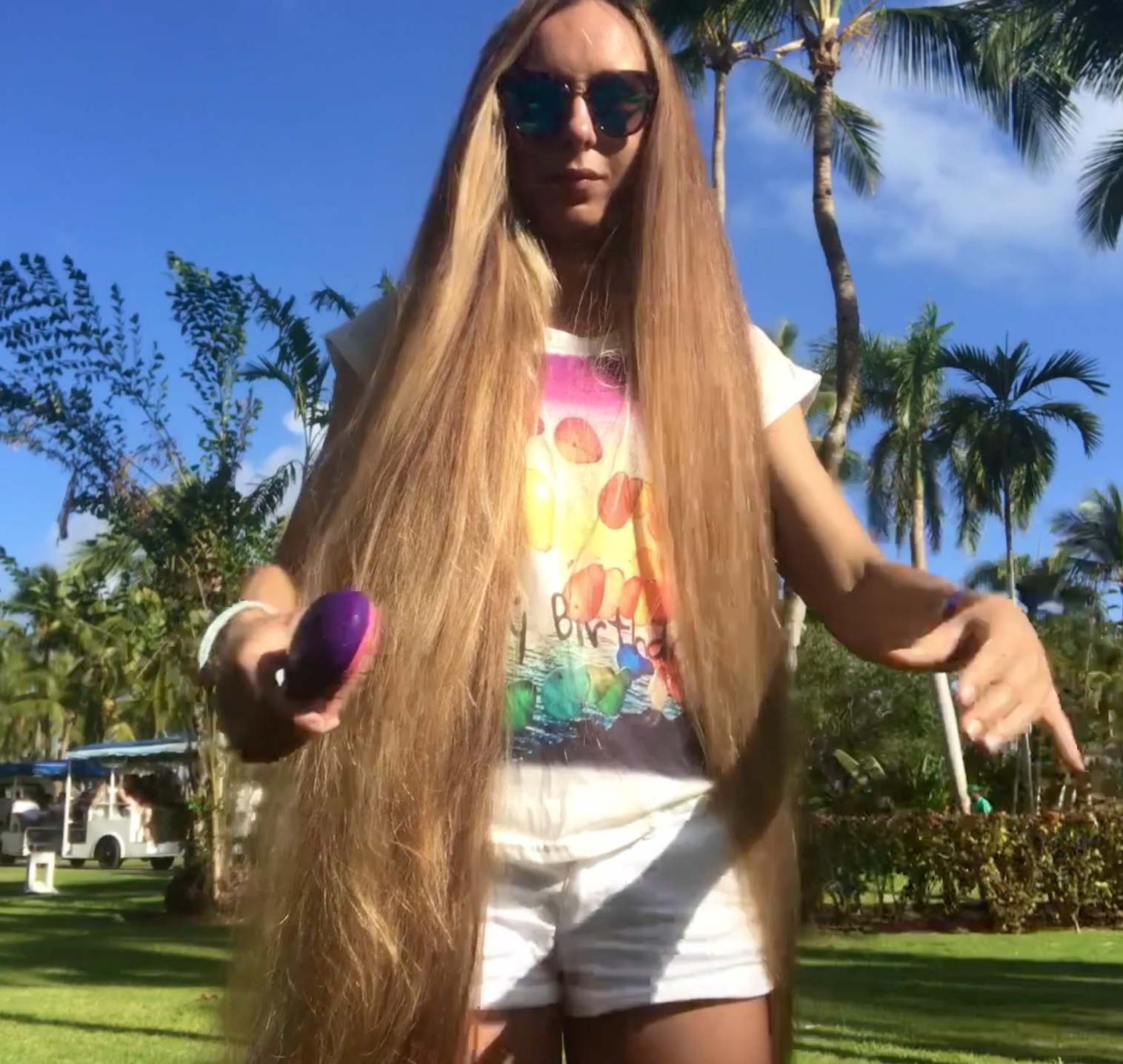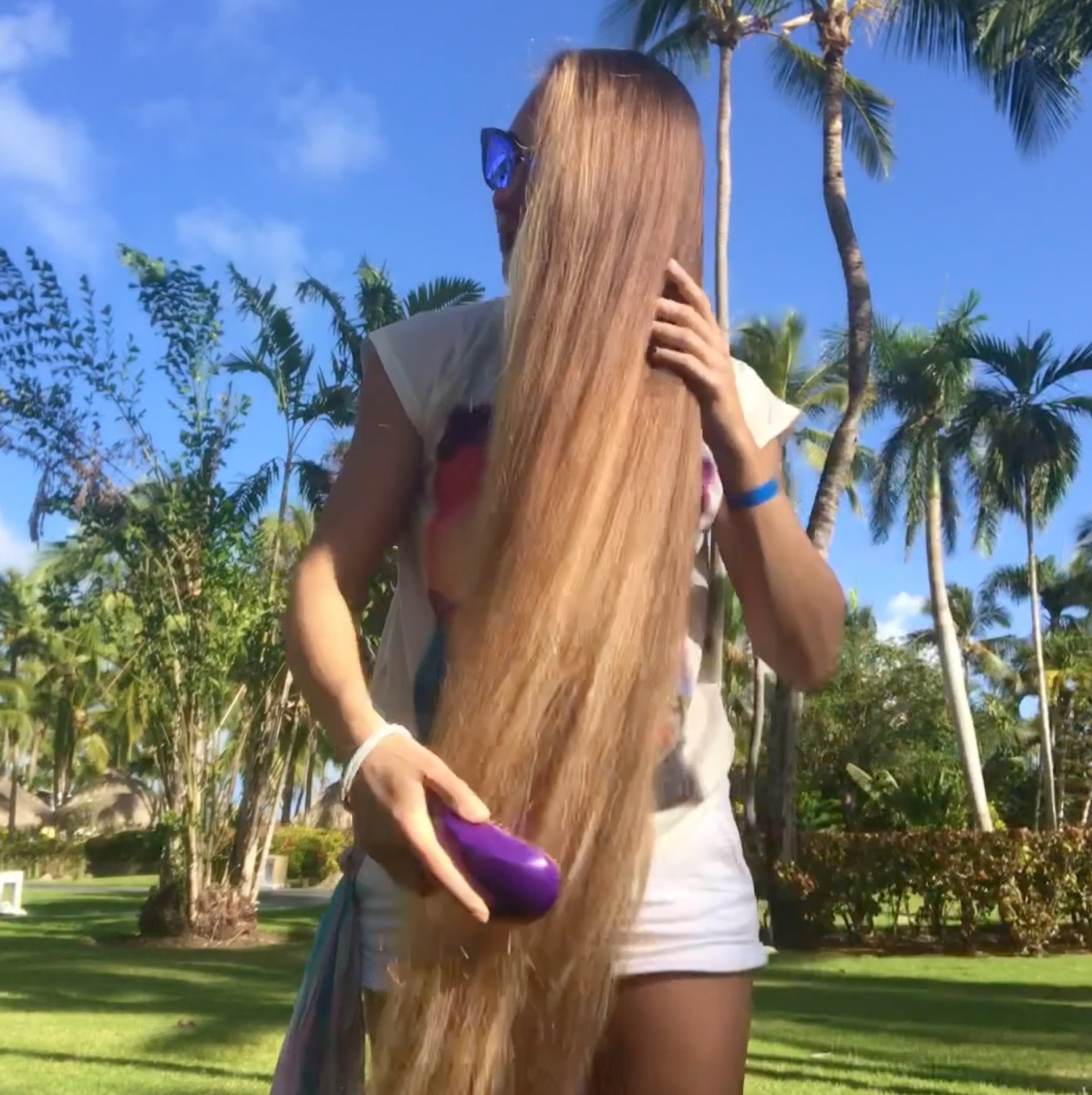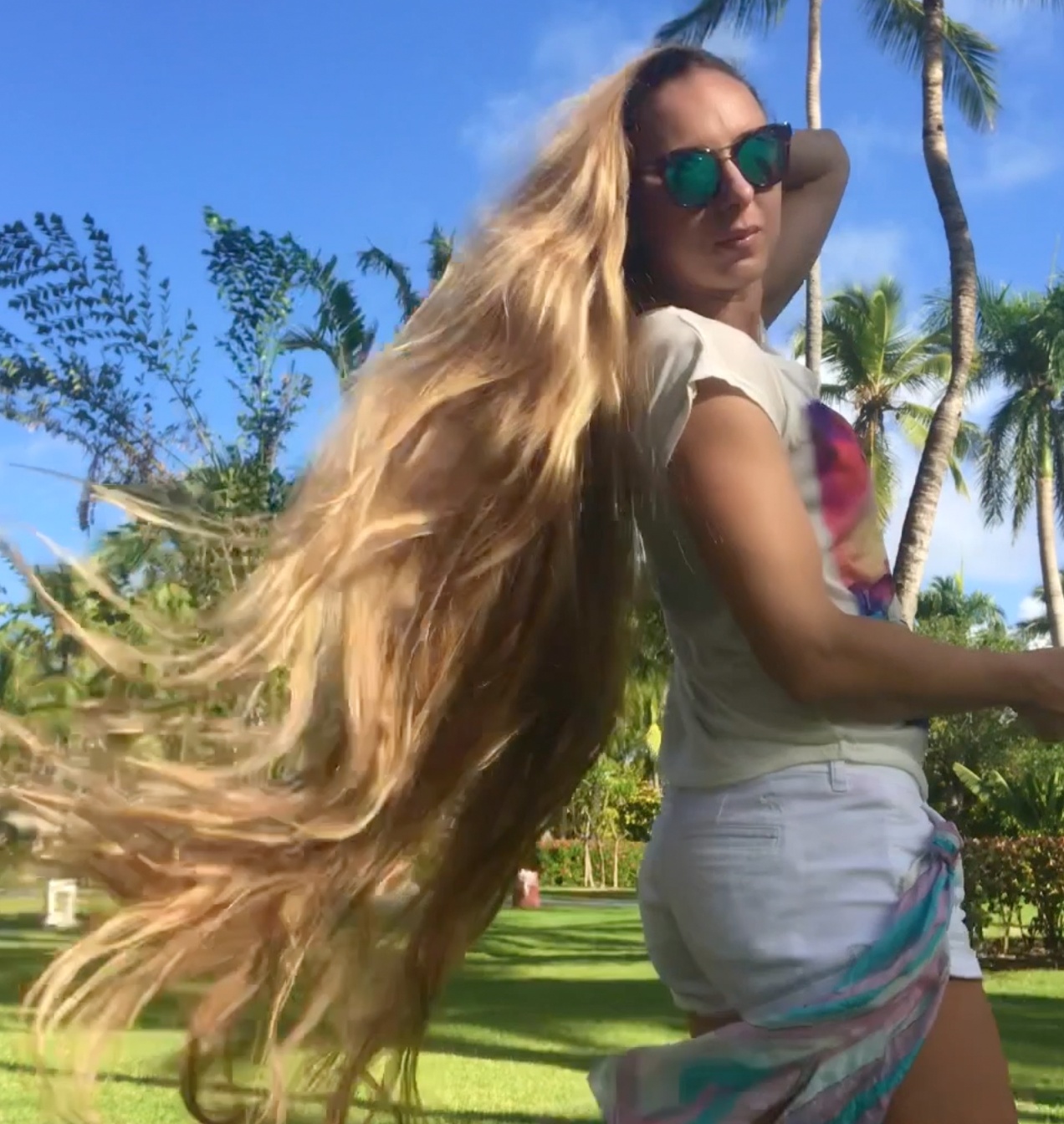 VIDEO - Paradise
Preview: 
https://www.youtube.com/watch?v=7z5_L5m_5YA
This place is so beautiful! Full of wonderful colors, a real summer paradise, even when it is not summer!
Hot weather, palm trees, blue skies and a wonderful breeeze.
However, there is one more thing. What is a paradise without a lady with super long, beautiful hair? Nothing. A paradise needs a long hair queen for sure, and this paradise is very lucky to have our fantastic model, Kateryna.
She has amazing knee length blonde hair which is silky, shiny, super soft and both feels like and looks like heaven on earth!
Super healthy, long, thick amazing hair, what more can you ask for?
Kateryna is a very sporty and high energy - fitness woman with hair like noone else. She is really outstanding in every way!
She knows very well about her looks, and ain´t afraid of showing off her beauty to fans and jealous faces.
In this video, you will see outside long hair display and play, bun and bundrop, a tight braid which she is swinging around, stroking her fingers through her hair, long hair swinging and swaying, brushing, long hair parting and much more!
This video is over 11 minutes in length.
If you buy this video within the first 24 hours, you will get a discount of 20%!
Discount code: discount
You'll get a 1.6GB .MP4 file.
More products from RealRapunzels