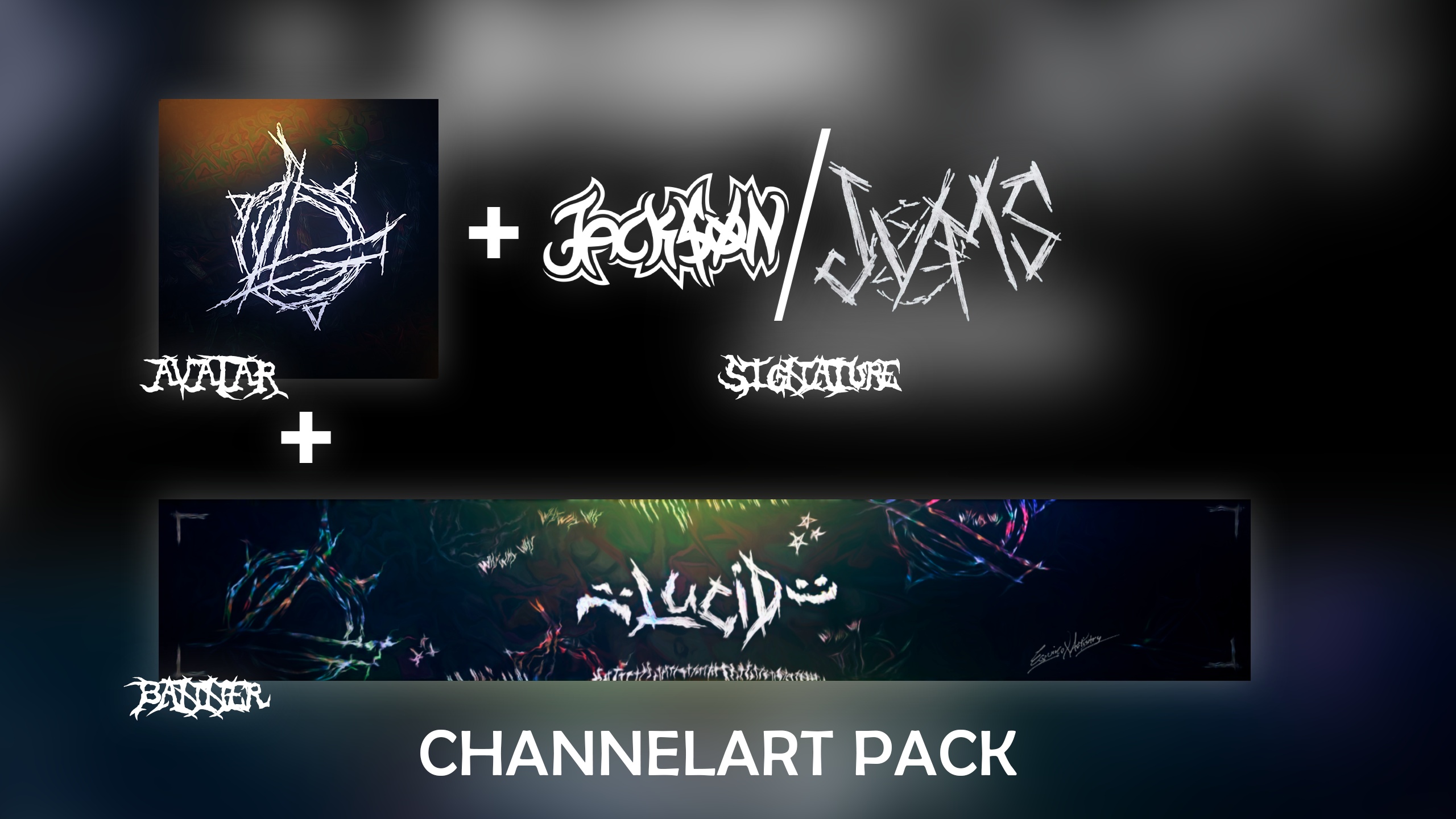 CHANNELART PACK | 𝕬𝖛𝖆𝖙𝖆𝖗 + 𝕭𝖆𝖓𝖓𝖊𝖗 & 𝕾𝖎𝖌𝖓𝖆𝖙𝖚𝖗𝖊
DISCLAIMER: Your Banner's not guaranteed to come out "just the way you picture it" It is up to you to give me instructions properly, so if it doesnt come out perfect, there will be no refunds.Scribblestyle; I will draw/scribble your name or desired icon/logo. it's not a font. (you can also choose between normal and scribblestyle signatures)

The perfect bundle if you need new art, but already have a logo!
You'll get a 443.0bytes .TXT file.
More products from EQNX