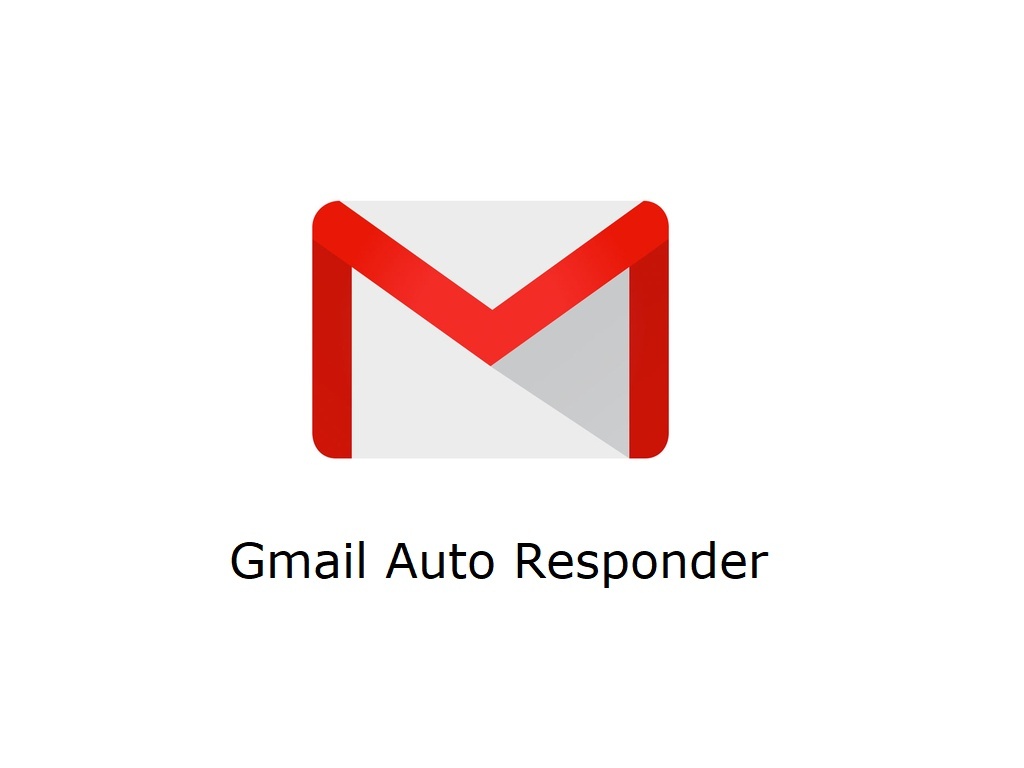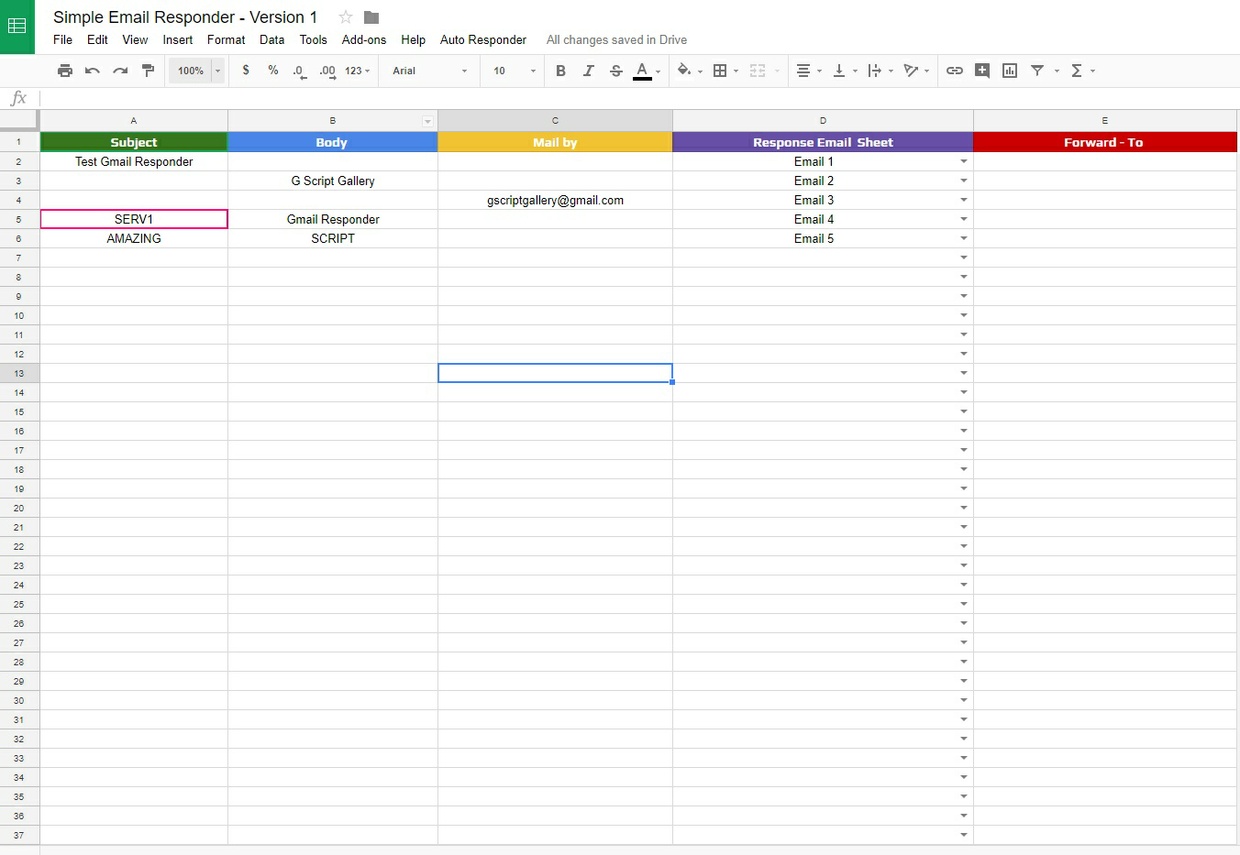 Simple Gmail Responder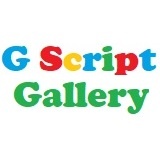 Welcome to G Script Gallery -  Simple Gmail Responder service 
Save yourself a lot of time in replying to emails. 


Here are the things you will get when you buy the script. 
1) Link to our premium Google Spreadsheet. 
2) Simple Gmail Responder Script
3) Text file containing the instructions and link to the spreadsheet. 
Script Features:
1) Send custom response to emails.
2) Auto forward emails. 
Instructions to use the Simple Gmail Responder service.
1) Make a copy of the sheet in your Google Drive
2) Click the Auto Responder menu item from the top menubar and select Setup    Auto Responder.  This process will setup a trigger on your gmail account which will then check your incoming emails every minute.
3) Now setup the sheet as per your requirement. Go through our Youtube demo.
4) You are all set to use the script. To access the script or make changes to it, go to Tools - Script Editor.
6) Feel free to contact us on
[email protected]
for further assistance.
7) Stay tuned. We will send you free updates to the script as we keep adding more advanced features.
8) You may test the script before buying by sending an email to
[email protected]
 Include the words - 'Test Gmail Responder'  in the subject line. The sheet will respond to you automatically within a minute.
You'll get a 1.2KB .TXT file.
More products from G Script Gallery