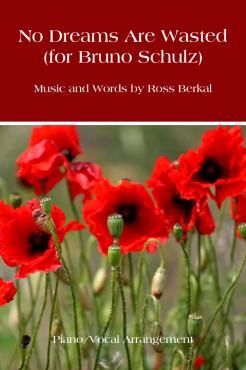 No Dreams Are Wasted (for Bruno Schulz)
A haunting alternative rock ballad in remembrance of visionary Polish author and artist Bruno Schulz, murdered by the Nazis during World War II. Piano/vocal arrangement, 8 pages, PDF format. Recording available for listening on YouTube,
http://www.youtube.com/watch?v=ZQiZHYXQFtY
.
cIUb
$3.99
51746ee251b661139f4807d6
You'll get a 764.4KB .PDF file.