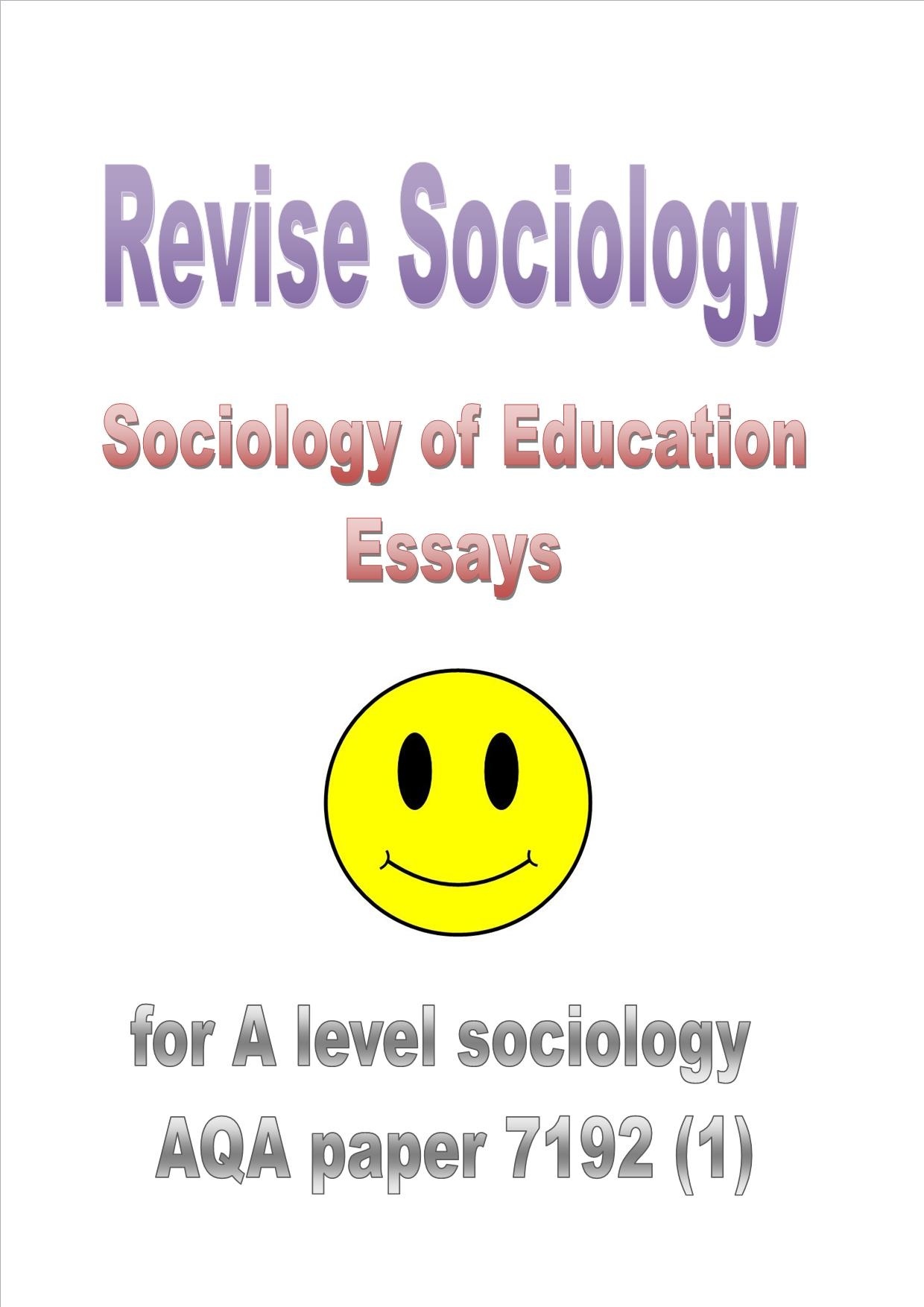 Sociology of Education Essays
This short booklet contains the following three essays:

1.    Assess the Marxist view of the role of education in society (30)

2.    Assess the extent to which it is home background that is the main cause of differential education achievement by social class (30)

3.    Assess the claim that 'ethnic difference in educational achievement are primarily the result of school factors (30).

These essays have been written to demonstrate how you might answer a selection of 30 mark essays in the A level sociology AQQ education and theory and methods exam. In the exam you would be expected to spend about 45 minutes on these essays, and as a general rule, you need to make 3-5 points and evaluate thoroughly to get into the top mark band.

These essays are 'overkill' versions of the essays – to demonstrate what a top level answer might look like. In reality, most students would not be able to write as much.

Also, these essays do not address 'the item' – in the actual exam, you will have to explicitly address a relatively short (typically 3-4 line item). This is a relatively easy thing to do and shouldn't detract from the utility of these plans – the item will simply contain a brief reference to one or two things relevant to the question, and an evalution point. It's assumed here that whatever is in the item is in the essay somewhere, so all you would need to do to make this an item based essay is add in 'as mentioned in item A' at the relevant point.
You'll get a 260.4KB .PDF file.