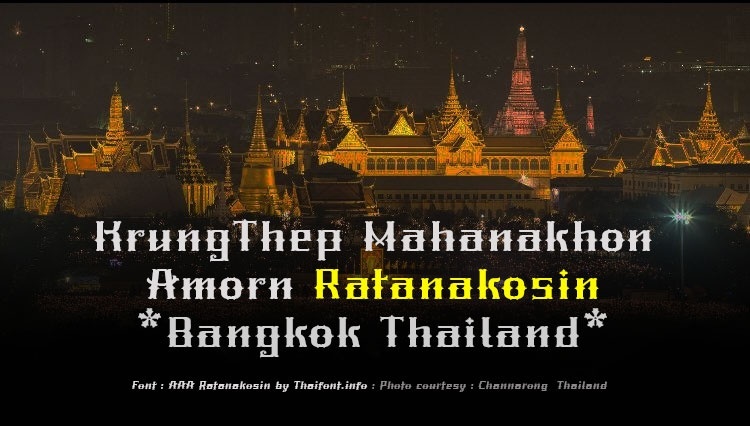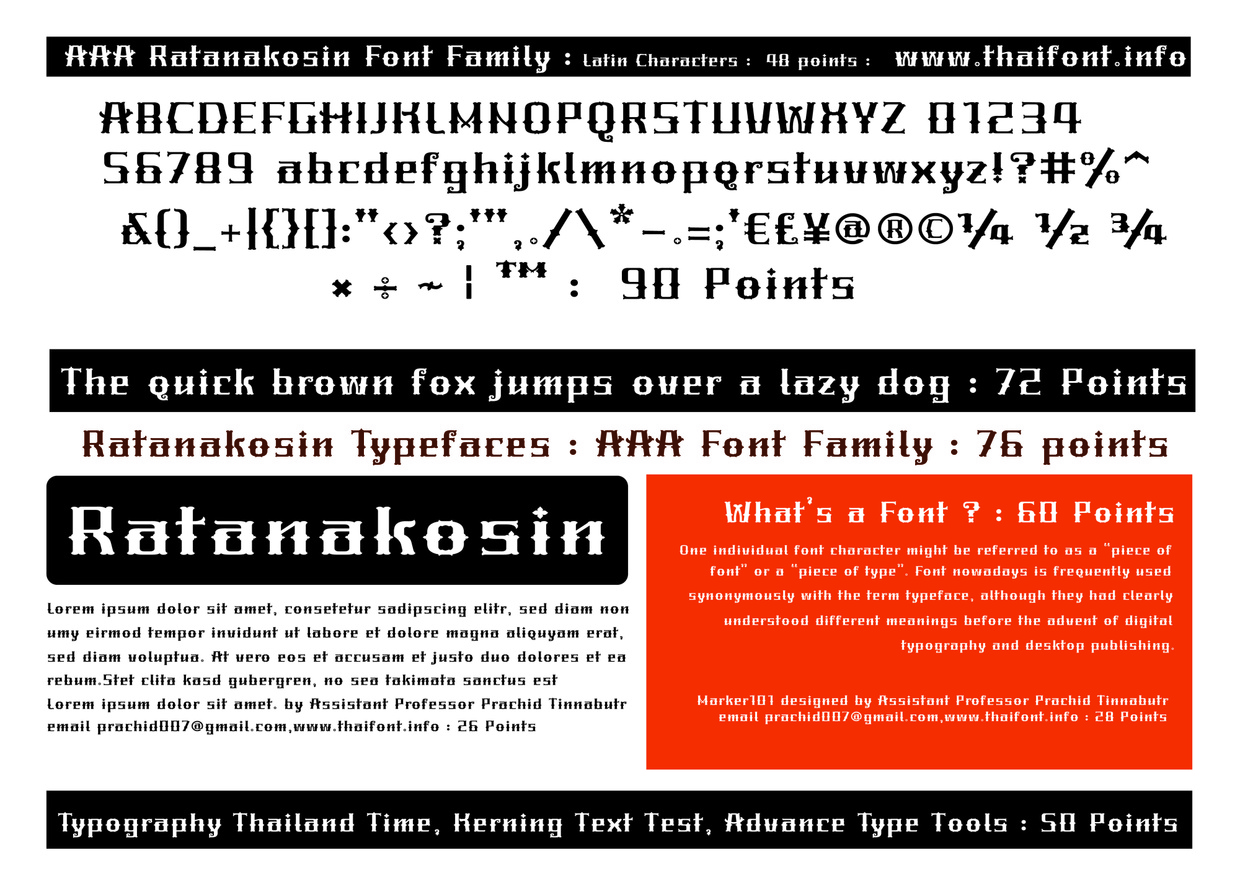 AAA Ratanakosin
AAA : Ratanakosin is one of Thai-Roman-Alike design font set of flared serif display Typeface style , Including 3 of .ttf,otf,woff files format. it's ready for installing to your Mac & PC  system font folder . All AAA : Ratanakosin Regular styles has the same width and changing font weight will not affect your typesetting . Suitable for Initial display lettering , antique, oriental special words or headline context that you could successfully rely passion on this typeface if create brand or corporate identity, typographic posters , signboards , instruction plates, etc .
c7M8
$15
55706d2f24c10b3b54649fb1
You'll get a 182.7KB .ZIP file.
More products from Prachid Tinnabutr