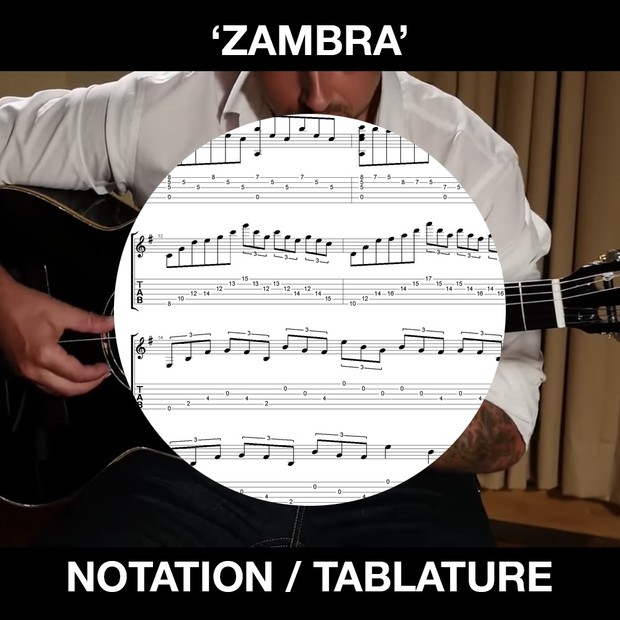 ZAMBRA - Flametal - SOLO GUITAR - Ben Woods
Download contains the sheet music PDFs in standard notation and tablature, standard notation only, guitar tablature only, the MP3 from the video, the MP3 from the Flametal FLAMETAL album, and the GuitarPro6 file.
The piece ZAMBRA is on my most recent FLAMETAL album. I wanted to create a song with the spirit of Uli John Roth's (Scorpions) 'Sails of Charon'. Zambra is in the rhythm of tangos but very Middle Eastern inspired. Zambra, also known as the zambra mora, is a flamenco dance performed by the Romani people (gypsies) of Granada which is believed to have evolved from earlier Moorish dances and has some similarities to belly dancing.
Hint: when learning this piece, first learn and memorize the notes with the sheet music/tabs provided, then watch the video in youtube and click on the gear icon in the bottom right corner of the player - got to speed - adjust to .5 and play along at half-speed. The pitch doesn't change, it only slows it down. Then you will be on your way.
More on Ben Woods at
http://www.spanishguitarplayer.com
You'll get 1 file (7.5MB)