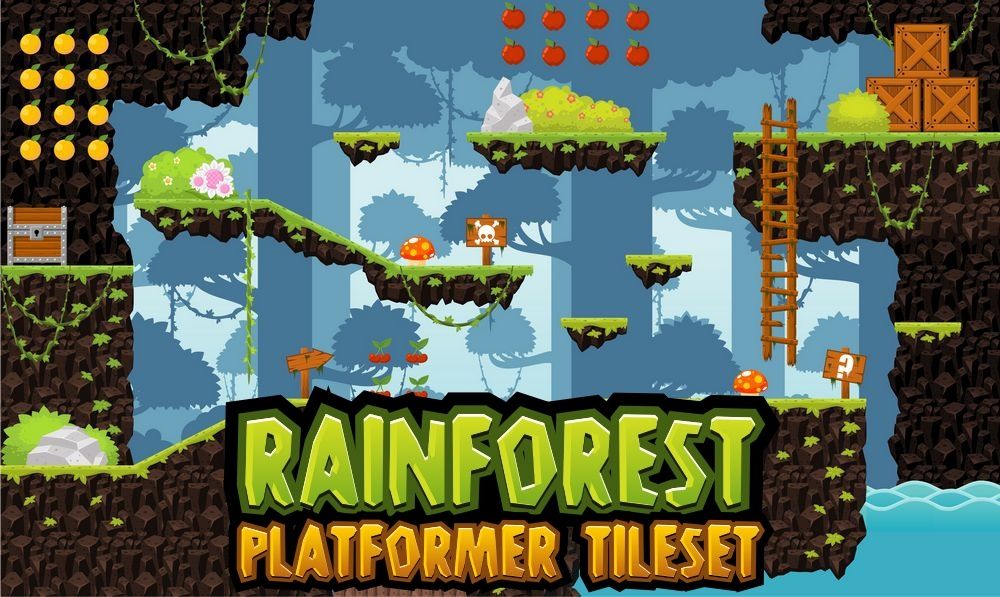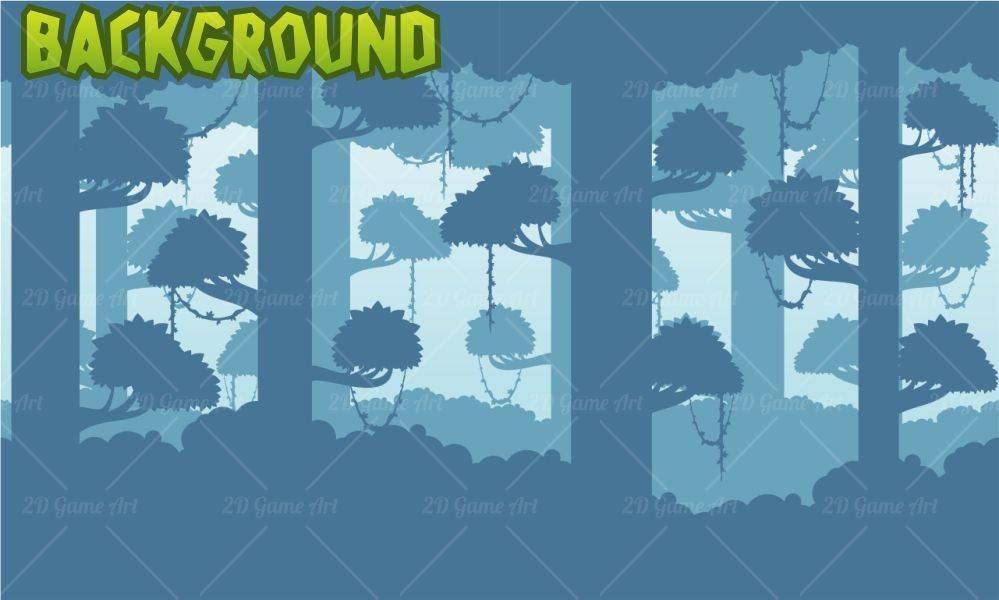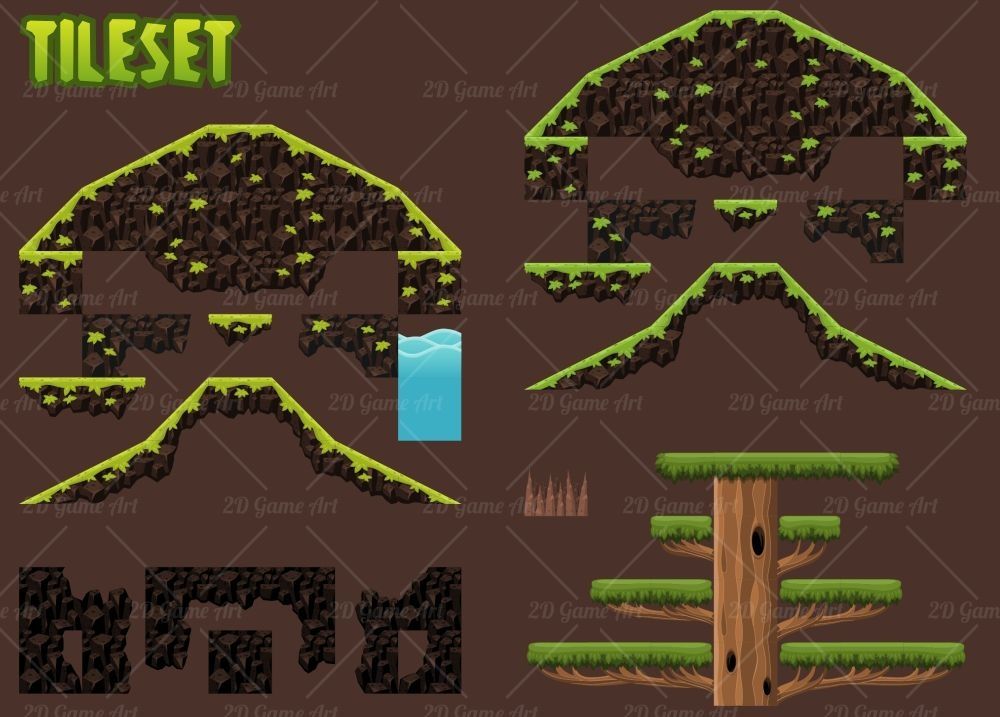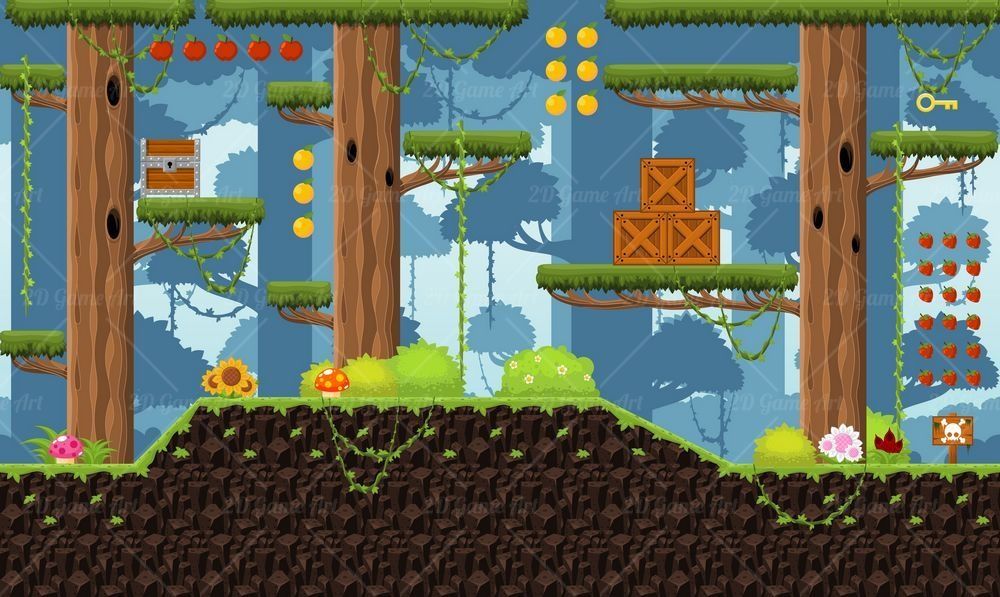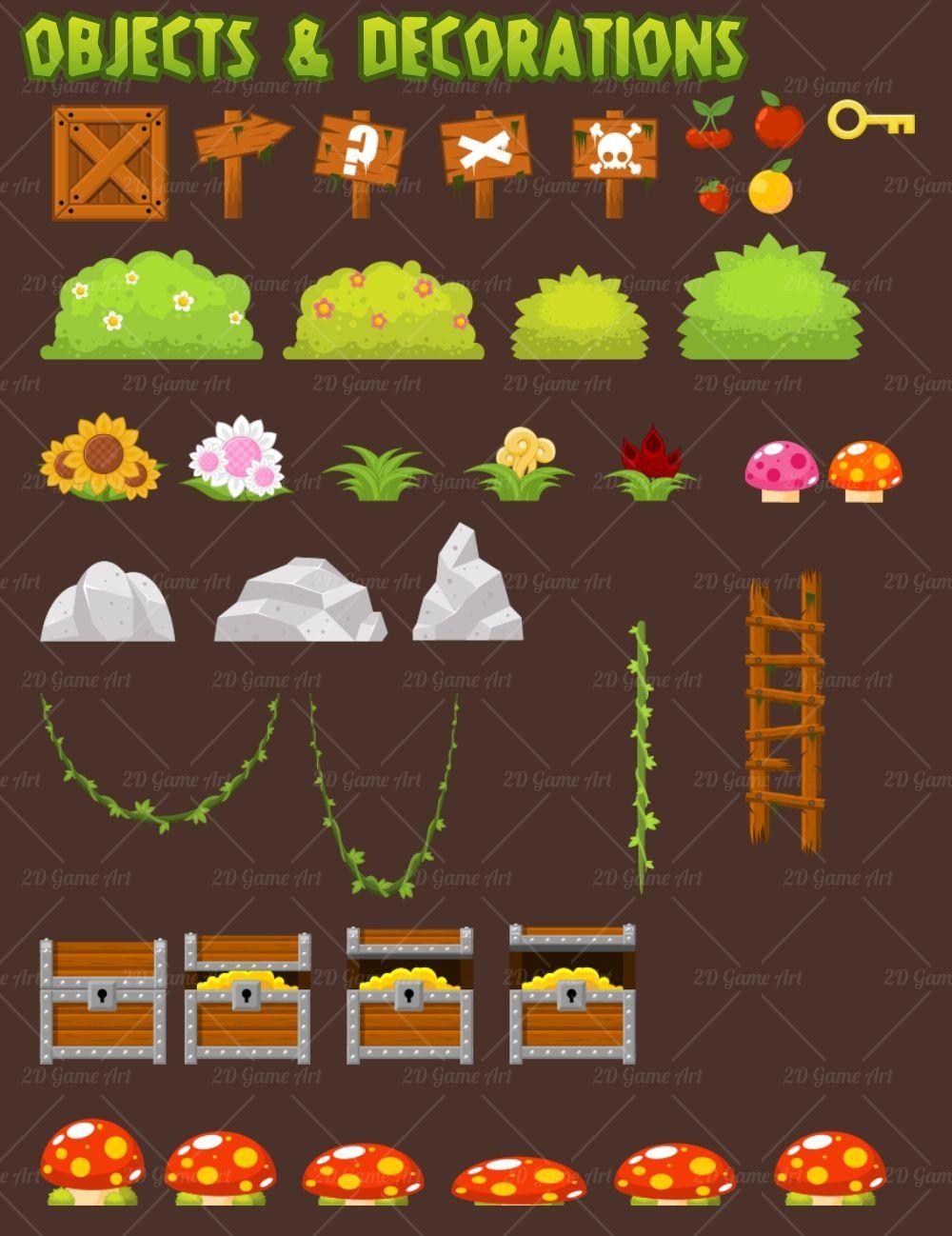 Rainforest Platformer Tileset
A set of vector game asset / graphic / sprite / art contains ground tiles and several items / objects / decorations, used for creating platformer games.

Suitable for action or adventure platformer games with rainforest, jungle, forest, nature, and or similar themes.

- 100++ tiles
- 30++ objects from ladder, collectibles, crates, bush, flowers, plants etc.
- 2 animated objects: trampoline & chest
- Scrolling background
- Full vector, so you can scale it at any size, without losing it's quality. Also fully customizable.
- File included: CorelDraw CDR, Adobe Illustrator AI, EPS, and PNG
- 128×128 px and 256x256 px separate PNG tiles added (non-tile object's size also adjusted). Big enough for HD games, and should be easier to resize them to lower resolutions.

You'll get a 60.3MB .ZIP file.
I want to get 10% off
You will receive a 10% discount if you share this product on social media. The discount will be automatically applied to your purchase.
Tweet
Looks like you are using AdBlock. And it's blocking the social sharing functionality on this page. To receive the discount, please disable AdBlock on Sellfy.
I'd rather pay the full price
Buy Now
Purchase the product without sharing it on social media. Your download will begin immediately after payment.