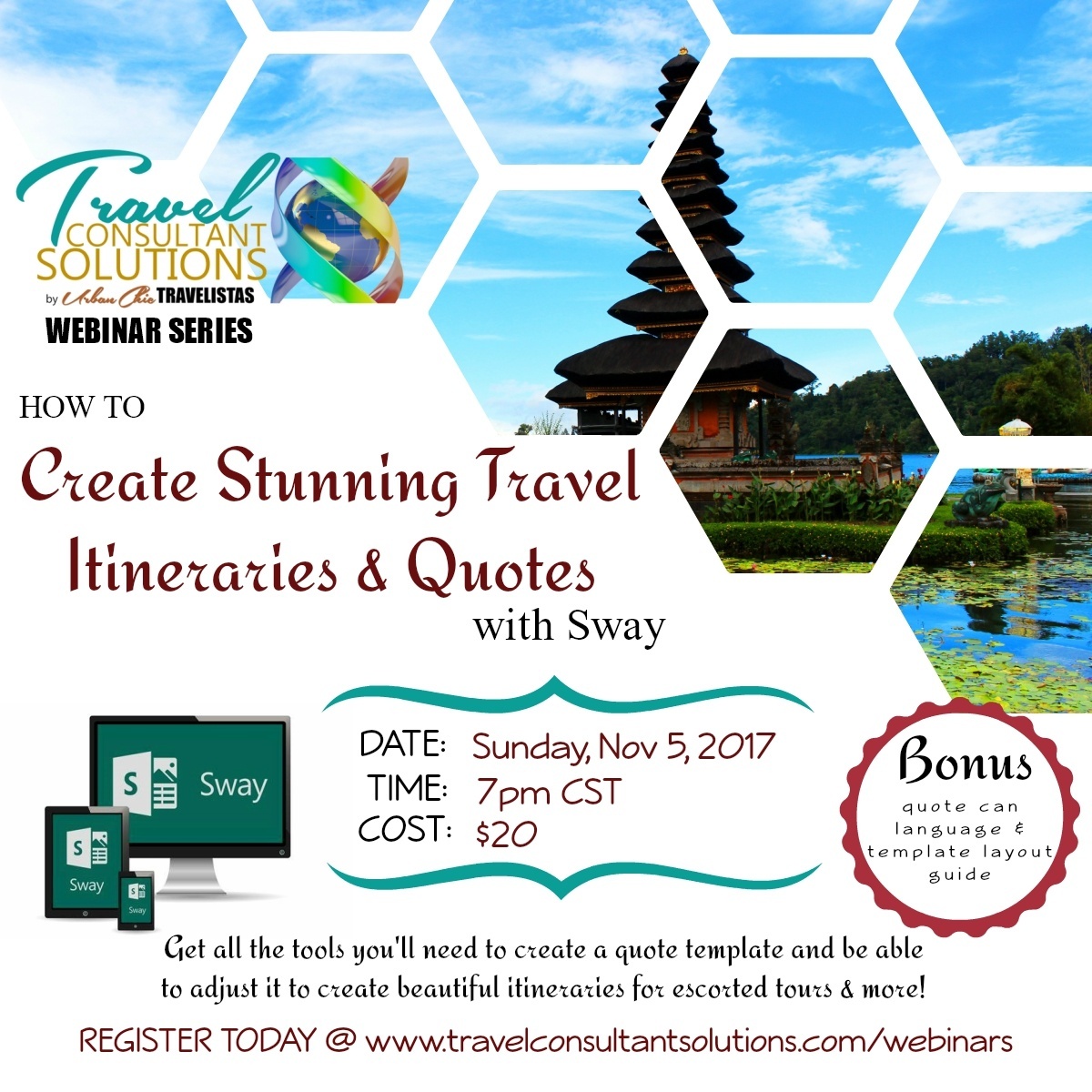 How to Create Stunning Travel Itineraries & Quotes with Sway Webinar
Learn how to create stunning travel itineraries and quote with Microsoft Sway. 

This webinar will go through the step by step process of how to create a template for your travel quotes and how to adjust the template in order to create an itinerary.
You'll get a 244.5MB .MP4 file.