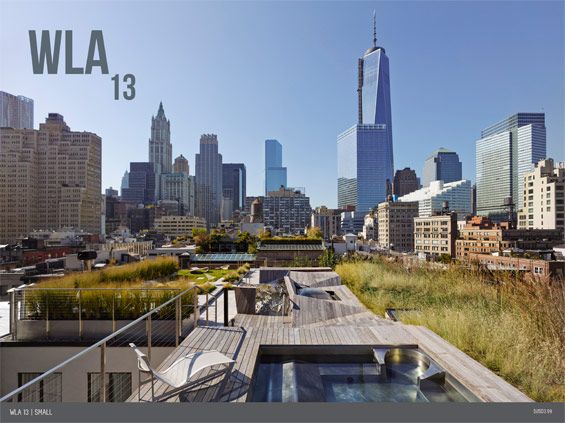 WLA 13 | Landscape Architecture Magazine | SMALL
The 13th edition of WLA Magazine showcases 21 small scale projects from across the world. In this latest edition of WLA Magazine we feature an exciting range of projects of different scale projects from pocket gardens in Italy, pedestrian plazas in Sydney and Bangkok, a subtle walkway through the Australian bush, residential gardens in Boston, Thailand, and Lake Zurich, Switzerland, an indoor office oasis, amazing university courtyards in Amsterdam and the USA, cellular sized gardens and a beautiful rooftop garden in Manhattan featured on the cover.

WLA Magazine selects some of the best SMALL projects from around the world by firms including HMWhite, Oculus, Karres En Brands, Supermass Studio, Meyer+Silberberg Landscape Architecture, SHMA, ENEA, Colwell Shelor Landscape Architecture, Copley Wolff Design Group, Hansen Partnership, Inside Outside, Ground, Inc. and many more

More from this seller
WLA #06 includes built and unbuilt projects including urban design, recreational design, urban plazas, hotels, riverfronts, public art, from across the world including USA, UK, Denmark, China, Canada, Taiwan, Australia, New Zealand, Belgium and Tibet. This edition includes projects from Stoss ...
The 08 edition includes projects from Active City Transformation, Thorbjörn Andersson With Sweco Architects, OKRA, Groupe Ibi-Chba, SWA Group, Lees+Associates, Karres En Brands, and the Transiting Cities Competition
WLA 07 is full of colorful project including projects from BIG | TOPOTEK1 | SUPERFLEX, Martha Schwartz Partners, Sasaki Associates, NBBJ, ASPECT Studios, Balmori Associates, MKSK | OLIN, Nomad Studios and Urbanbs. WLA 07 is full of wide range of projects from across the world from the small ...