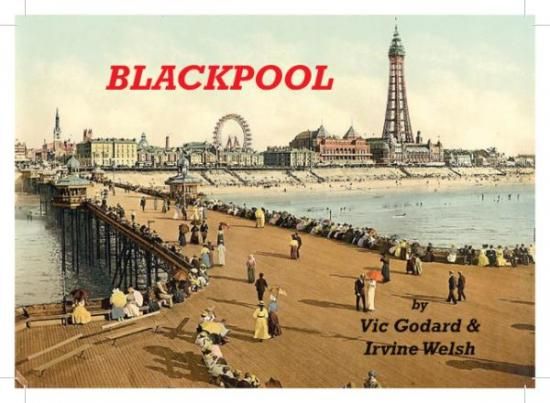 Blackpool EP - Vic Godard and Irvine Welsh
4 Track EP of songs from Vic Godard & Irvine Welsh's BLACKPOOL project.

"I first got together with Irvine over a cup of tea in North London to throw about some ideas for songs. Autumn 2001- there were 12 songs in the bag, but only 3 were used for the production, a blessing in disguise as it turned out. I can't imagine why but the Citizens Theatre dropped out of the equation and Blackpool had 6 performances at the Gate Theatre Edinburgh in February 2002."

Godard didn't want the songs he wrote for the production to be forgotten, and has seen fit to release the four song EP called Blackpool.
You'll get a 30.0MB .ZIP file.