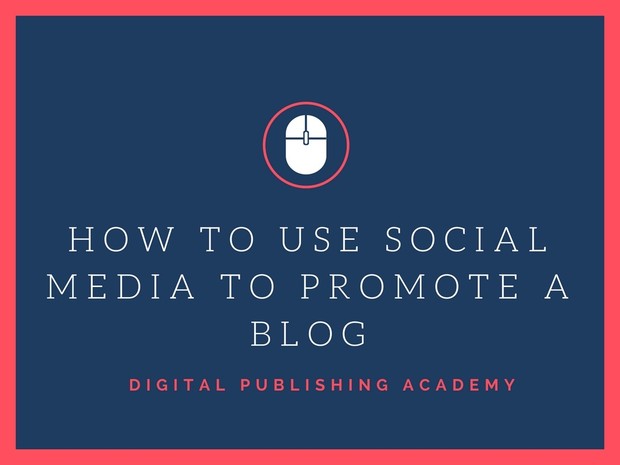 How to Promote Your Blog in Social Media
Blogging is a way to share ones thoughts on a certain topic or topics, to chronicle an experience or connect with others across the globe on a shared interest or passion. If you build a blog, the audience won't necessarily come. In this digital era we live in, audiences are used to the content coming to where they are and finding them in whatever online world or social media platform they frequent. That means, bloggers have to learn what social media platform is most used by their market and figure out how to lead them to their blog.
This Course is For You If You:


Are a solo-run digital publisher, blogger or website owner who has a blog and no social media staff.




Are interested in growing your page views and using social media to accomplish that goal.




Want to know which of the many social media platforms out there you should invest time and energy on.




Have a blog but often forget to share your latest post on social media and wish you knew how to do it automatically.




Are confused as to which social media platform is frequented by the type of readers who will want to consume your content.




Are unsure of how to create a social media strategy.




Have heard that social media will help grow your blog audience but don't really know where to start.


This Course will Teach You


How to Automate your social media sharing.




The best Wordpress plugins to help you social media share your content to different platforms at the same time without lifting a finger.




How to target your social media sharing to different audiences.




How to tailor your content to appeal to different social media audiences and draw in new readers.




How to build a community depending on the social media platform you are using.




Which social media platforms you should spend most of your time on and which to skip.


CREATOR
: Jeneba Jalloh Ghatt
Content Creation & Marketing Expert
She has represented fortune 500 and 100 companies while working as an attorney at a top international law firm earning a six-figure salary before returning to her passion of creating and curating content online as she did in the earliest days of the internet at the University of MD Office of Technology.
Lifestyle parenting blogger, columnist & digital media publisher
As a 20 year online content curator and creator veteran, she is passionate about helping the next generation of digital publishers and online business owners.
To date, Jeneba has founded over a dozen blogs including some award-winning & highly trafficked ones.
She has guest spoken, lectured and adjunct professor taught at:


Yale University Law School;


University of Maryland at College Park, College of Journalism;


Penn State University, College of Telecommunications; and Georgetown Law Center.


She wants her students to overcome all the hurdles, breakdown barriers to information, learn all the tricks of the trade and get the insights. They don't have to re-invent the wheel and start from scratch.
Jeneba's goal is to edify and enlighten others so they can get to their goals faster and spend less time, money and effort in the process.
Jeneba has been recognized by the leading public relations trade media distribution and online press aggregator, Cision, as one of only 25 influencers to follow on Twitter and one of 25 Rich Media influencers to follow on Twitter.
Through her award-winning and highly trafficked websites and their associated social media accounts, Jeneba has gotten content before over70 million readers, viewers, listeners and online consumers.
She's been invited to the White House, the Capitol, product launches, fashion shows and events, and other showcases where top influencers, bloggers, thought leaders and taste makers are exclusively asked to attend.
EXPERIENCED TRAINER/EDUCATOR
Jeneba has made the successful pivot from a 6-figure earning attorney at a top International law firm representing fortune 500 and 100 clients to a digital media company owner and now I show other professionals how to follow a similar path.
CONTENT CREATOR, CURATOR AND MARKETING EXPERT
In her 10 years of experience as a blogger, including a few years as a professional blogger, I have gained tremendous insight on content creation, curation, copy editing, social media marketing, content marketing & promotion, growth hacking, search engine optimization and digital media management.
Her goal is to edify and enlighten others so they can get to their goals faster and spend less time, money and effort in the process.
Students just want the information before going on their own. They don't want any empty promises of riches, just the basic information so they don't have to re-invent the wheel, spend hours of time researching it all and figuring it out on their own and starting from scratch!
You'll get 1 file (287.7MB)
More products from Digital Publishing Academy