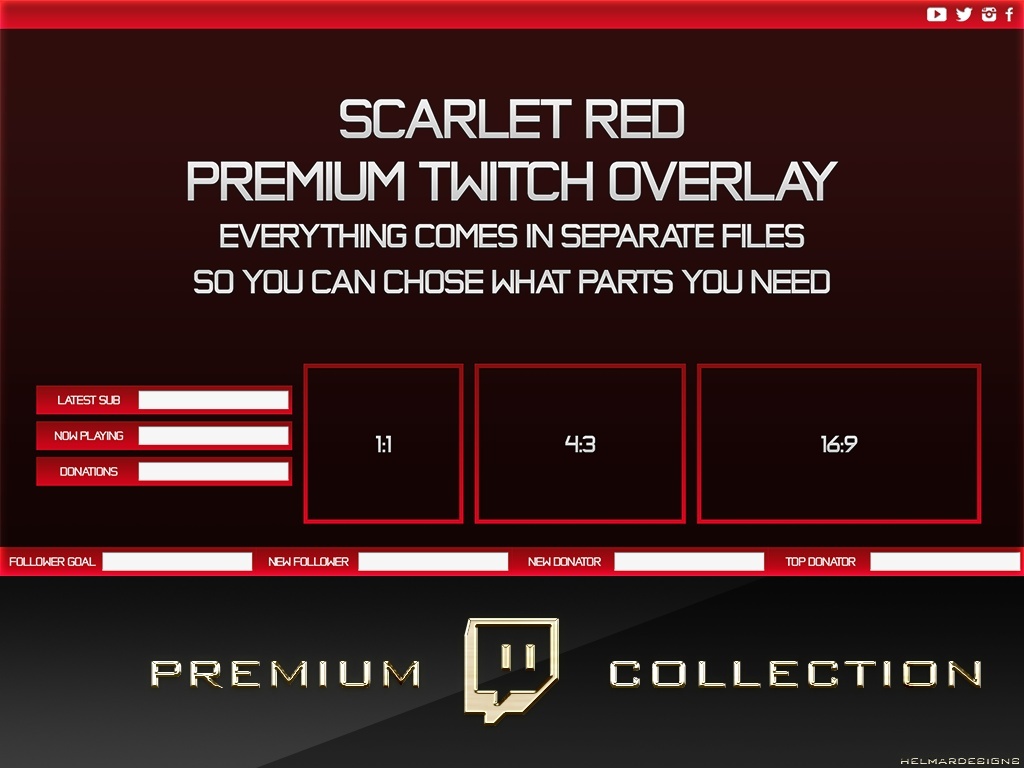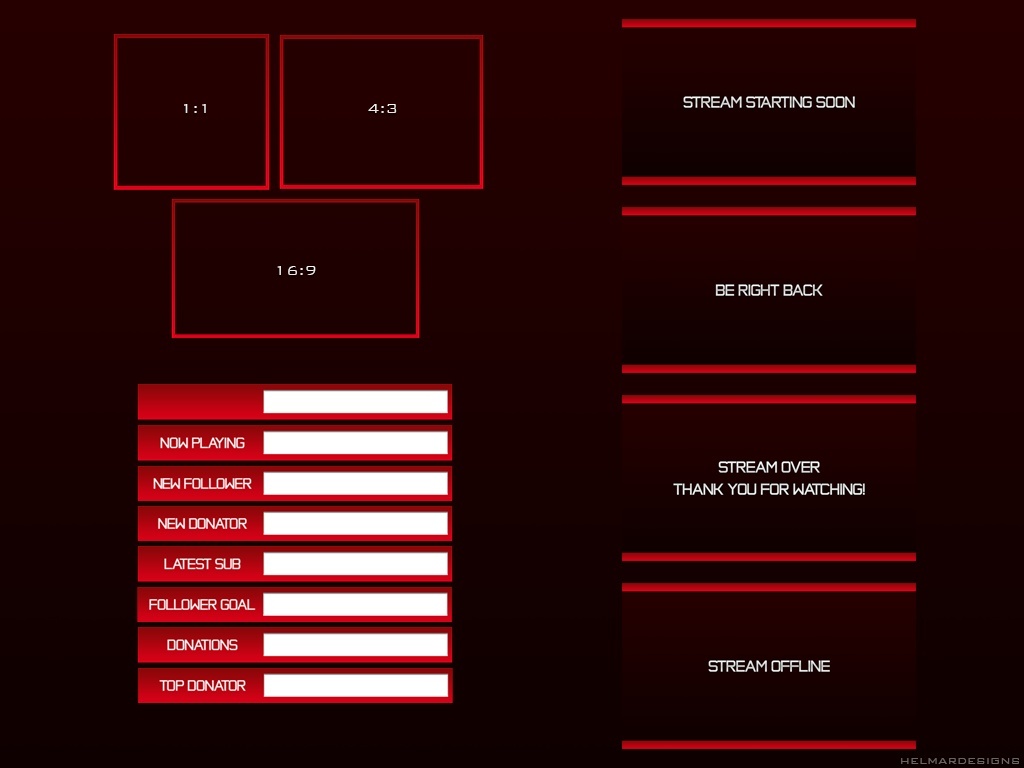 Premium Twitch Overlay Pack - Scarlet Red
Premium Twitch Overlay Pack - Scarlet Red
---
This premium Twtich Overlay Pack provides everything you need to stream on Twitch - An Overlay, Info Bars, Webcam Boxes, Social Media Icons and 4 Screens for each part of your stream (the beginning, breaks, the end, & offline).


Every part of the overlay comes in seperate files, so you can chose what parts you need, and remove those you don't.


This is perfect for those without Photoshop, or those without too much Photoshop experience.


The .PSD file is also included for those with Photoshop.


This Overlay is designed so you can write your own information over the top of it in OBS/xSplit, without the hassle of changing templates in Photoshop.


---
This Pack Contains:


Top & Bottom Info Bars.


Panels: Donations, Follower Goal, Latest Sub, New Donator, New Follower, Now Playing, Top Donator, & a Blank panel.


Screens: Stream Starting, 'BRB', Stream Over, & Offline.


Social Media Icons: YouTube, Twitter, Instagram, & Facebook.


Webcams: 1:1, 4:3, & 16:9.


Custom Font (If you wish to change Overlay on Photoshop).


---
You can download all my free YouTube Banners & Twitch Overlays from my website:
www.helmardesigns.com/gaming
---
You'll get a 3.9MB .RAR file.
More products from Helmar Designs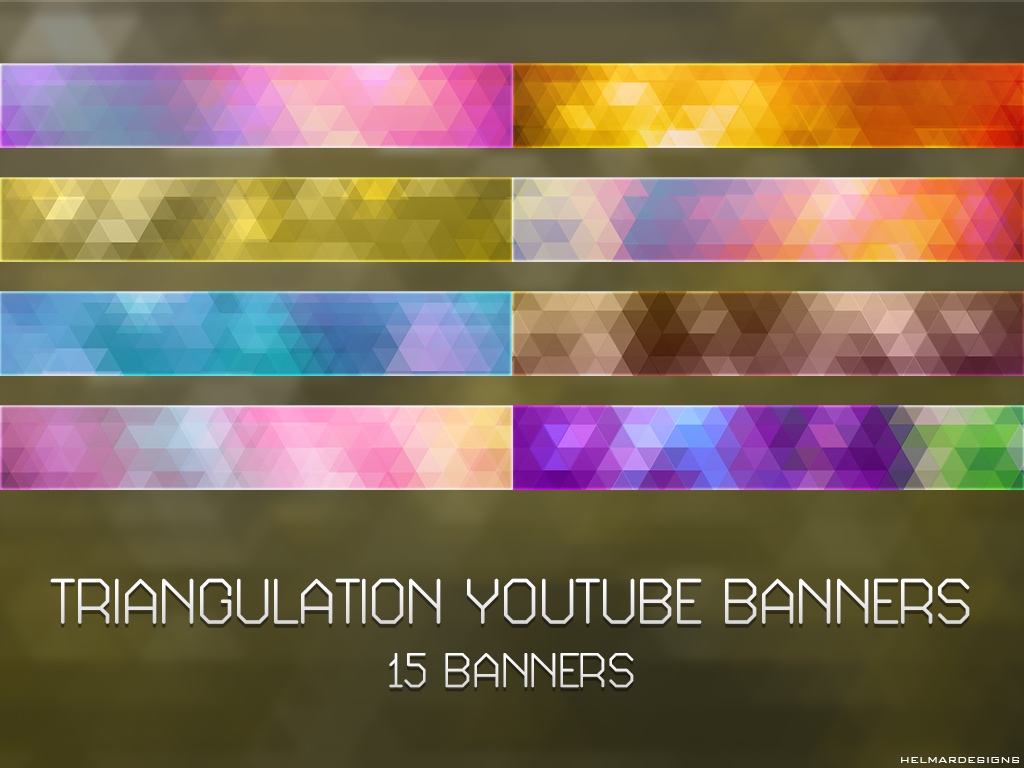 FREE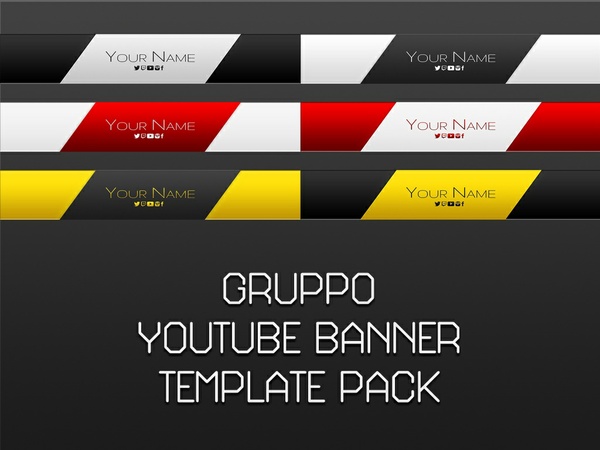 FREE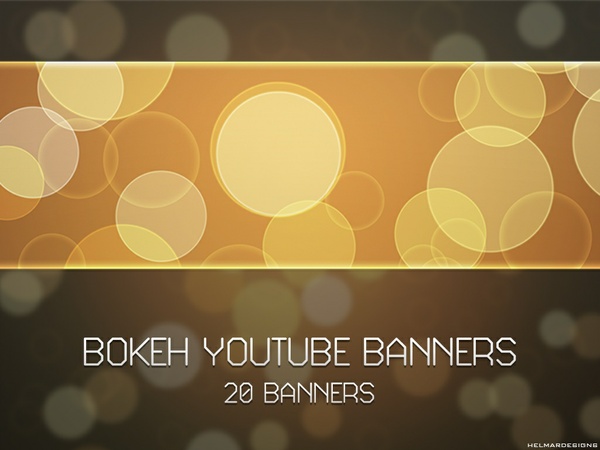 FREE