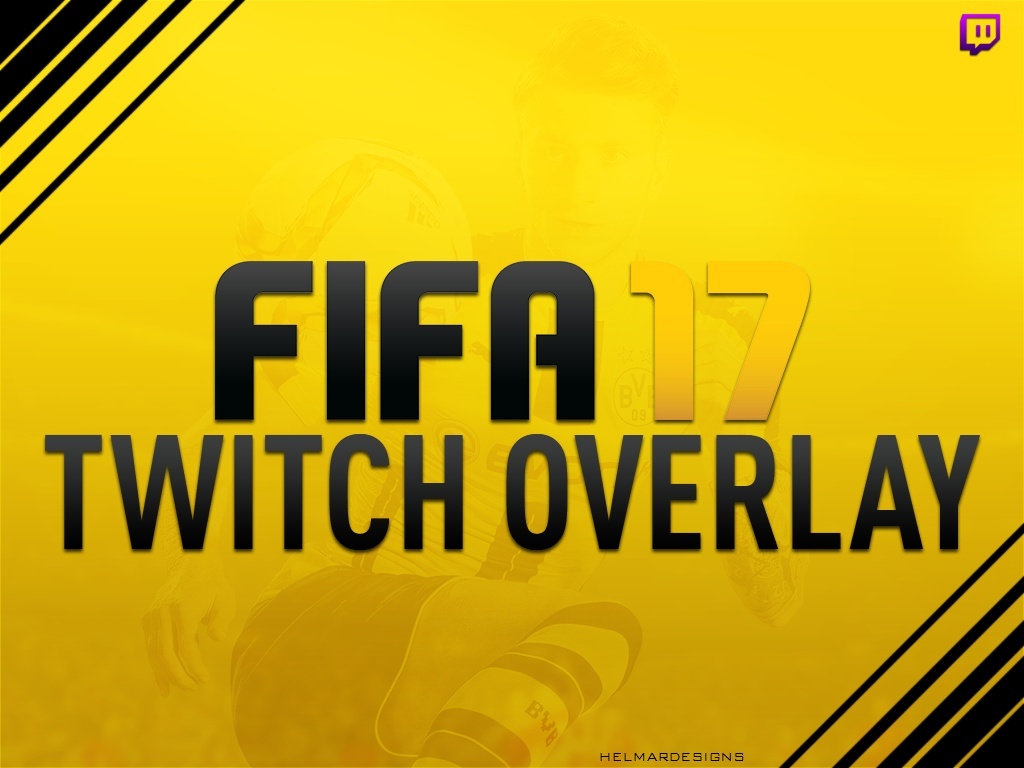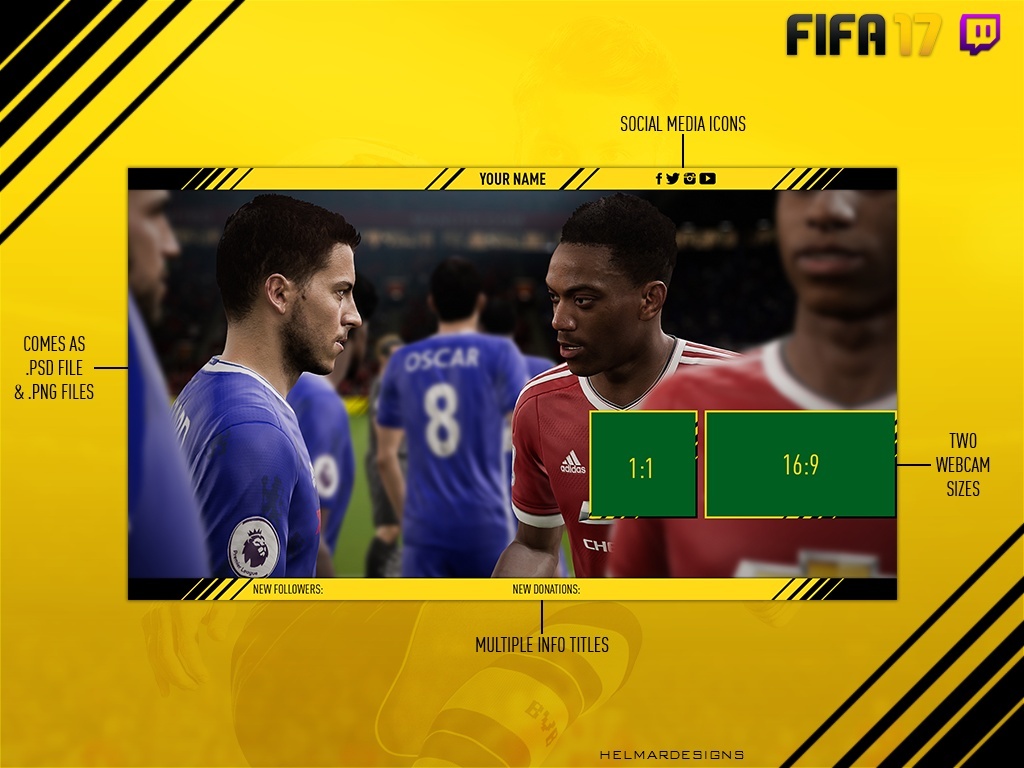 FIFA 17 Twitch Overlay (Customisable)
Customisable FIFA 17 Twitch Overlay
---
Deck your Twitch stream with this customisable FIFA 17 Twitch Overlay! With seperate .PNG files for each part, you can add or remove all the parts you need, or don't need. This pack includes:


Customisable .PSD File of Banner


Plain .PNG File of Banner


Custom Fonts (DinPRO)


.PNG Files of 2 Seperate Sized Webcams (1:1, 16:9)


.PNG Files of Social Media Icons (Twitter, Facebook, YouTube, Instagram)


.PNG Files of 'Info Titles' - ie. 'Top Donator'


---
Website:
www.helmardesigns.com
£0.90
You'll get a 10.3MB .RAR file.
More products from Helmar Designs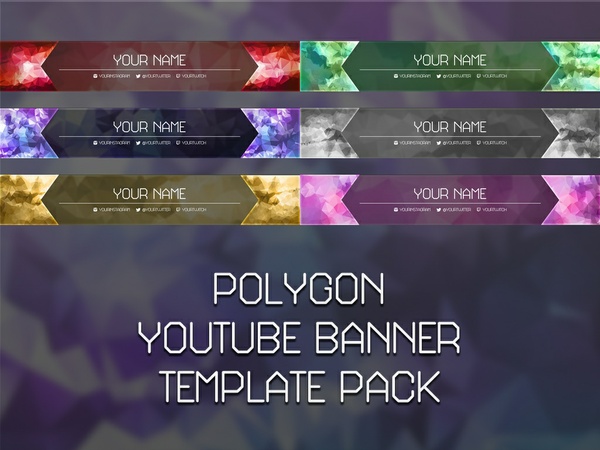 FREE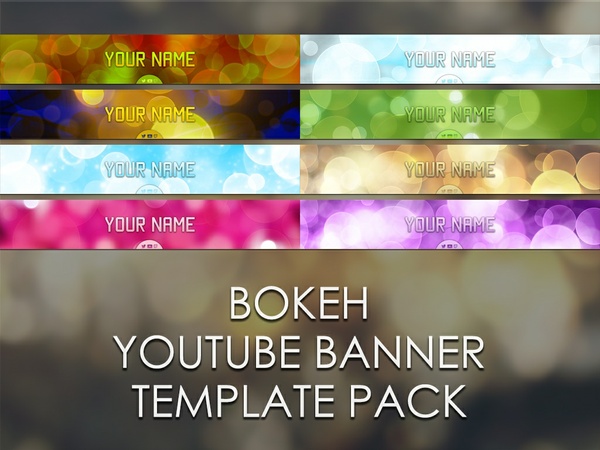 FREE