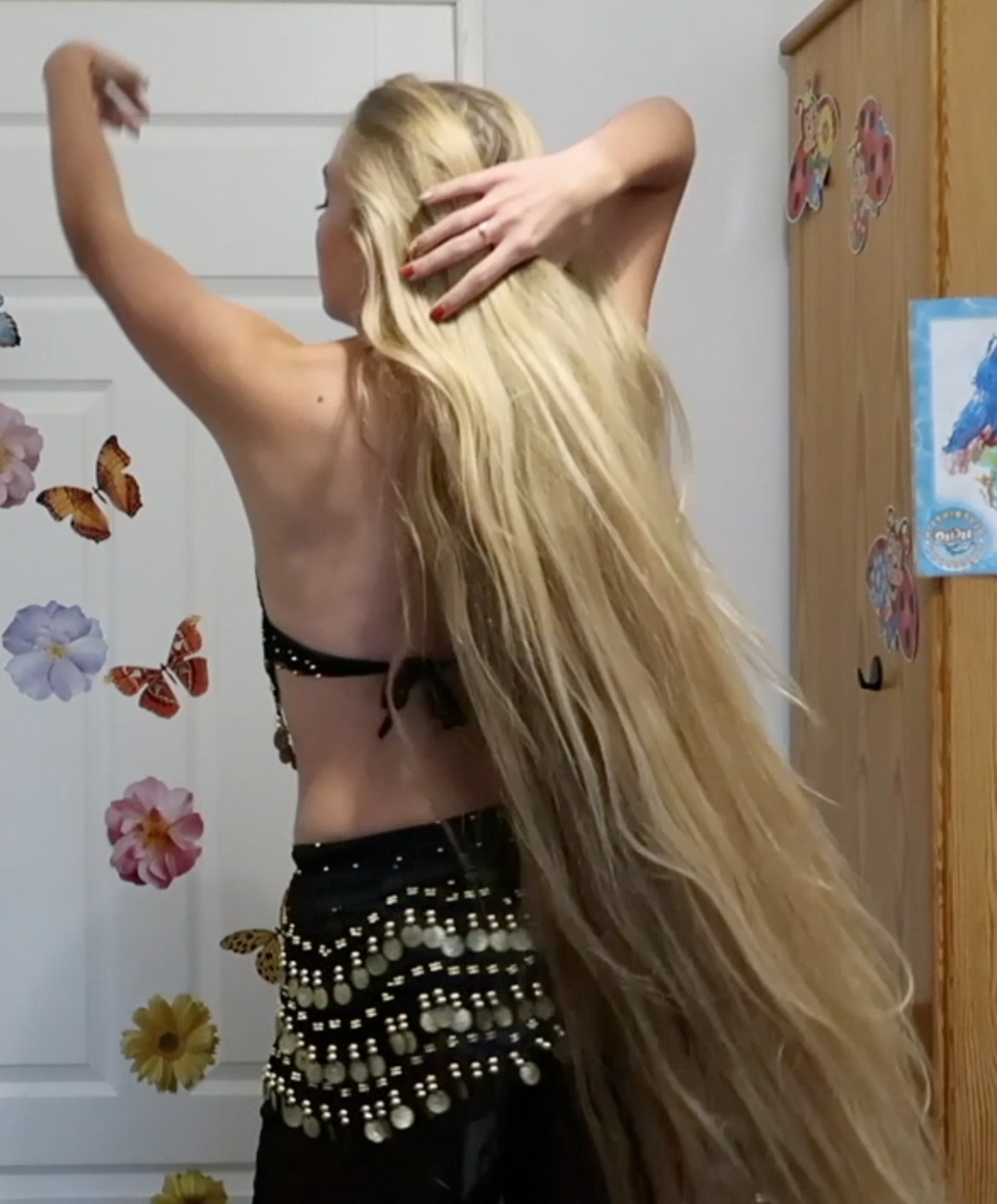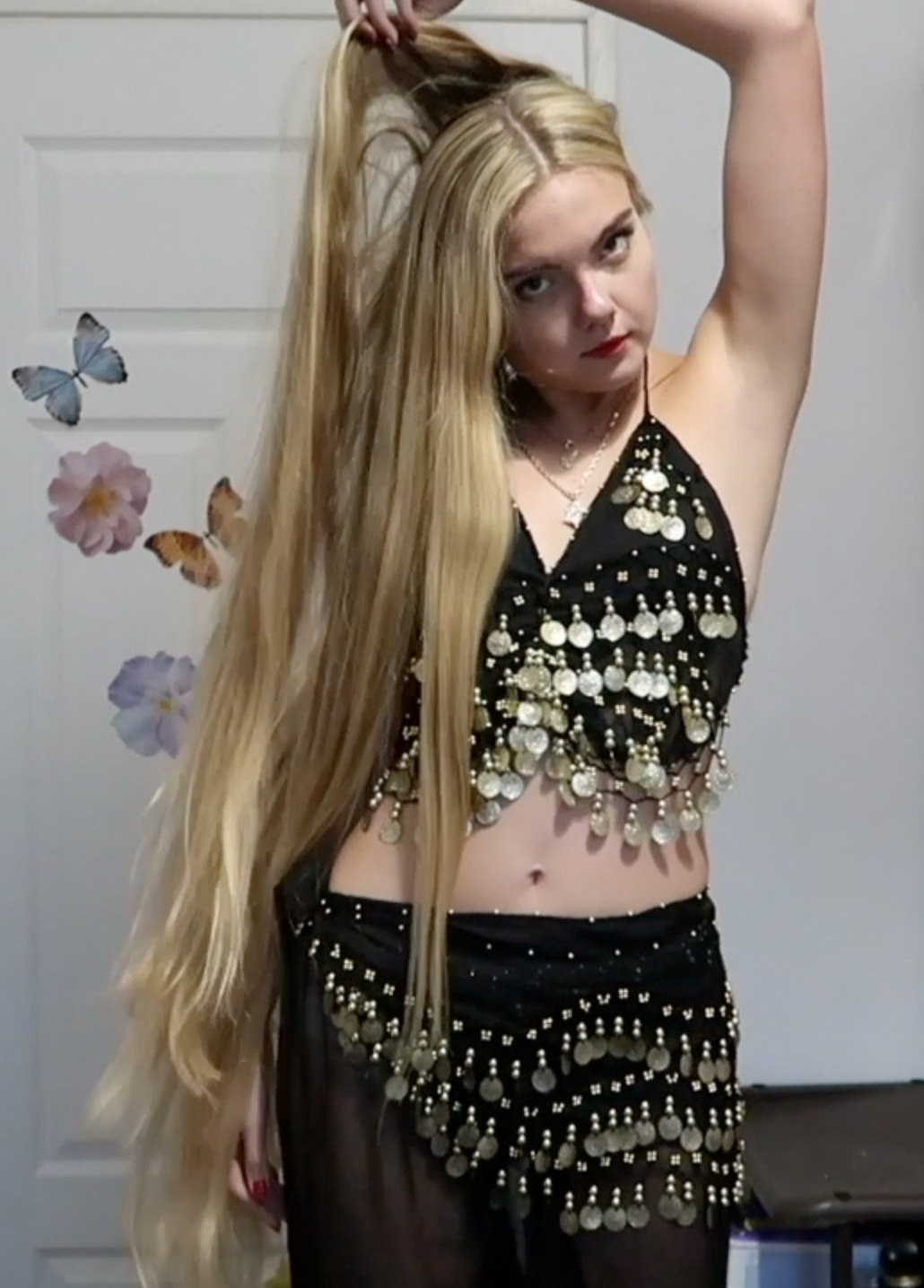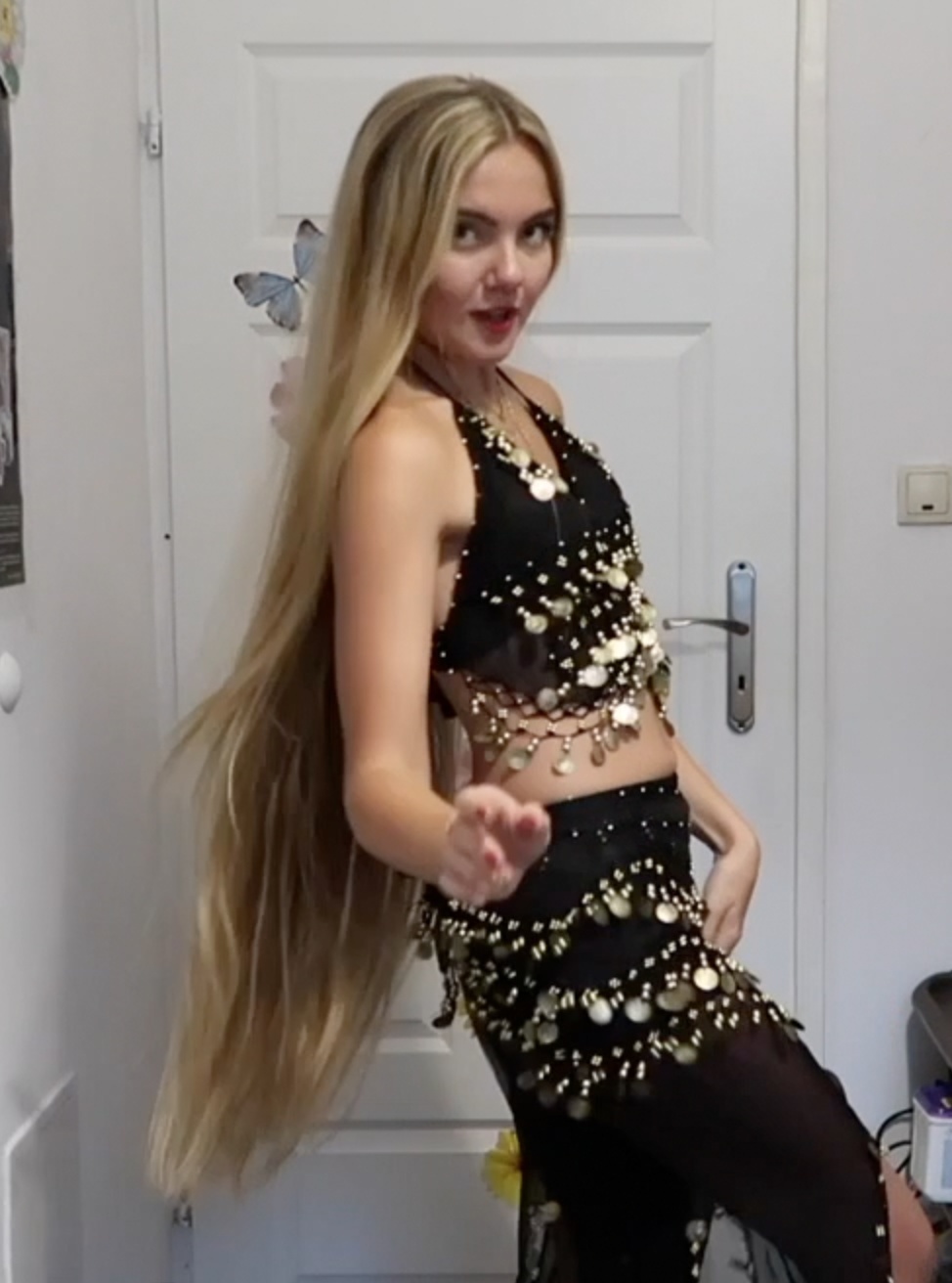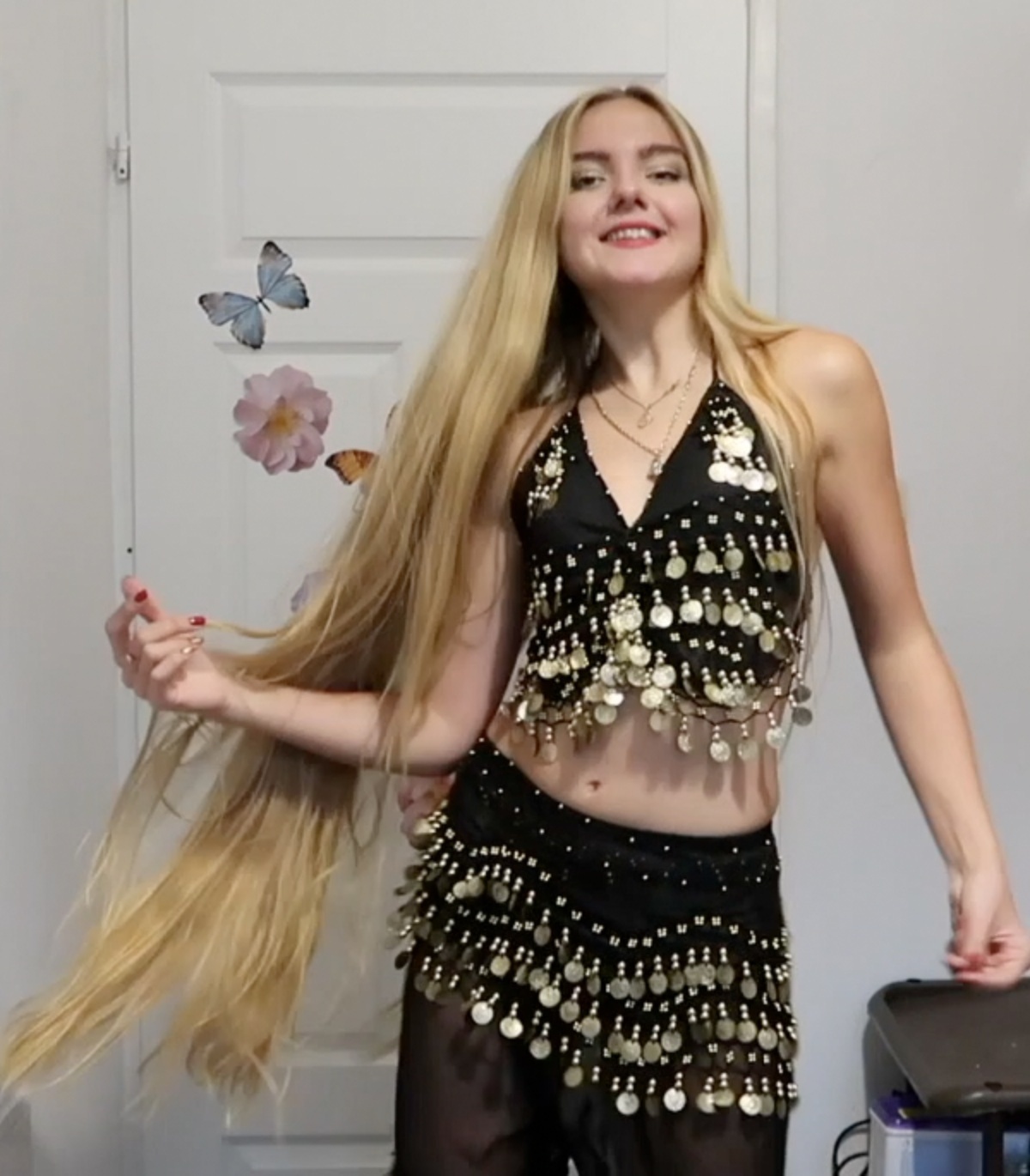 VIDEO - Bellydance Rapunzel
Preview: 
https://www.youtube.com/watch?v=JdJVkOookkw
Young, super beautiful and has long thigh length hair which is blonde. That´s describers our newest model!
She loves to get major attention, especially for long hair lovers and she loves being a RealRapunzels model!
She has been growing her hair for a long time, and she is growing it even longer, because she is a big long hair lover herself.
Dancing is one of her favorite things to do in addition to showing off her long hair, and caring for it, so why not combine those two and make a video?
She is a very energetic, positive and happy girl, so you will see a lot more videos of her with us, and you will most likely also see some moves or dance moves in the videos as she is overflowing with energy!
She is such a great person with an amazing personality and incredible hair! Truly a dreamgirl!
This video is a dance video where she has her hair down, shaking it in all directions for you, and you will see bellydancing, running her fingers through her hair, long hair play and display, stroking her hair over her arms, hair shaking, swinging and swaying, hair flipping and more!
NOTE: You have might seen this video another place before. That is because this video was stolen from a person within the long hair field who was scamming us and our models, stealing our videos and publishing them without any permission.This person´s accounts, as well as the videos has been reported and shut down, and this video is a RealRapunzels video, and we are very strict about copyright.If you see this video or any other of our videos being posted anywhere else other than our website, Instagram (Girlslonghair), YouTube or here at Sellfy, we are very happy to get contacted by you, telling us that.
Thank you for your attention!


However, this video is a very highly energetic video with some amazing long hair moves and action that has to be seen!
This model is crazy good, and she is truly herself!
This video is 10 minutes in length.
If you buy this video within the first 24 hours, you will get a discount of 20%!
Discount code: discount
You'll get a 878.2MB .MP4 file.
More products from RealRapunzels