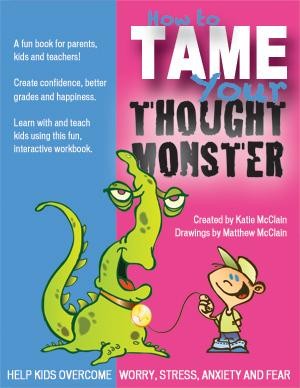 How to Tame Your Thought Monster Digital Book
How to Tame Your Thought Monster is a fun and colorful book that shows parents and teachers how simple it is to teach ourselves and our kids to let go of stress and be happier. This is a full color digital (PDF format) version of the book which you can view on your computer, smartphone or tablet.
(Find the paperback version on Amazon:
http://www.amazon.com/How-Tame-Your-Thought-Monster/dp/1484084179/ref=pd_sim_sbs_b_1)
Overcome tough circumstances with Charlie the Robot, meet both yours and your kids' Thought Monsters, manage your feelings with the Find-Your-Feeling Ladder, find your own super hero powers with Action Annie and be the Magician in your life! Lots of fun activities and "play" sheets are included in the book so you and your kids can learn to have more fun and happiness in your life! You'll also find a link for bonus activities inside.
After your purchase, you will receive a link to download your product. If you have any questions or issues downloading, please contact us:
[email protected]
You'll get 1 file (24.7MB)