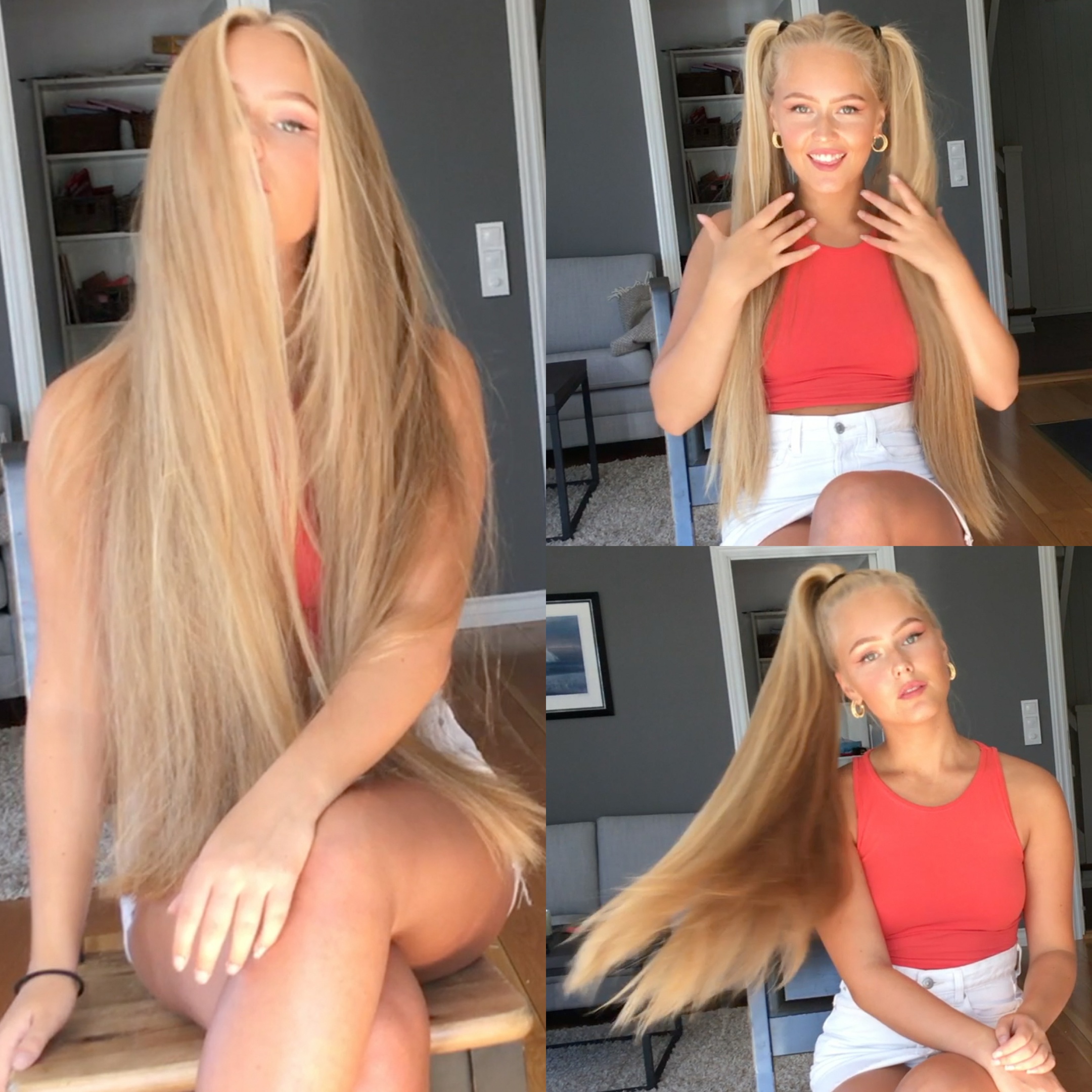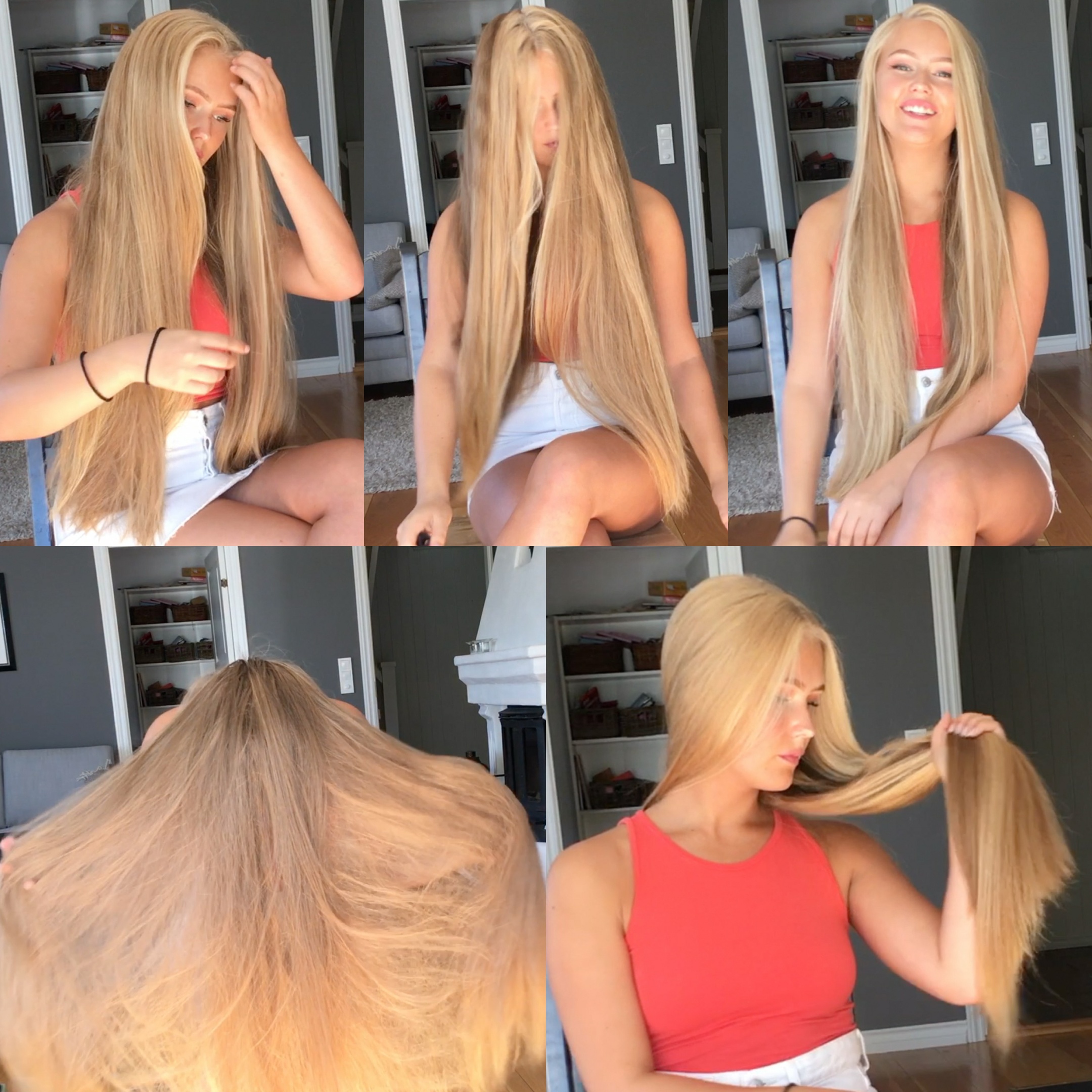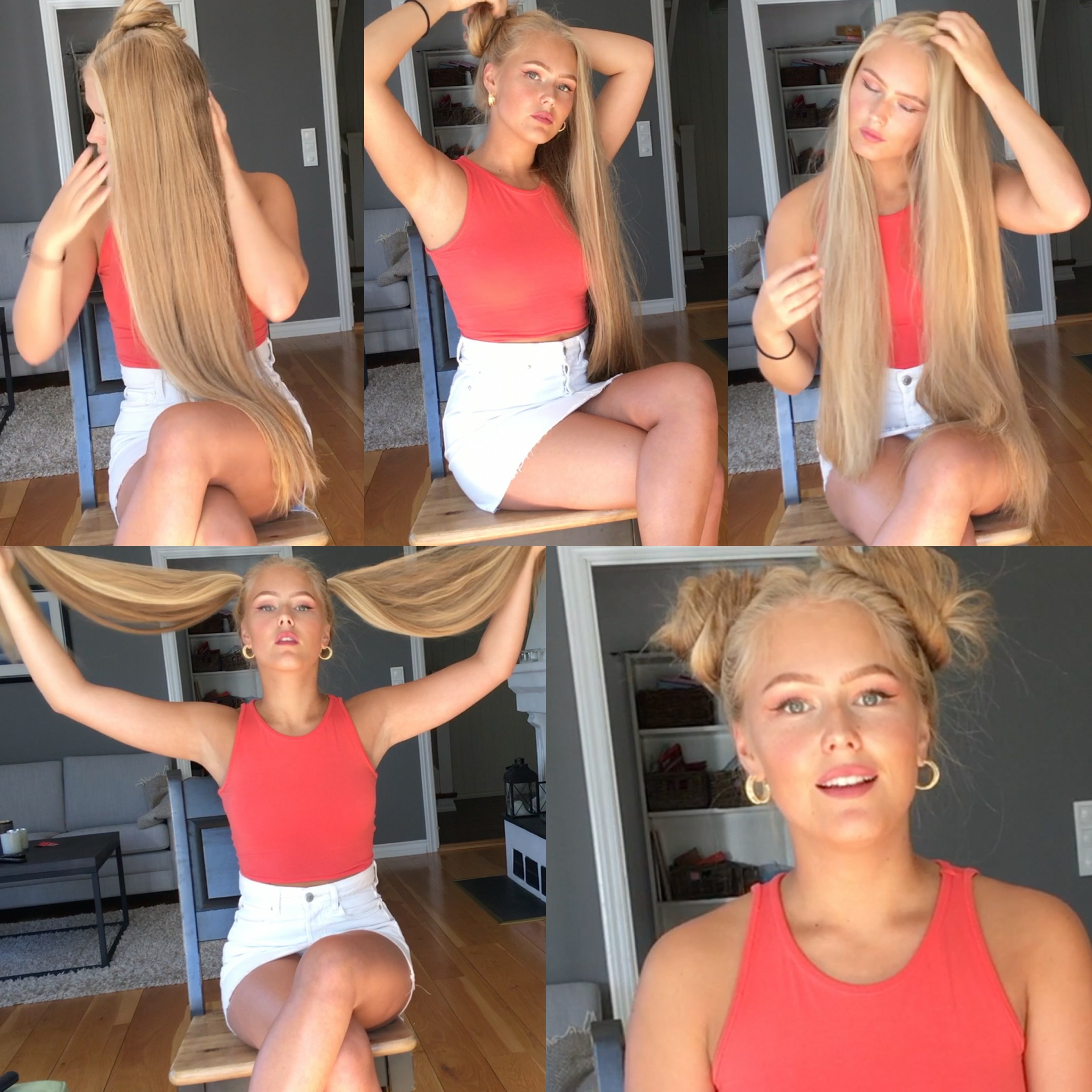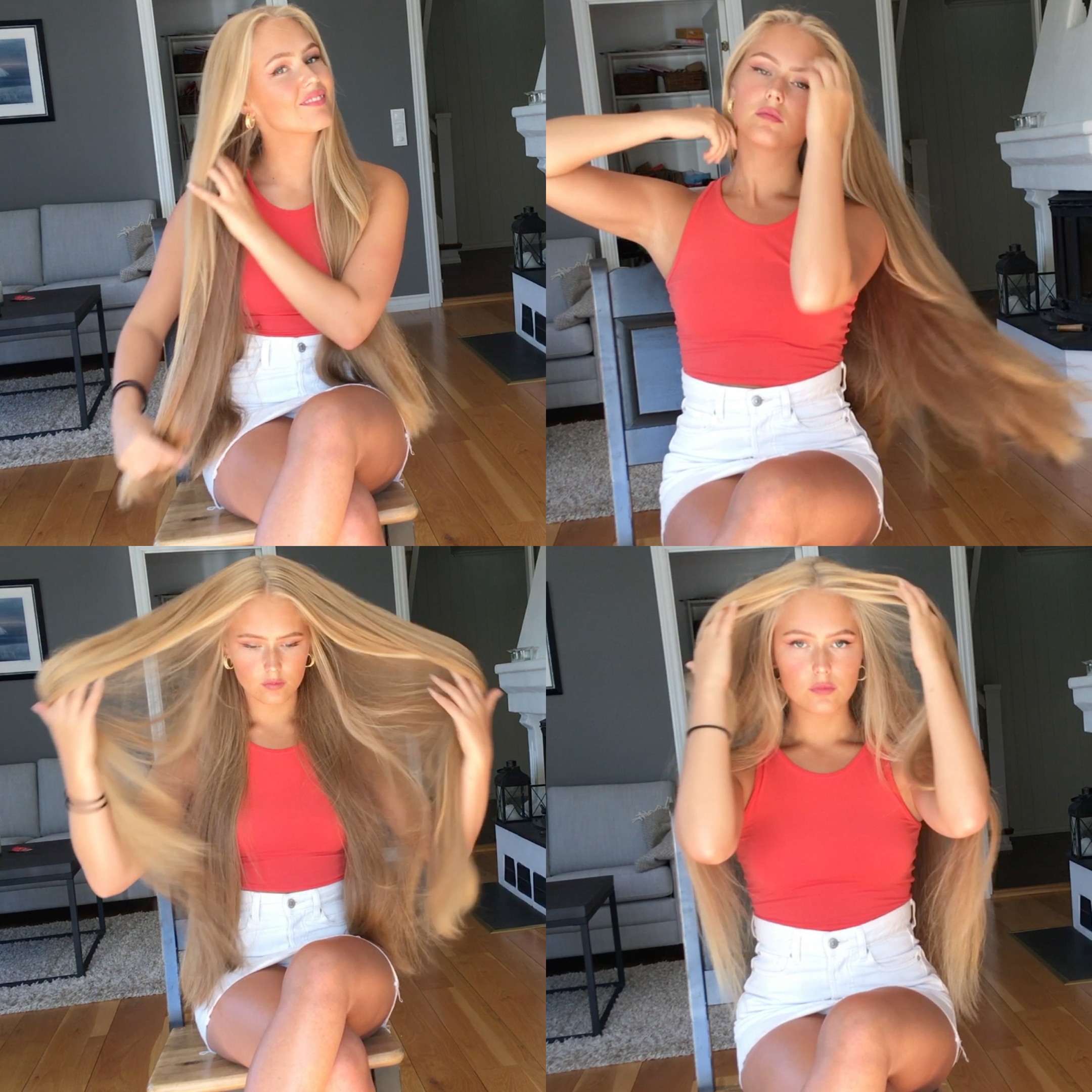 VIDEO - Top quality hair 5 - Blonde perfection
Preview: 
https://www.youtube.com/watch?v=W9sU3Ac1dHI
Top quality hair at tailbone length (soon classic length), top quality look, top quality modelling, top quality video quality.
That´s why this video deserves to be in the Top quality hair series.
This is an amazing video with an incredible model from Norway.
She has blonde, perfect hair that goes down to her tailbone, so in other words, in a few months (or less) she´ll be at classic length.
Her hair is the type of hair that all girls dream of; long, very healthy, very thick and so silky and straight!
She is an incredibly beautiful model and her hair really suits her in every way.
In this video, she is wearing some beautiful clothing and makeup specifically for this video, which makes everything look perfect!
In this video, there is also a big focus on the camera quality and the lighting in the video, as well as having the right clothing that matches her hair and skin tone perfectly (color).
She starts the video by introducing herself while she is sitting there with two big cinnamon buns. She ten touches them, showing how big they are compared to her hand, then she releases the first bun, plays a little with half of her hair, brushes it, and then releases the second bun.
After a lot of brushing, combing with her own fingers and long hair play and display, she puts all her hair into two massive, thick pigtails, very high pigtails.
This looks so fantastic! Her hair really suits her beautiful smile too.
A lot of different types of hairplay is done with the pigtails, then with a very high single, massive ponytail, and then with her hair loose.
This video is incredible, a truly Top quality hair video you just have to see for yourself!
This video is over 17 minutes in length.
If you buy this video within the first 24 hours, you will get a discount of 20%!
Discount code: discount
You'll get a 1.6GB .MP4 file.
More products from RealRapunzels