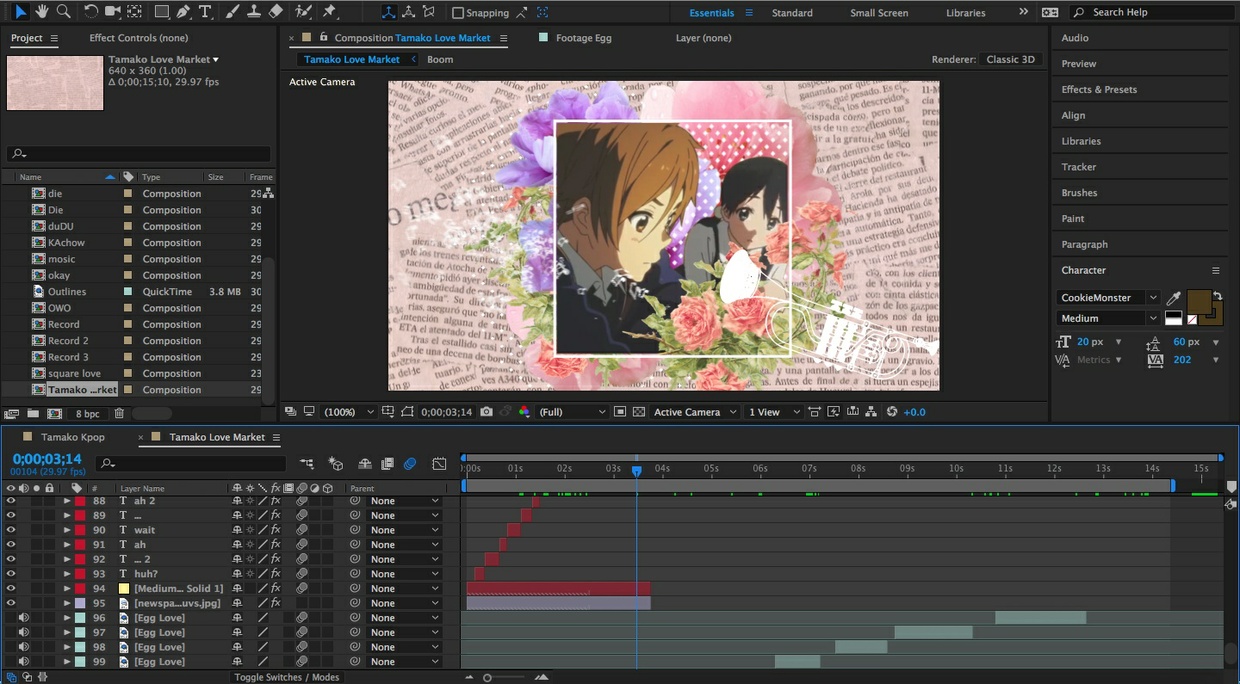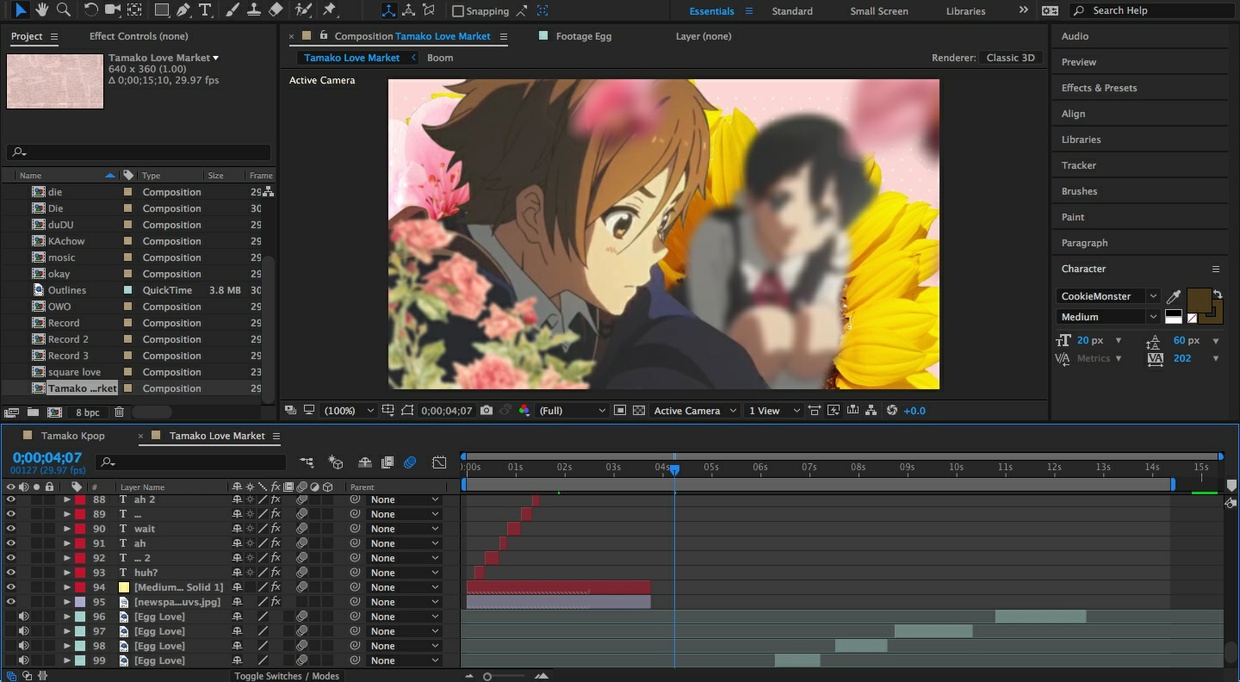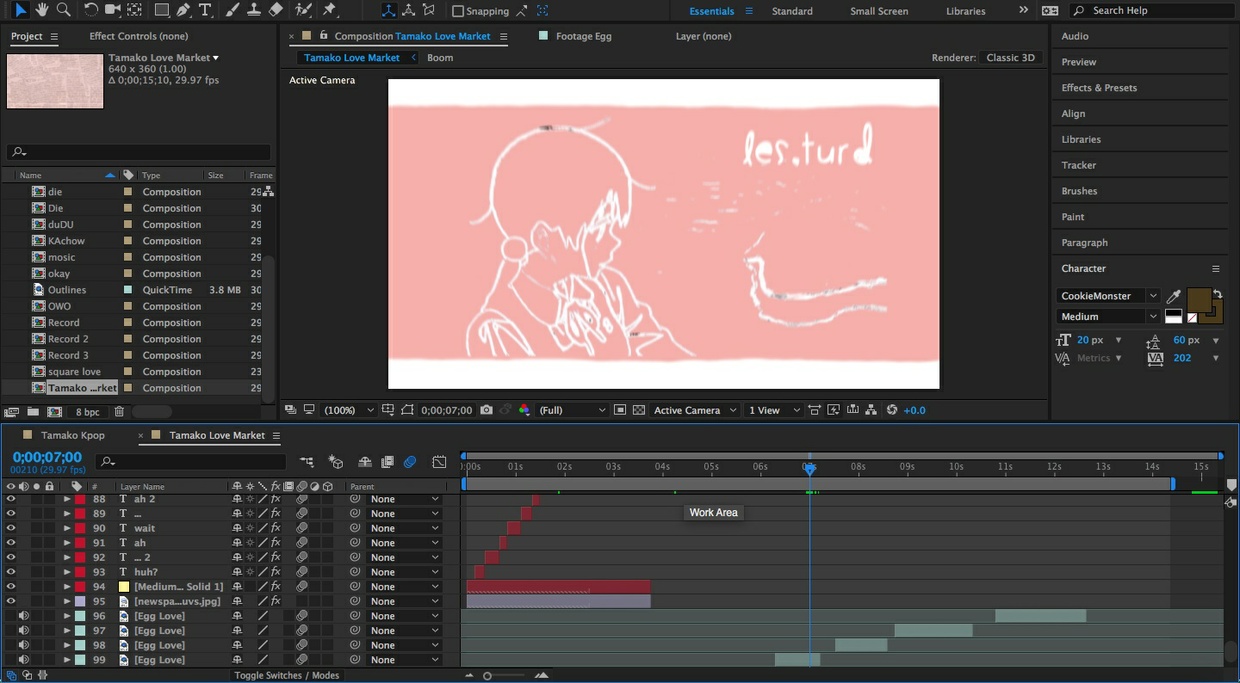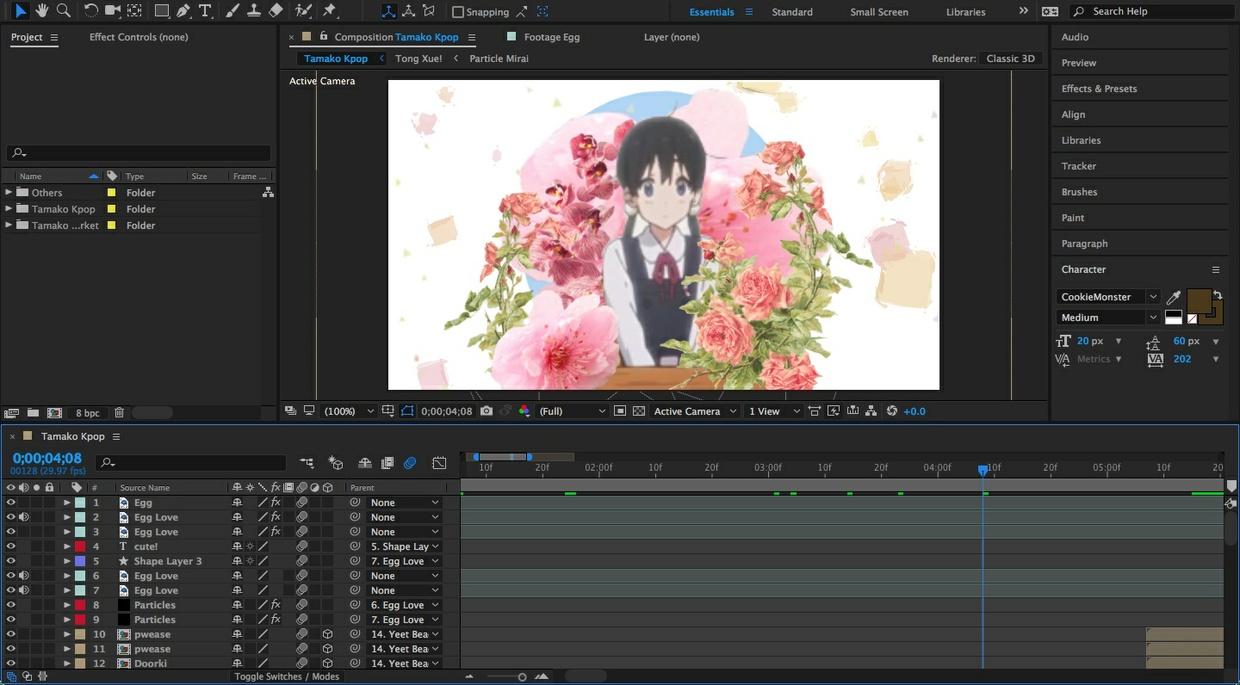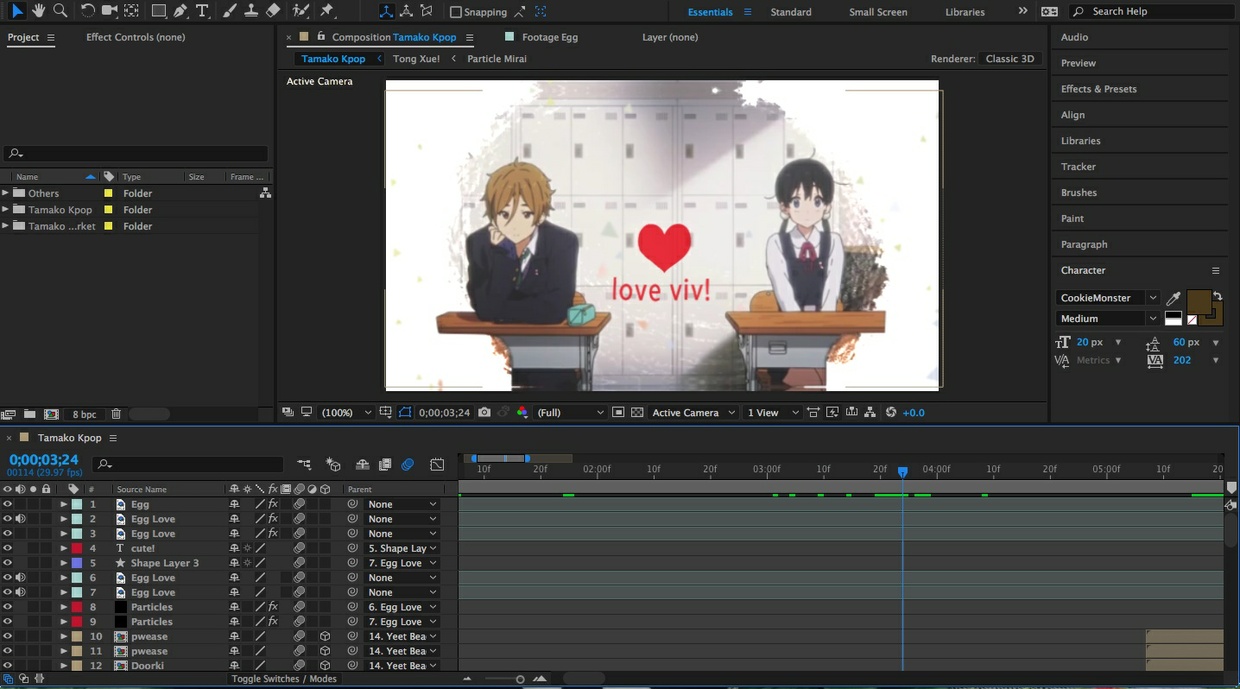 Tamako Love Story Project Files!
Les Turd's Tamako Market Project Files! Warning the compositions have weird names - just a heads up!
I'm super excited to be sharing this file with you all! These two edits are actually my favs/most proud of. This file includes:
Both Turd's Special Tamako Market Project Files!
Turd's Magical Position Shakes!
Super Secret Effect Settings!
Big Sisturd's Secrets ALL Exposed ONLY FOR $1.05!
The compositions are named after the folders they're placed in, this should help you find them more easily! Once you download the file, it'll be document named "Tamako Market!," from there follow the Dropbox link and download the folder "Tamako Market!" with all my project files. Thank you so much, and please remember to edit responsibly.

Love,
Big Sisturd <3
You'll get a 83.1KB .ZIP file.
More products from lesturd