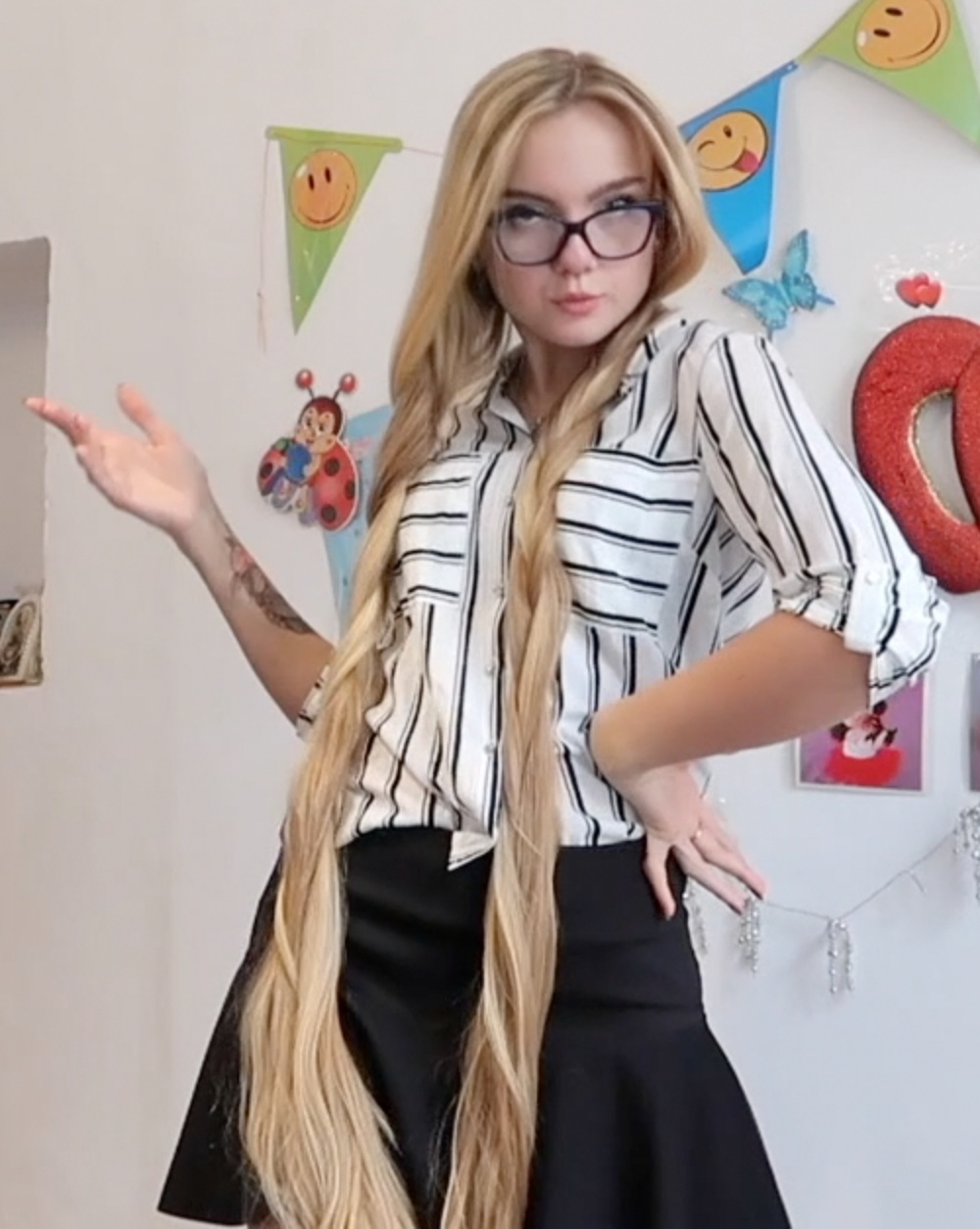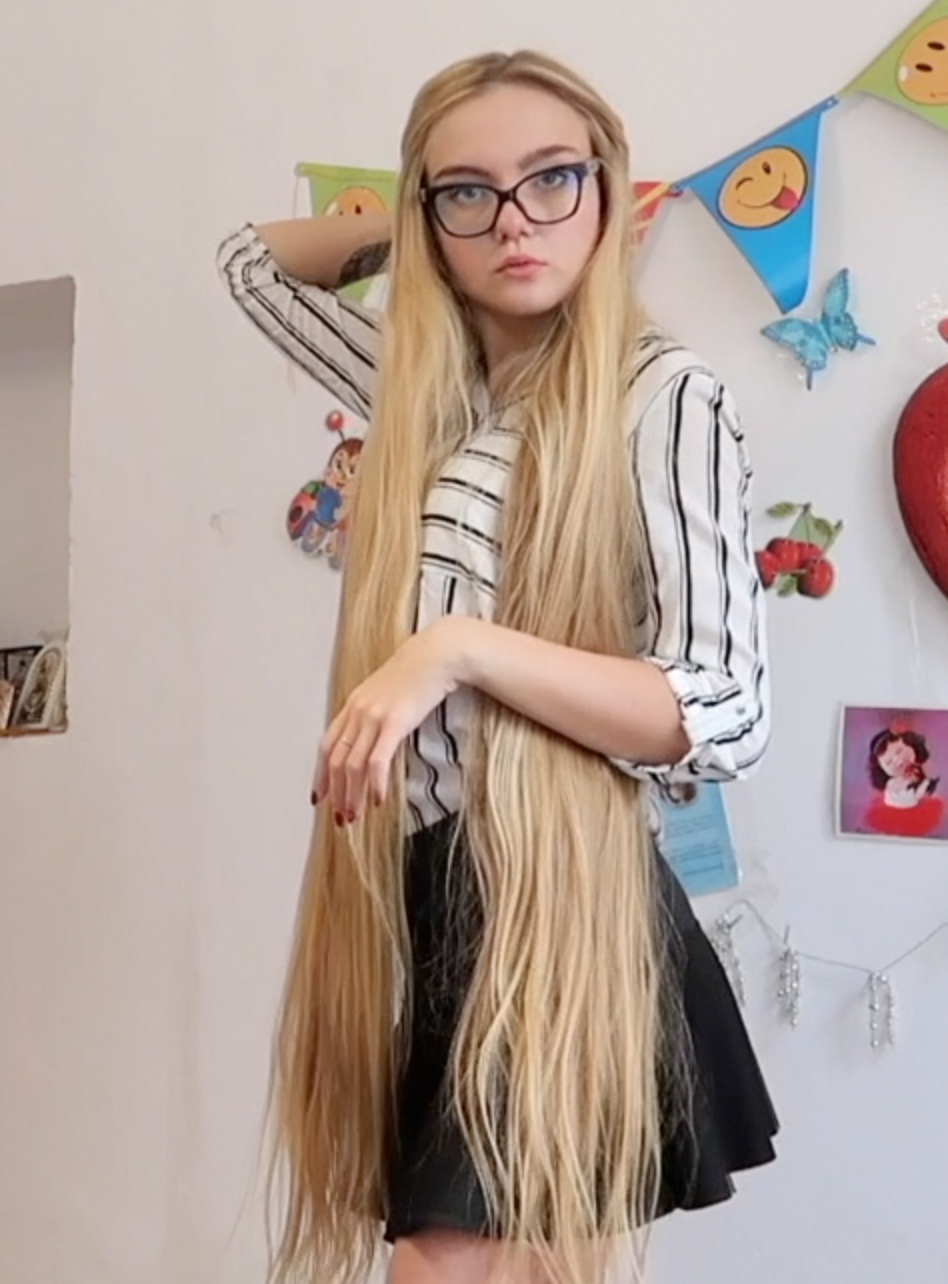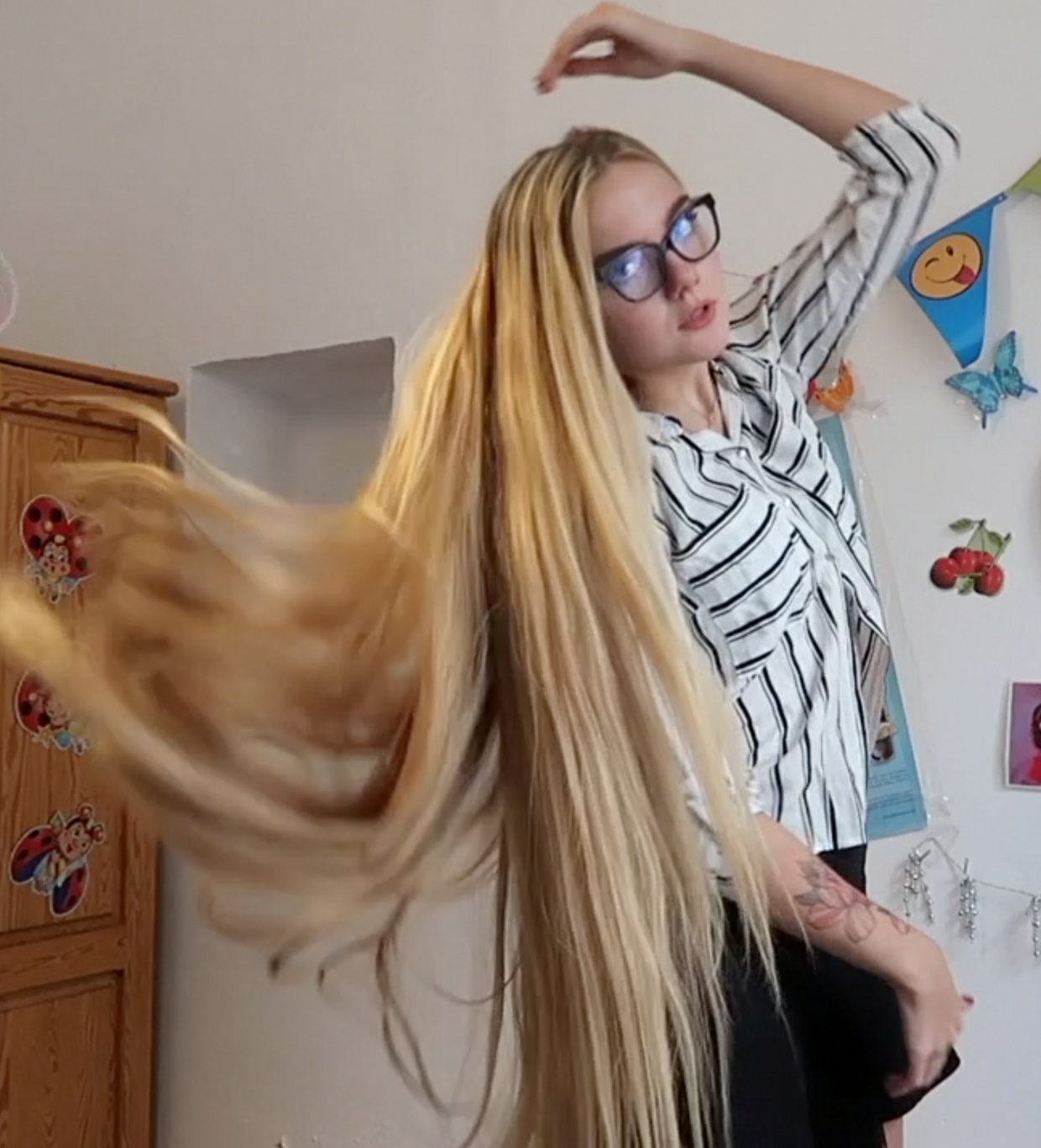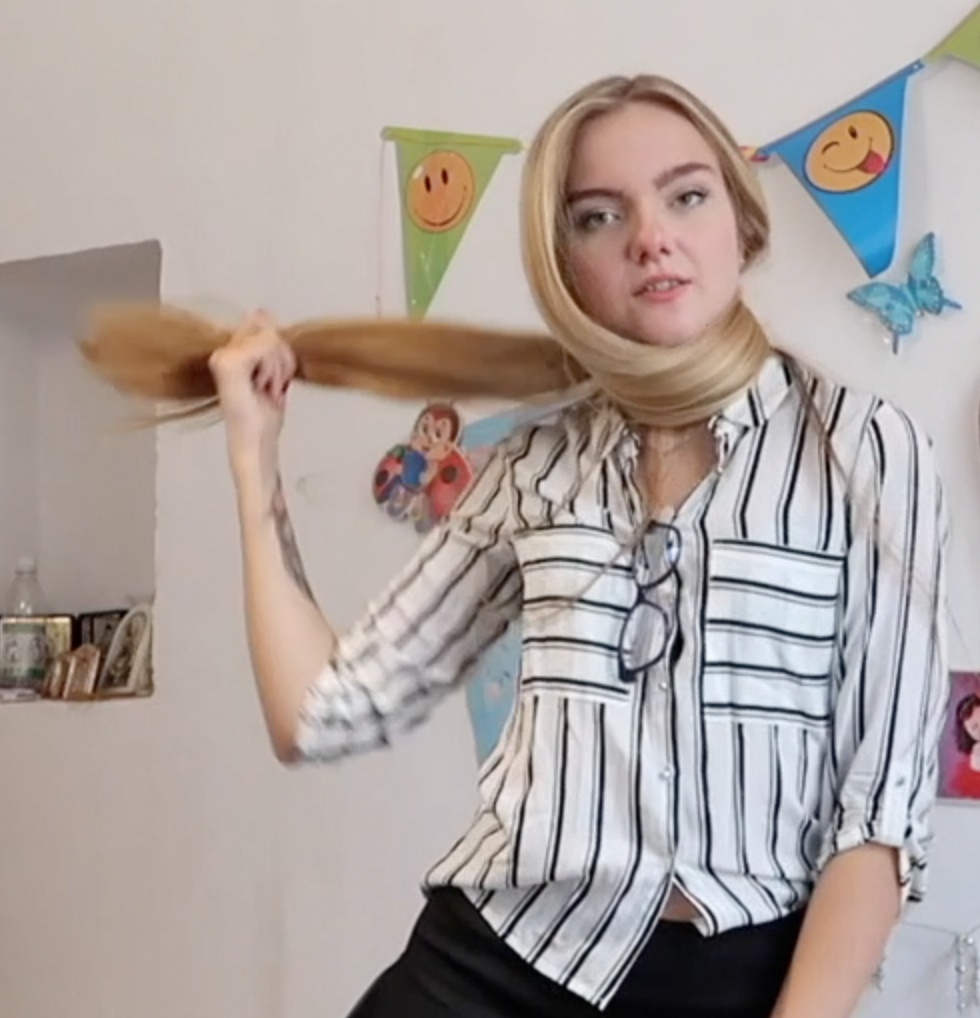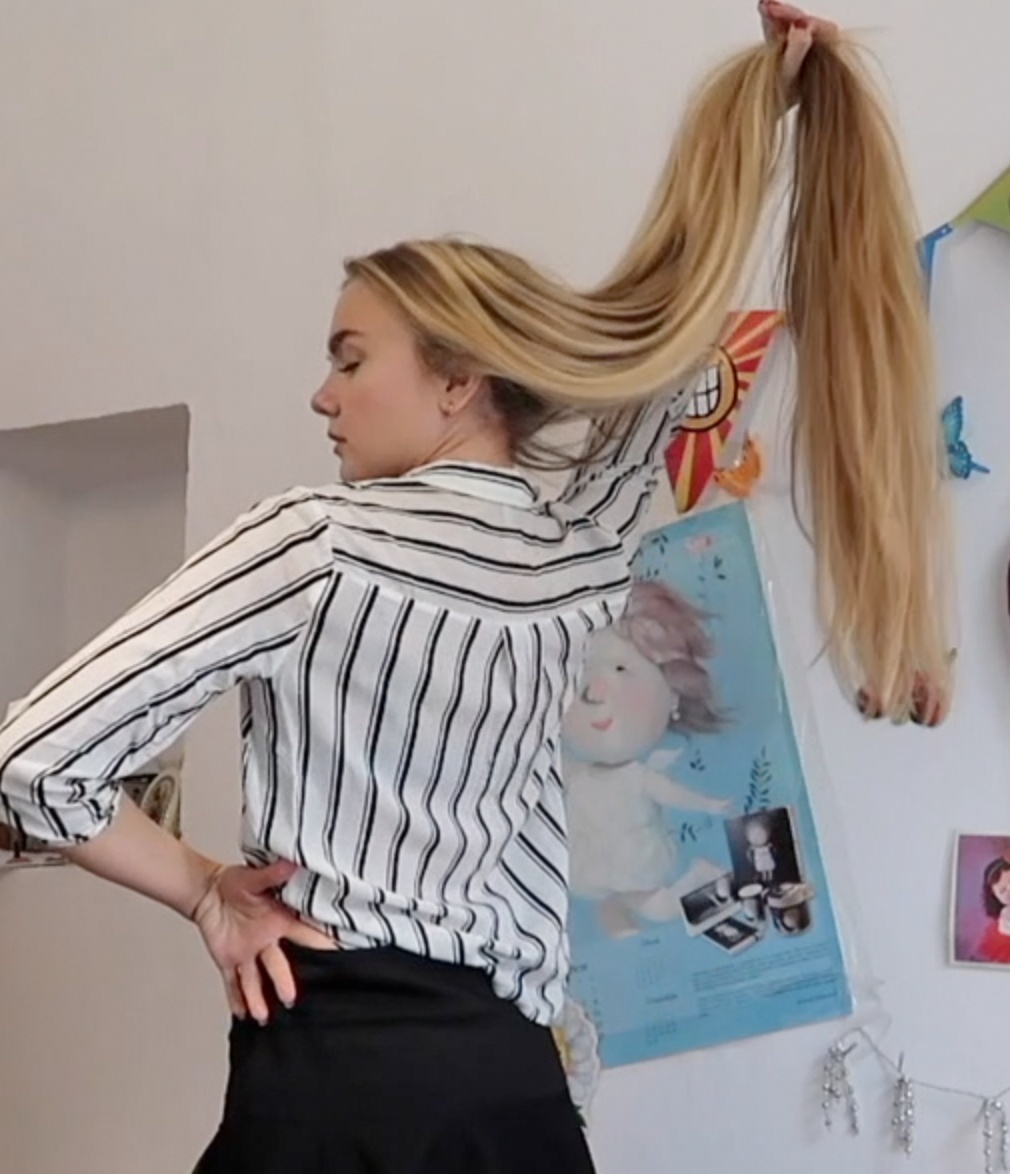 VIDEO - High energy, long hair
Preview: 
https://www.youtube.com/watch?v=cItQ6AJDeKU
High energy makes life great, and girls and women with high energy are absolutely the best! Of course, there is one more thing that will make a woman perfect; very long hair!
Mariia is a perfect example of this. She can not sit still or stand still in one video, she has a lot of energy, and this is of course a positive thing.
She has a lot of positive energy, and she wants to dance, do some great hair play moves, and be exciting all the time, and she truly is exciting too, because you never know what comes next.
Her lower thigh length blonde hair swings perfectly as she does her amazing moves, knowing what people absolutely loves to see.
She is a true long hair lover, and she loves growing her hair to extreme lengths, so we don´t think she is stopping at her current length.
She is a great lady with a beautiful smile and some amazing hair, and in this video, she does a lot of dancing, long hair play and display and great movements.
In this video, you will see long hair play and display, running her fingers through her long hair, long hair play while having glasses on, handheld ponytails, wraping her long hair around her neck, twisting her long hair, hair parting, double braids and undoing of the braids, long hair posing and much more!
This is a special video that you don´t want to miss!
This video is over 11 minutes in length.
If you buy this video within the first 24 hours, you will get a discount of 20%!
Discount code: discount
You'll get a 666.9MB .MP4 file.
More products from RealRapunzels